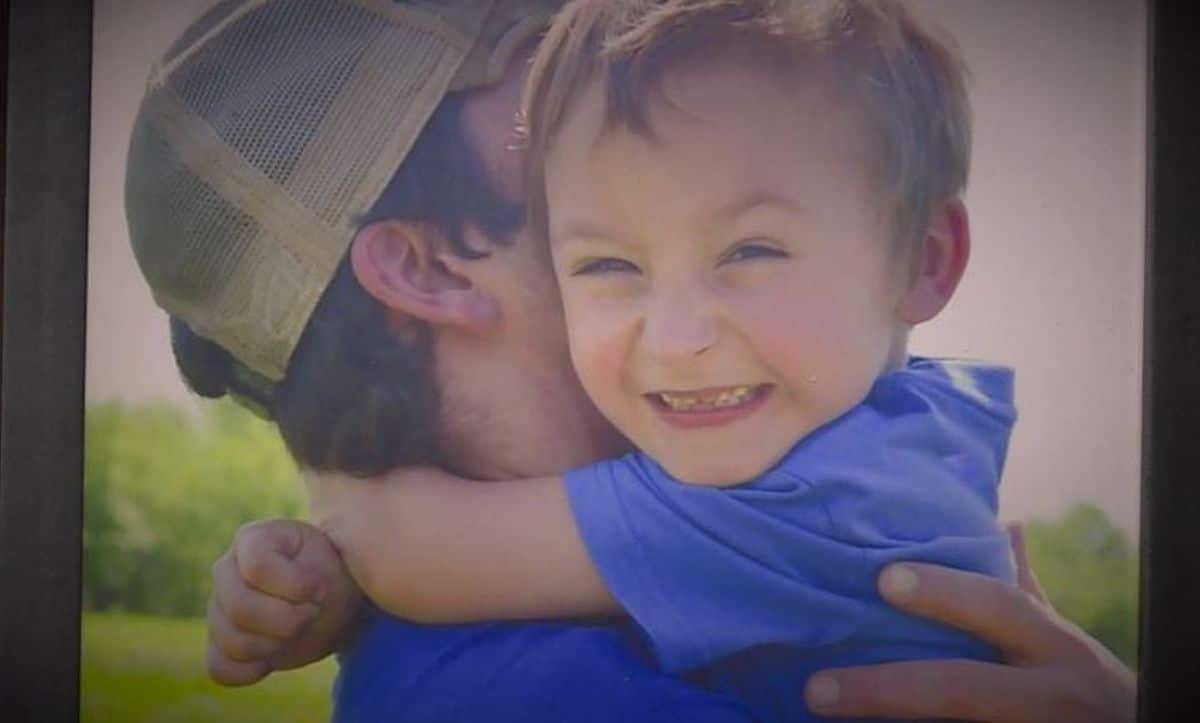 Abducted 6 year old Missouri boy, Braedence Jones returned to his father after the boy's mother failed to return him during a visitation last August. Found hidden in attic crawl space. 
A 6 year old boy who has been missing for over five months has been found safe, hidden in an attic crawl space in the southwest Missouri home of his mother and her boyfriend, authorities said Wednesday.
Braedence Jones, was reported missing by his father, Ryan Jones, of Bourbon, Aug. 3 when his mother didn't return him following a visitation. 
US marshals finally found the boy on Tuesday in a home in rural LaClede County, the Camden County Sheriff's Department said.
The boy's mom, Aubrey Ferguson, 30, was hiding in the crawl space with him when marshals found them.
She was arrested, along with her boyfriend, Woodrow Ziegler, 41, who had nailed the entrance to the crawl space shut and put a carpet and furniture over it before officers arrived.
Braedence Jones discovered after tip as mom continued to elude authorities.
The boy's discovery comes after U.S. Marshal's service and Laclede County arrived at the home with a search warrant after receiving a tip, said Camden County Sheriff's Lt. Arlyne Page.
'He seems to be physically OK,' Page said of Braedence Wednesday via WTHR. 'But since his abduction, the mother hasn't allowed him to go to school and more than likely has not taken him to a doctor if he needed one. We are hoping to help his father find counseling for him.'
According to a criminal affidavit, Braedence's father said the boy's mother told him in text messages that their son was safe while refusing to tell the boy's father where she was.
Surveillance footage from stores confirmed the boy was with his mother and pings from Ferguson's phone indicated they were moving around to elude capture.
Upon her arrest, Ferguson was charged with child abduction.
Come Tuesday evening, the boy was reunited with his dad. 
The father's girlfriend, Breanne Marie Dominguez, posted a series of Facebook updates showing Braedence reunited with his father.
'OUR LITTLE BOY IS HOME,' she wrote in one post. 'GOD IS SOOOO GOOD!!!!'