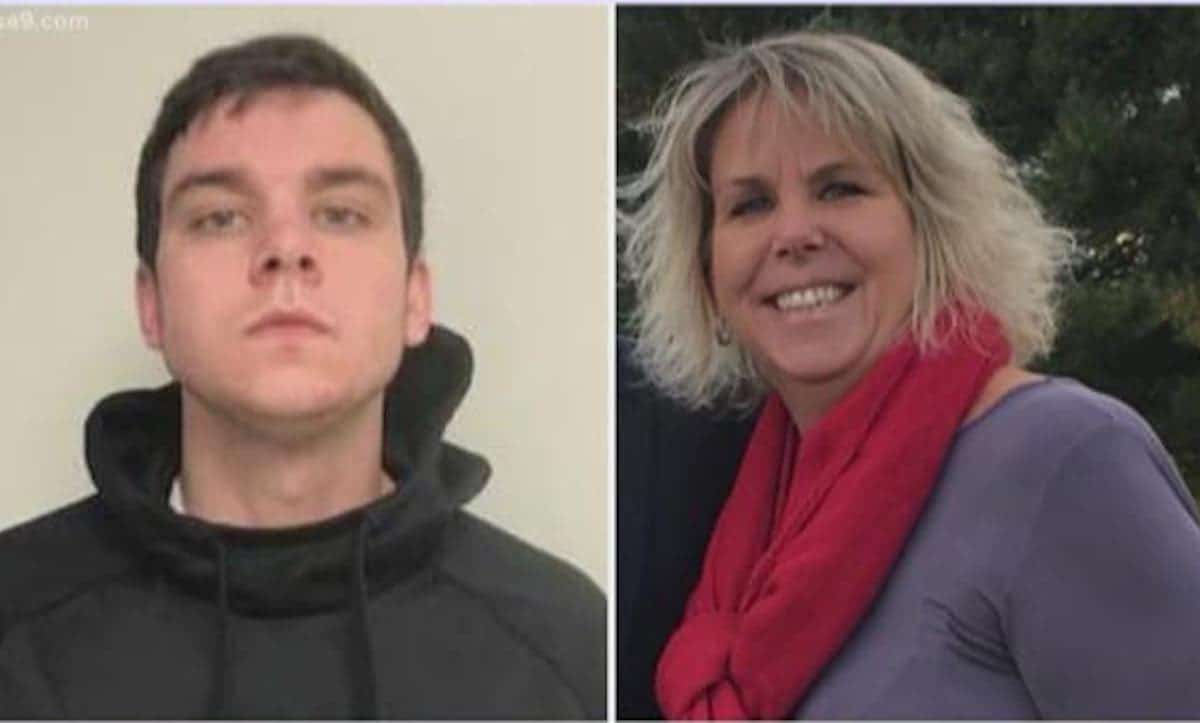 Kevin Justin McGuigan arrested in the murder of his mother outside of Rockville, Maryland, Catholic church. No known motive. 
A 21 year old Maryland man has been arrested after allegedly murdering his mother outside of a Rockville church.
Upon being taken into custody, Kevin Justin McGuigan, 21, was charged with the first-degree murder of 49-year-old woman, Jaclyn McGuigan.
Jaclyn McGuigan: had just survived recent breast cancer scare.
Baltimore CBS reported police responding to a report of an assault Friday night at around 6 p.m. in front of the Saint Raphael Catholic Church and School in Rockville.
The victim died from her injuries after being found at an entrance to the church. Police say she had wounds that appeared to be from a cutting type of instrument.
Witnesses said they heard loud screaming and saw the mother laying on the ground in front of the church and the son standing over her.
McGuigan then stole his mother's Honda sedan, leaving his mother outside the church entrance.
At around 6:49 p.m., officers located the Honda sedan abandoned at Fallsgrove Park. Officers found property in the car that was determined to belong to the victim's son. 
During the investigation, police learned that Jaclyn was last seen leaving her Marwood Court home in her Honda sedan with her son Kevin at around 5:30 p.m. Friday evening.
Kevin McGuigan was arrested at around 7 a.m. Saturday morning by Montgomery County police officers at a gas station in Rockville after they issued an arrest warrant charging him with first-degree murder. He was taken to the Central Processing Unit.
Perhaps making the mother's death more tragic is the fact that Jacky- as she was known to family members and friends was a breast cancer survivor and had just finished her last radiation treatment. Family members said the woman was the bedrock that held the family together.
Not immediately clear is how McGuigan's victim came to be stabbed outside the church and if mother and son had set out to visit the church- and if so, why? 
We are aware of the news of a fatal stabbing outside St. Raphael's. There were no school-related activities happening on campus this evening. @dwyer_teri has notified parents and will follow up as info is known. Pls keep the victim and her family in your prayers. #WeAreStRaphael https://t.co/nsFcT9DVr8

— St. Raphael School (@SRSrockville) December 29, 2018