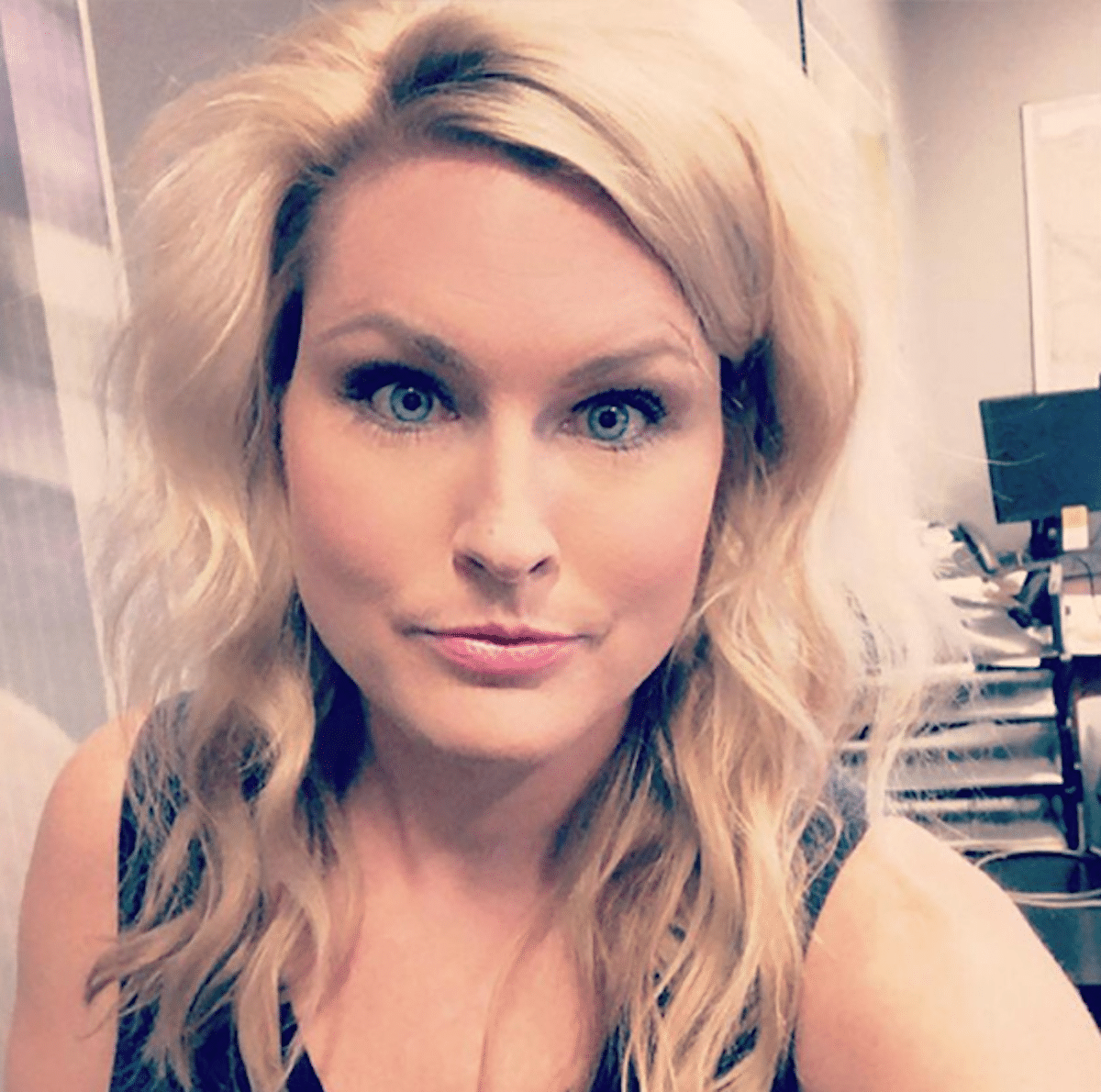 Fox2 Detroit meteorologist, Jessica Starr commits suicide as the weather anchor struggled with her public image and depression. 
A meteorologist for Fox2 Detroit has died after committing suicide. A statement from Oakland County Medical Examiner's Office revealed the television personality hanging herself.
Detroit News identified 35 year old married mother of two, Jessica Starr as the weather anchor who killed herself. 
A spokesman told Radar Online the coroner found a 'gruesome scene'. It is not yet known what time she was found, where she died or who found her.
Morning anchor Amy Andrews first shared news of the tragedy on Twitter.
'Our hearts are broken,' she wrote. 'Last night we were informed our Jessica Starr took her life.
'Her Fox 2 family is deep shock and cannot believe such a wonderful, bright and intelligent woman is gone. Keep her family in your prayers in the coming days as we all deal with our grief.'
Co-worker Roop Raj also spoke out about Starr's death.
'It is with a heavy heart that I post this,' Raj tweeted.
'Our dear friend and colleague Jessica Starr has died. She leaves behind a husband, two beautiful children and a loving family. I send my deepest sympathies to her family. Our hometown girl will always be remembered fondly.'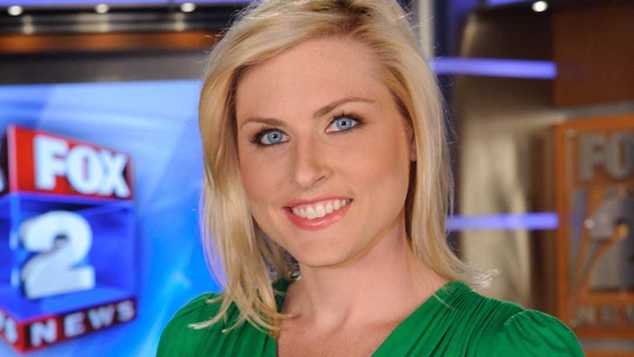 Jessica Starr suicide: Struggle with public image. 
Prior to her death, Starr spoke out publicly about her recovery from Lasik surgery, which she had done in October. She was out of work for several weeks and struggled with dry eye following the procedure, the Detroit Free Press reported.
'Yesterday was a struggle for me. I really wanted to come back but need more time to recover. Please keep me in your thoughts during this challenging time,' Starr's final tweet posted on Nov. 14, read. 
Of note, a large number of Lasik patients are known to suffer from agonizing, chronic pain following Lasik surgery, according to Paula Cofer, the founder of a support group called Lasik Complications, which strives to educate potential patients about the risks of the surgery.
That said, it remained unclear if Starr took her life as a direct result of complications from the surgery.
Before the birth of a child in 2015, Starr addressed viewers about a hurtful letter she received from someone shaming her over her baby weight.
'We're in the public eye, and you have to have a thick skin to be in the media. That's just part of it, and I'm okay with that. You can not like the hair today; we're used to that. You can not like the makeup, the outfit, that's fine. Doesn't bother me,' she said, according to the station.
'But, I got a hand-written letter saying that it looks like I'm about to deliver an elephant, and, 'Isn't it about time you start your [maternity] leave?' And I just think that's crossing the line.'
Starr was originally from Southfield, Michigan. She received two degrees in meteorology, one from Michigan State University and another from Mississippi State University.
Starr had been with Fox 2 Detroit since 2012.
She began her career at WLNS-TV (Channel 6) in Lansing as the weekend meteorologist. She came to Fox 2 after four years covering weather and community events for WBFF-TV (FOX 45) in Baltimore, Maryland.
Starr is survived by her husband, Dan, along with her 5-year-old son, Noah, and her 3-year-old daughter, Riley.
Deeply loved and greatly missed. Such a sad day #jessicastarr #thenine pic.twitter.com/zOnay6ufWd

— ScoTTBull3tH3ad (@SCoTTBuLL3TH3aD) December 13, 2018
Thoughts and prayers to all who knew Jessica Starr. Depression isn't always something that you can see. I've struggled with it for 10+ yrs highs and lows. Always lift each other up, compliment people and just say hi because you never know what it will mean to that person trust me

— Tim Arrick (@ArrickSports) December 13, 2018