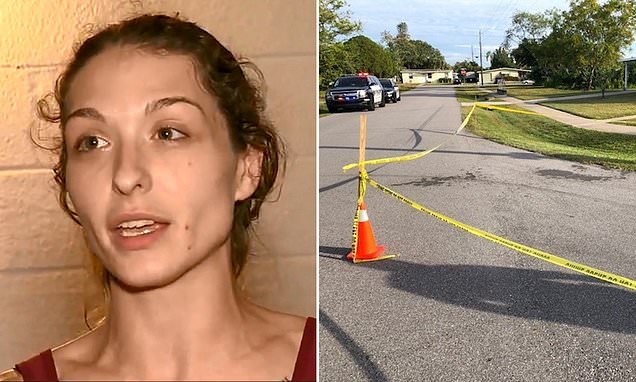 Leslie Arguelles and Tiffani Rae Cruz- Saratosa bus stop fight: Two mothers nearly slice each other to death with coffee cup shards after disagreement. 
Two Saratosa, Florida mothers nearly sliced each other up to pieces with shards of a broken coffee cup at an elementary school bus following a disagreement as they waited to send their children off to school, Tuesday morning.
The incident which occurred in full view of the two women's horrified children led to single mother, Leslie Arguelles, 32, having a mug smashed over her head courtesy of Tiffani Rae Cruz, 26 who claimed she was only acting in self defense.
The incident led to Cruz admitting 'things' started after an 'incident that made no sense'.  That though isn't stopping Arguelles intending to press charges against Cruz in what she claims was a 'premeditated' attack.
A day after Tuesday's brawl, North Port Police said an investigation into the fight was still underway.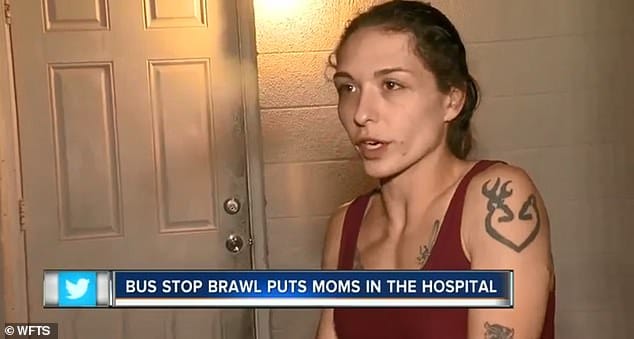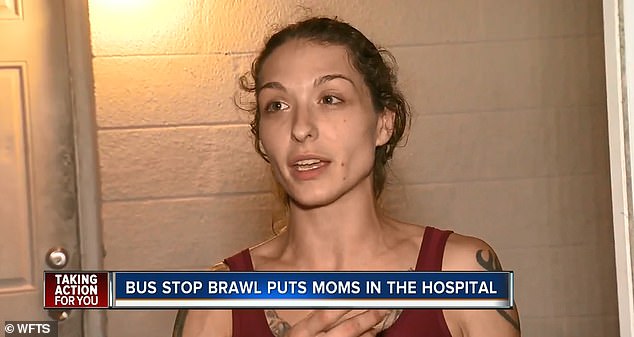 Leslie Arguelles and Tiffani Rae Cruz simmering tensions lead to confrontation: 
'They are still working to make sure they are absolutely certain on the aggressor in this case,' police spokesman, Josh Taylor told via the North Port Sun. 'No arrests have been made at this point.'
According to the local media outlet, Cruz and Arguelles are among a large group of parents and children who gather daily near the intersection of Aero Avenue and Eager Street on North Port's southwest side.
Cruz claims Arguelles had bullied a child a few weeks ago. Things seemed to have calmed down until Tuesday morning, she said.
Arguelles said the previous incident had already been hashed out between herself and the other child's parents.
'I was not bullying no child,' she said.
Nevertheless matters devolved with each woman now blaming the other for Tuesday's physical altercation.
'She hit me in the nose with her nose and punched me in the jaw. I hit her with the cup,' Cruz explained. 'I was trying to get her away from me. I just punched. I didn't think of what was in my hand. She then picked up a piece of it and attacked me.'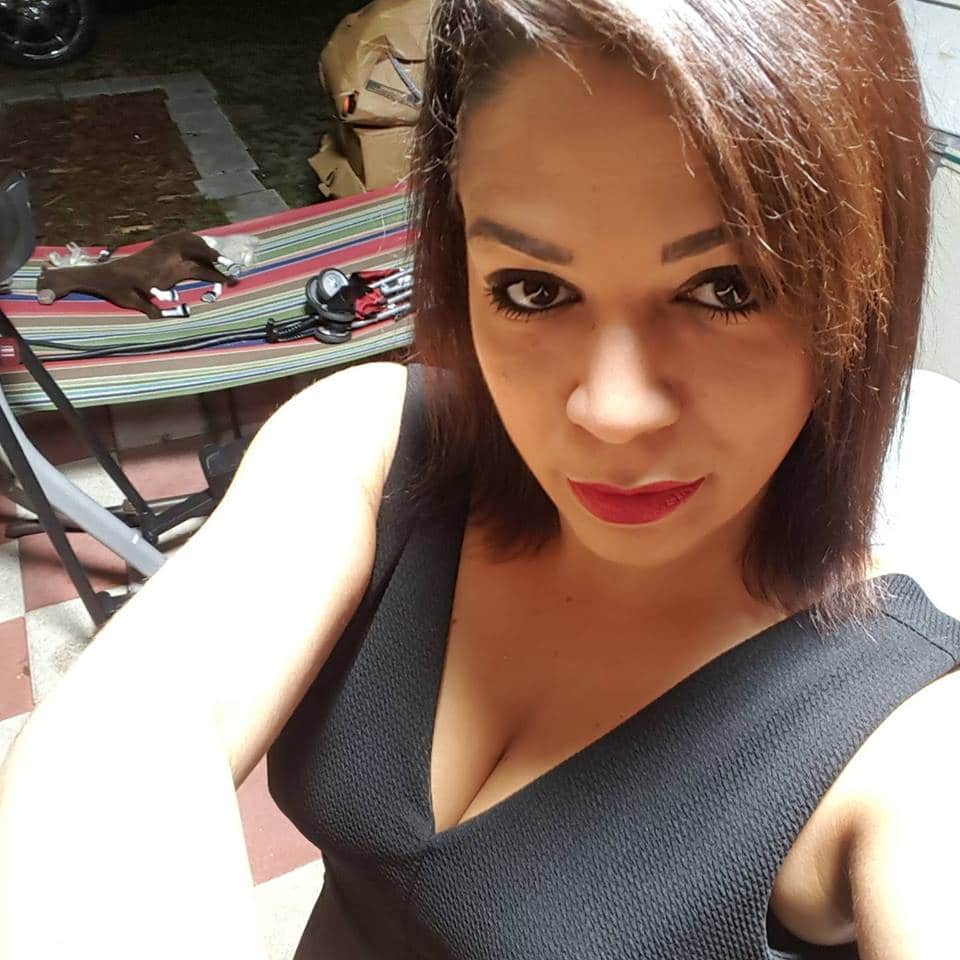 Leslie Arguelles Saratosa mom insists she was the real victim: 
Not so.Arguelles insists she was the real victim.
'She kept calling me a b—-. She kept pursuing me,' Arguelles explained.
'She slashed my whole throat. She nearly killed me,' the single mom added. 'I have all the laceration wounds because she had cut the artery of my neck'. 
In the end Arguelles had to be airlifted to hospital after gushing in blood and losing consciousness.
Cruz for her part insists nothing was premeditated and that she's acted 'strictly' in  self-defense.
'She picked up this … shard of the cup that was on the ground and started slashing at me. She gouged my arm three times,' Cruz explained. 
Cruz said she needed 30 internal and external stitches to her arm and will likely be out of work for a week, where she works as a chef.
Cruz said she hopes the adults can come to an understanding of what happened and leave it at that, suggesting she probably wouldn't seek charges against Arguelles.
'If you're going to corner somebody, people are going to defend themselves,' Cruz explained. 
Sarasota County Schools is now offering counselors after several dozen elementary-aged students witnessed the violent fight.
North Port Police have yet to decide whether charges will be brought forward.
Overtures by scallywagandvagabond.com for comment has yet to lead to a response.