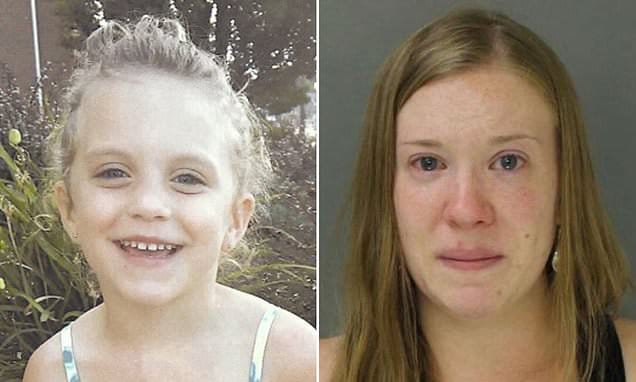 Williamsport, Pennsylvania caretaker-Brittany Borgess who left boyfriend's 4 year old daughter, Samaria Motyka to die in hot car fined $25. Is a bad memory equal to criminal intent? 
A Pennsylvania caretaker who left her boyfriend's 4-year-old daughter to die in a hot car has been fined $25.
After deliberating for three hours last Friday, jurors acquitted Brittany Borgess, 30, of Williamsport, of the most serious charges against her- AP reported.
Borgess, who prosecutors said left her fiancee's daughter, Samaria Motyka in an SUV with the windows closed for over six hours in July 2016, was acquitted of involuntary manslaughter, child endangerment and reckless endangerment.
Lycoming County Senior Judge Dudley Anderson found Borgess guilty of the summary charge of leaving a child unattended in a car.
The caretaker's penalty? A $25 fine.
Upon hearing the verdict, several of the victim's family and friends had to be escorted from the courtroom after screaming profanities, Penn Live reported.
Defense attorney Peter Campana called Borgess' actions on the day of the child's death an 'autopilot mistake.'       
The verdict followed jurors being asked to consider whether Borgess' actions constituted a criminal act or a mere lapse in memory.                                                 
Brittany Borgess bad memory: 
On the day of the tragedy, Borgess dropped her 2-year-old son, Isaac, off at his daycare. Instead of dropping family friend Samaria off at her daycare, Borgess drove straight to work, leaving the girl strapped to a booster seat in the back of the car. Williamsport temperatures hit 97 degrees that day, and Borgess parked the vehicle in an area with no shade.
Six and a half hours later, Samaria was found unresponsive on the floor of the car with her head on the front passenger seat. She managed to get out of her booster seat, police said. Samaria's internal temperature reached 110 degrees, according to an evaluation at Williamsport Regional Medical Center.
Attorney's for Borgess claimed that a brain malfunction had caused the mother to lose awareness.
Borgess did not consciously disregard or knowingly forget Samaria was in the SUV, lawyer Peter T Campana said during closing arguments.
Campana contended that Borgess was chronically sleep deprived and under stress because she was about to get married to Samaria's father, William Motyka.
Borgess and Motyka had been living together in DuBoistown for three years before the daughter's death. They are no longer together, according to PennLive.com.