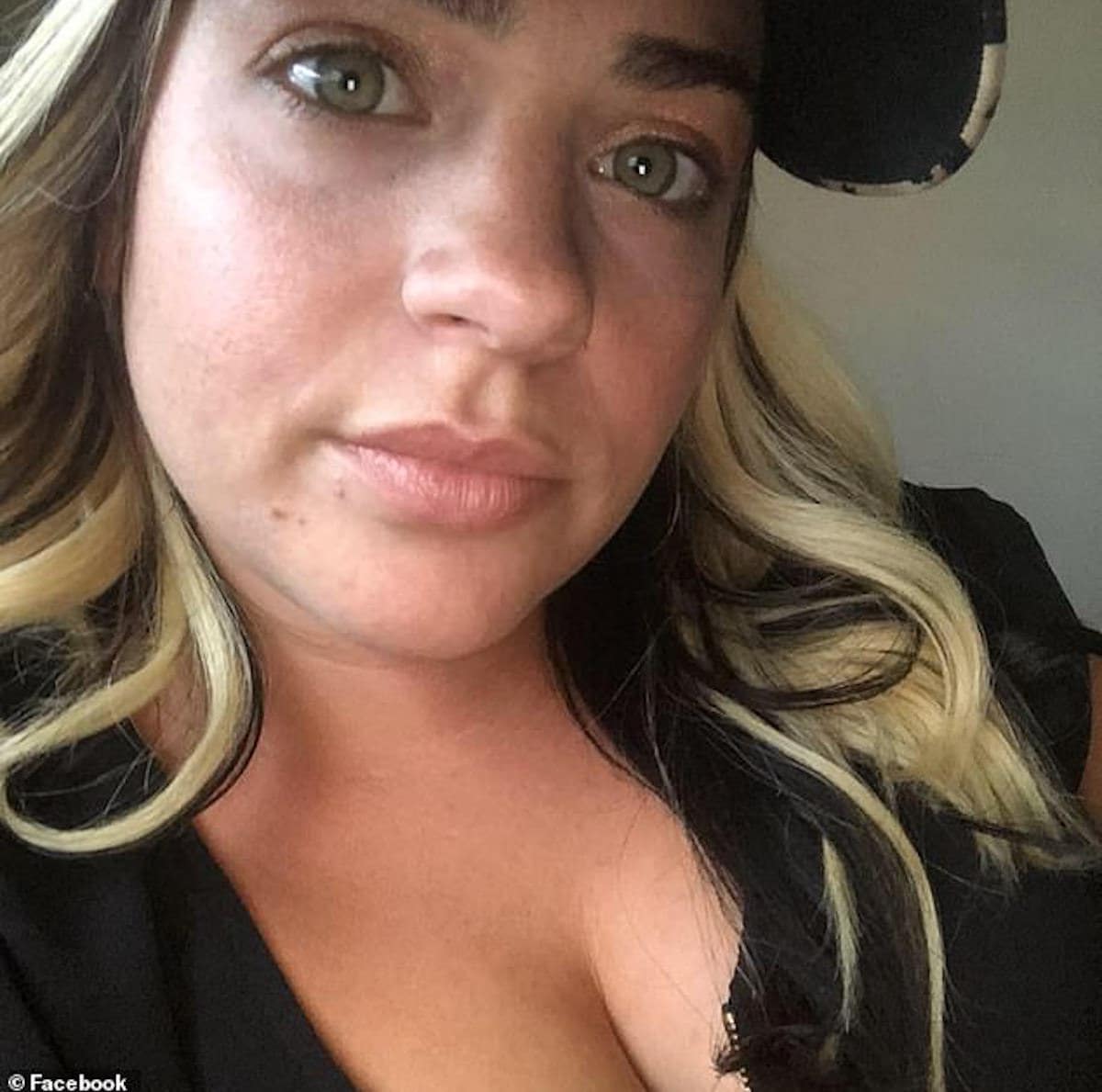 Amber Schultz-White a California, Hobby Lobby worker arrested after having an illicit relationship with a 15 year old teen boy.
A 28 year old California woman was on Friday arrested on suspicion of having a physical relationship with a 15 year old boy after the teen's parents allegedly finding evidence of an illicit liaison on their son's device.
Amber Schultz-White – who works at arts and crafts store Hobby Lobby – was taken into police custody during her shift at the store.
Her detainment followed an investigation from Visalia Police Department which began August 26- with authorities saying the woman having engaged in sexual acts with the minor at least three times.
A statement on the law enforcement department's Facebook page said Violent Crimes Detectives discovered: 'Schultz also engaged in lewd conversations with the victim on social media.'
Amber Schultz-White intercepted:
KTLA reported the woman being booked into the Tulare County Jail and being held on $1.27million bail.
'I do know that the parents had intercepted some messages between the suspect and victim and that's kind of what started this whole thing,' Lieutenant James Andrews explained.
Investigators reportedly found proof the relationship may have started in June.
'This is a perfect example for parents elsewhere to stay involved in their kids' activities including social media,' Andrews continued.
Amber Schultz-White liaison leave local parents in disbelief.
Schultz lives near Mountain View Elementary School and Blain Park in a 200 block property located on East Evergreen Avenue – about 43 miles south of Fresno – reports Visalia Times-Delta.
The story has left local parent Marilyn Malloy in shock and the mother-of-two – including a 14-year-old boy – telling Your Central Valley she hopes the allegations are not correct.
'It's very difficult being a parent because you constantly have to just be watching your kids even when you can't always be there,' Malloy said.
'I hope it's not true for everybody's sake and people can move on and go on with their life.'
Not clear is how Schultz met the teenage victim or if the pair knew each other before the alleged crimes. 
Amber Schultz's employers declined to comment to Vasilia Times-Delta.
Schultz faces felony charges including lewd acts upon a child and unlawful sexual intercourse. 
The woman's court hearing is scheduled for Tuesday.