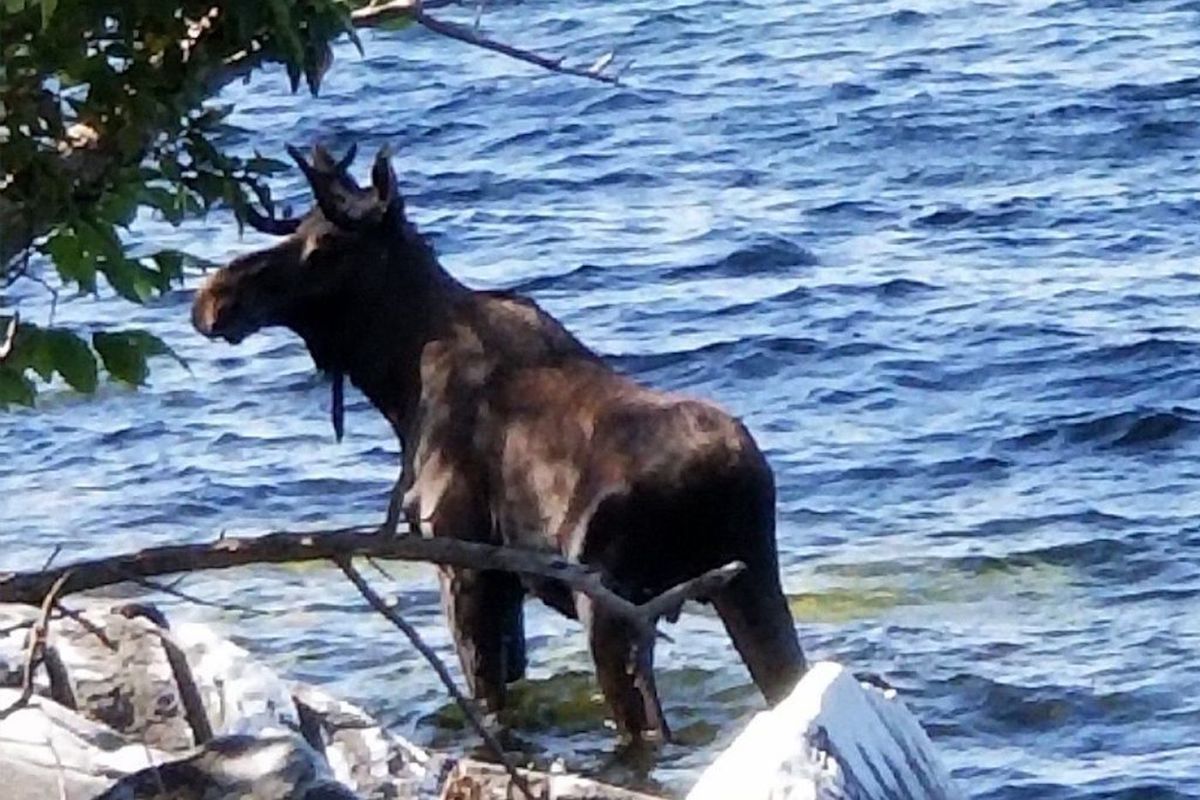 Moose crowded by onlookers on Lake Champlain shore at South Hero, Vermont drowns.  Likely wild animal felt threatened and was too tired.
A 'spooked' moose has drowned at Vermont's Lake Champlain after crowds gathered around the wild beast to take it's picture.
Vermont wildlife officials released a statement saying the moose had swum several miles across the lake from New York to South Hero, Vermont, on Saturday. Upon making land, the wild animal was forced back into the water, likely feeling threatened by onlookers. The moose succumbed to exhaustion and drowned.
Fish and Wildlife Warden Robert Currier said it was likely onlookers played in the animal's drowning. 
'It was struggling pretty good at that point. We were waiting for a boat to respond to try to assist it, but before the boat arrived, it had drowned,' the official said Monday. 'It was really rough out there, probably 4- to 5-foot swells and high wind.'
Bernadette Toth who'd been in the area Saturday morning said there were about half a dozen people nearby and noted that the incident happened near a bike path popular with tourists.
'They made it sound like it was this big mob of people. No, this is a heavy trafficked area for South Hero,' Toth told via cbsnews. 'That is always a very busy, busy area.'
Currier said moose respond to threats by leaving an area or getting aggressive.
'I would advise the public to keep their distance from the animal, give it a lot of space and notify the Department of Fish and Wildlife,' he said. 'If a moose feels threatened, it's going to respond by either leaving the area or it's going to respond with aggression and, obviously, we don't want anyone to be a victim of the latter'.
Currier said it wasn't often moose swimming across the lake, while saying it did happen on occasion.