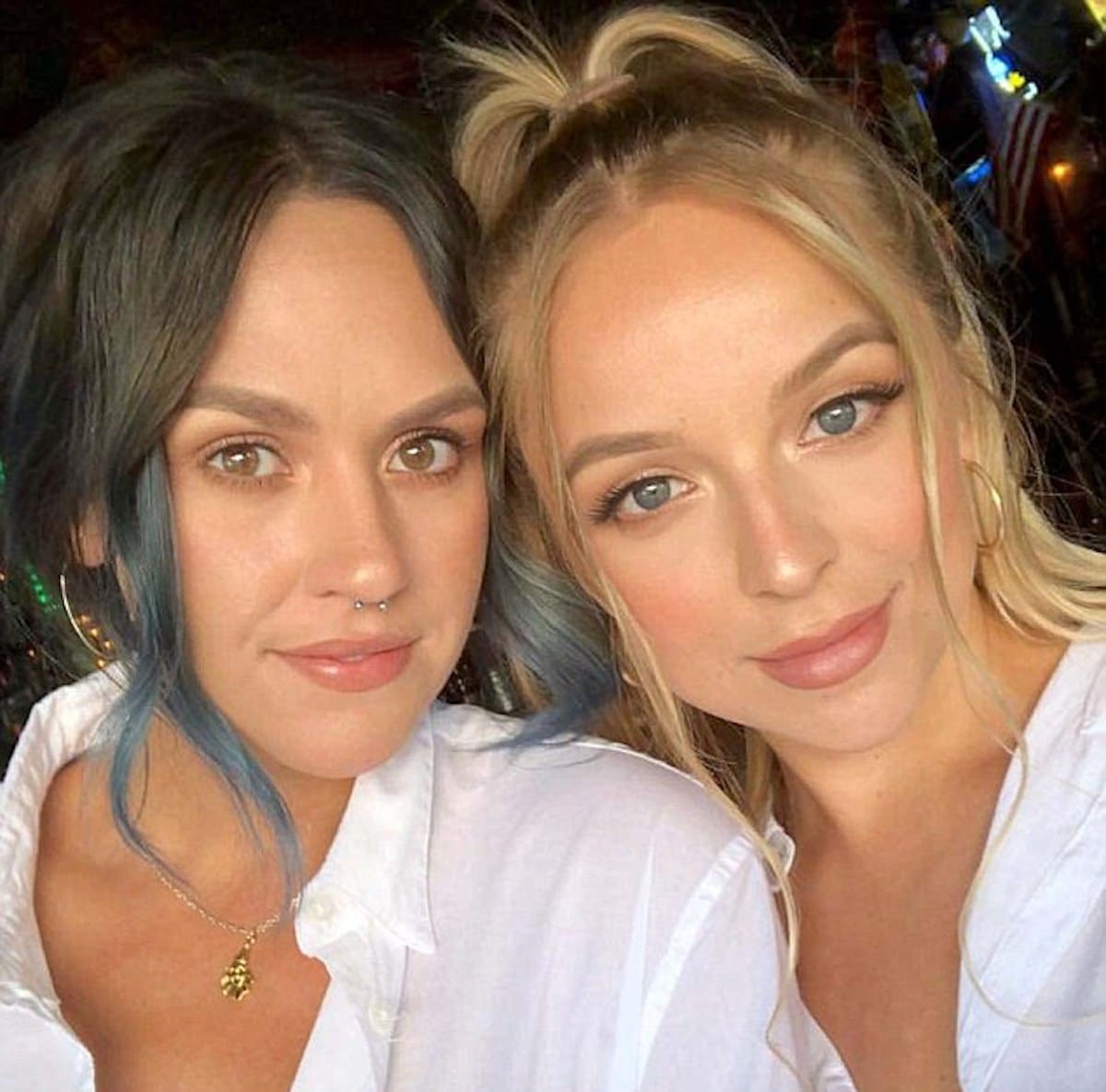 Did alcohol and speeding play a part in Colorado River boat crash? Three feared dead, including: 

Brian Grabowski, Kirra Drury & Raegan Heitzig.
**Update Sept4: Come Tuesday afternoon, the Mohave County Sheriff's Office reported the bodies of the two of three unaccounted for Colorado river revelers being accounted for. Recovered was the body of missing woman,  Kirra Drury, 24 of Ventura along with that of Brian Grabowski. Only the body of Raegan Heitzig remained unaccounted for.
**Original: Mohave County Sheriff's Office are preparing for the worse, following the discovery of the body of missing California woman, Christine Jennings, 51 who was identified as one of four individuals missing following a Colorado River boat crash, Saturday evening.
Still unaccounted for in a crash that led to all 16 individuals on two boats being submerged in the water, with 12 rescued, included: Brian Grabowski, Kirra Drury & Raegan Heitzig.
Nine victims, including two in critical condition, were transported to nearby hospitals by ambulance.
As of Monday evening, two women and one male had yet to be found, with all three feared dead.
'My heart is breaking,' Drury's mother, Denise Olson Drury, wrote in a Facebook post on Monday. She added in a follow-up message: 'We are praying for a miracle.'
Foxnews reported both boats sinking after colliding in a possible high speed incident along the Colorado river, between Pirates Cove and Topock Marina near Moabi Regional Park. 
Of disconcert, none of the boaters were wearing life jackets, which aren't required but are recommended by authorities, Mohave County Sheriff Doug Shuster said in a press statement.
The crash occurred between two popular marinas and near Moabi Regional Park, as people enjoyed the Labor Day weekend.
Christine Lewis dead: Tulare County woman found after Colorado River boat crash
Colorado River boat crash leaves 4 missing, officials say https://t.co/CkuH0kFPCV pic.twitter.com/VFoY3A01Zj

— Fox News (@FoxNews) September 3, 2018
Colorado River boat crash: Did speeding play role?
Sheriff's Office spokeswoman Anita Mortensen come Monday said investigators had yet to determine what role speed might have played in the accident.
'We haven't come up with anything on contributing factors yet,' she said. 'Once (the missing) are located, then we can continue pursuing that information.'
An emergency dispatcher report cited both boats traveling at around 50 mph when they collided.
Officials remain unsure if alcohol was involved in the crash.
Family members confirm Brian Grabowski (left) is among the missing after a boat crash on the Colorado River Saturday. A few years ago, the ocularist created a prosthetic eye for a Sanger gunshot victim. Two others also missing. @ABC30 pic.twitter.com/sLvUGh0sWo

— Brian Johnson (@BrianABC30) September 3, 2018
Brian Grabowski much beloved:
'There wasn't a single person out there that didn't like him, he's a loveable guy, & Tabby, she brought out the best in that guy,' said Annette Grabowski, Brian's sister via abc30.com. 'It was true love. Now we're just devastated & at a loss, the not knowing just isn't cool.'
Grabowski, who lost his eye in an accident, creates artificial ones for a living.
In 2015, he made one for a Sanger softball player injured in a drive-by shooting, earning him recognition from the Fresno County Sheriff's Office.
Going forward helicopters continued to be deployed in the search of the missing three weekend revelers, with authorities have scoured the shoreline. Divers have been sent into the river, which can run as deep as nine meters.
'These efforts will continue until all of those who are missing and unaccounted for have been located,' Shuster told reporters.
Authorities closed off a stretch of the river where the search was taking place.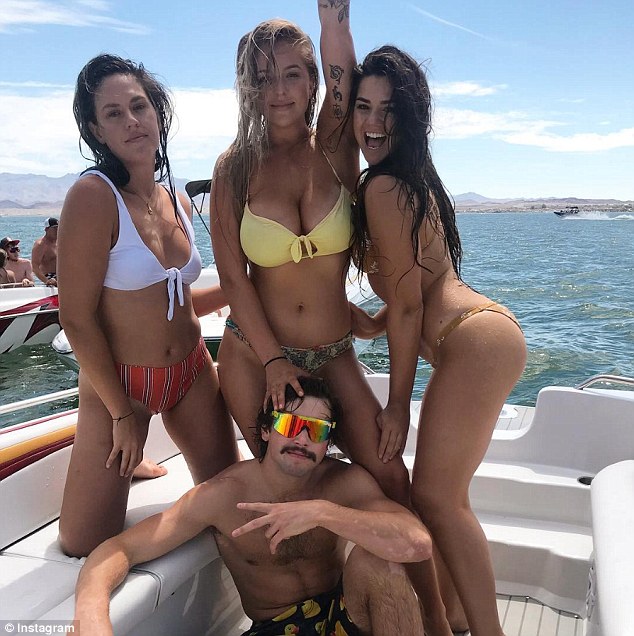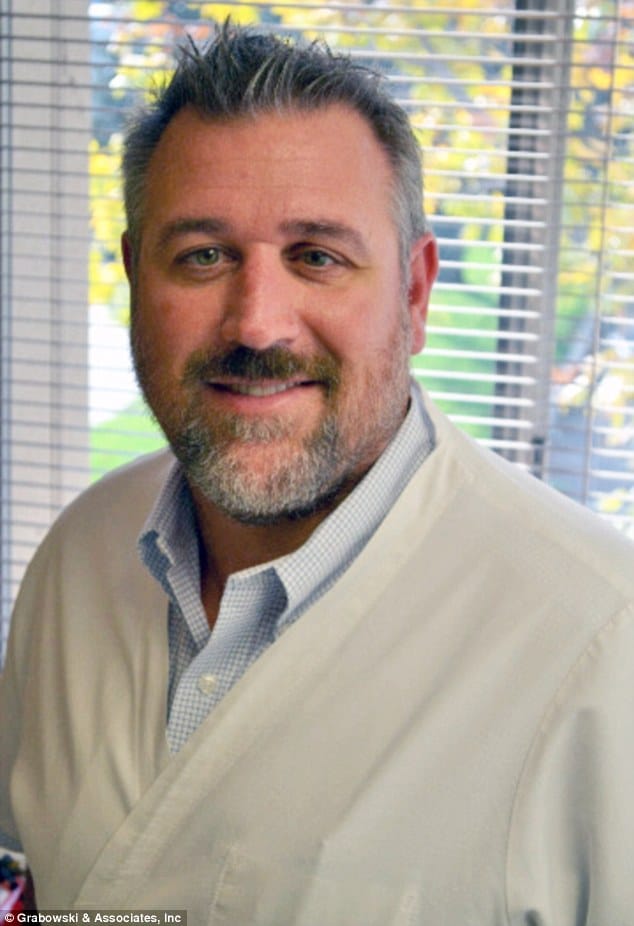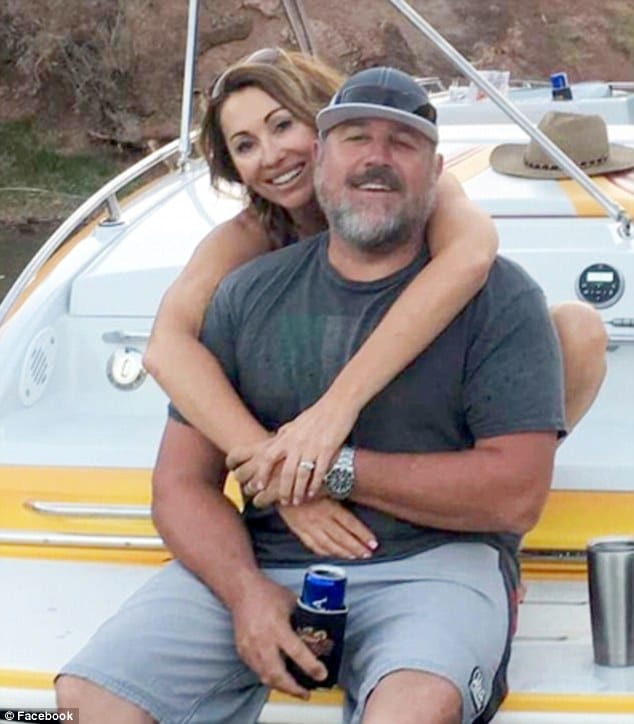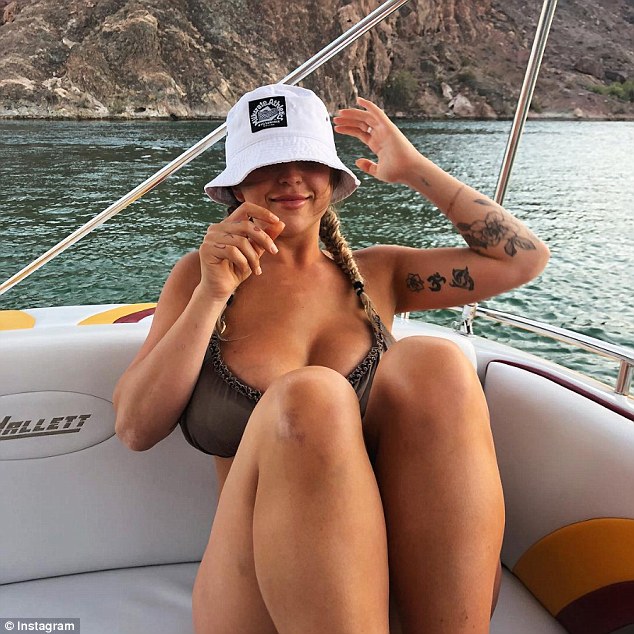 When you're me, ITS (always) MODELO TIME! @ModeloUSA pic.twitter.com/X1gbL6i7B6

— Kirra Drury (@kirra36) June 26, 2018
My cousin kirra was in a terrible boating accident Saturday evening in Lake Havasu. Her and three other people are still missing. If you are in the area or on the lake and see her please contact the police immediately. #stargirlstrong pic.twitter.com/56WilNhdaM

— Ava Drury (@avamdrury) September 3, 2018