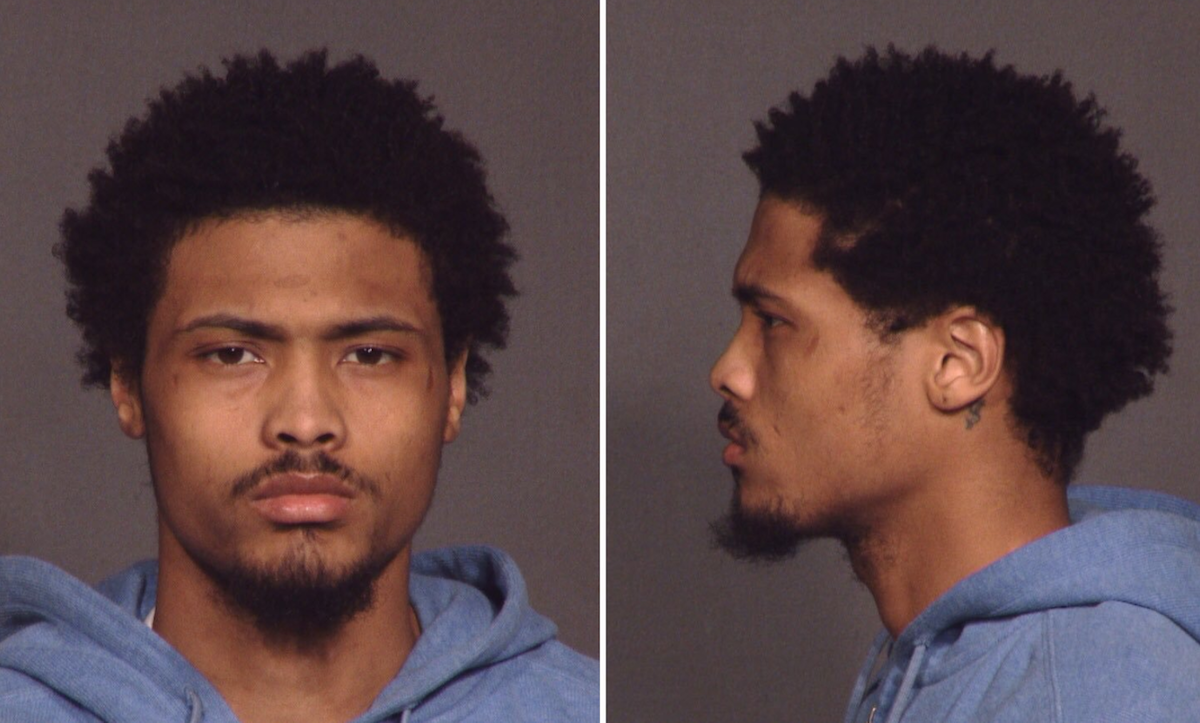 Alicia Avery a NYC woman dies three months after her boyfriend, Larry McGloster beat her with a hammer and set on fire (to 90% of her body). 
A Brooklyn woman has died from her injuries after being set on fire and beaten with a hammer by her boyfriend earlier this summer.
Passing away last Thursday, September 6- was 32 year old woman, Alicia Avery following the girlfriend being violently assaulted by her boyfriend, Larry McGloster, 26, at his mother's apartment, the Frederick Douglass Houses along the Upper West Side's Columbus Avenue, June 12.
Court documents cited the boyfriend bashing McGloster with a hammer, causing 'bleeding gashes' to her head, skull fractures and damaged teeth.
But it gets grimmer.
From there the boyfriend is alleged to have doused Avery with an accelerant and set her on fire according to police.
Avery stumbled into the hallway and cried for help, according to prosecutors. She was rushed to Harlem Hospital with burns on 90 percent of her body.
Alicia Avery wanted revenge: 
Avery's former boyfriend on and off boyfriend of eight years, Eddie Williams, 35, told the nydailynews that Avery died after suffering a series of setbacks in her recovery.
'The skin grafts weren't working. Her body was rejecting them,' Williams said. 'Then she got an infection and they had to amputate her arm.'
During her hospitalization, Williams said Avery would ask doctors to decrease the strength of her medication so she could speak lucidly.
'She knew everything. She wanted revenge,' Williams said.
At the time of his June arrest, McGloster was charged with attempted murder, assault, arson and criminal possession of a weapon, but the NYPD is now investigating the case as a homicide.
Not immediately clear is what incited the boyfriend to viciously assault his girlfriend and whether there had been previous incidents and if so, why Avery continued to stay with McGloster.
McGloster is scheduled to appear in court on October 11.
Police arrested Larry McGloster and charged him with attempted murder, arson and assault after he allegedly set his girlfriend on fire in his building on the Upper West Side. #MorningsOn1 pic.twitter.com/9JyRPvgcJ5

— Spectrum News NY1 (@NY1) June 14, 2018
New York woman beaten, set on fire by boyfriend has burns on 90 percent of body – Alicia Avery was beaten, set on fire inside her home by boyfriend, Larry McGloster  https://t.co/ASBlUqMLMO pic.twitter.com/hDf3H0Bm3l

— konniemoments1 (@KonnieMoments1) June 15, 2018