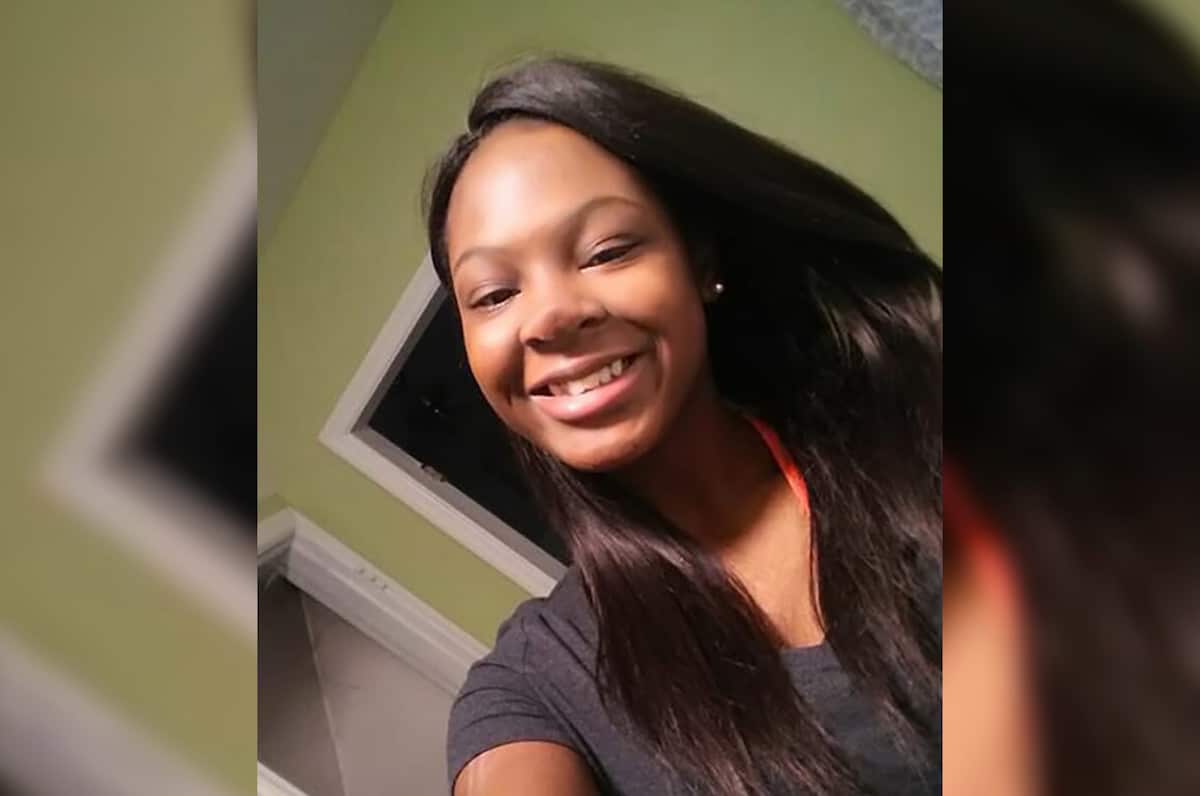 Tamara Lynette Dodson: 15 year old Columbus, Ohio teen shot dead while 'hanging around' with teens. Darnell Jamal Wells charged with murder.
Columbus, Ohio authorities have arrested a 16 year old teen boy after fatally shooting a 15 year old girl over the weekend.
Booked with the murder of Tamara Lynette Dodson was 16 year old boy, Darnell Jamal Wells.
The review reported teens 'hanging out' at a vacant lot on the Near East Side on Saturday evening when a gun discharged, fatally wounding Dodson.

Columbus police and fire paramedics were called at 8:08 p.m. to the boarded-up house in the 1700 block of East Rich Street near Fairwood Avenue.

Paramedics found Dodson and rushed her to OhioHealth Grant Medical Center, where doctors pronounced her dead at 9:07 p.m.

Police detectives and officers detained several people at the scene, including Darnell Jamal Wells, 16, of the 1600 block of Marina Drive on the Near East Side, who was charged with a delinquency count of murder. Come Sunday the teen was being held in the Franklin County Juvenile Detention Center, police said.

The Columbus Dispatch reported detectives were not providing details about why Darnell was charged.  Not immediately clear is how the 16 year old teen came to be in possession of the loaded weapon.                                                                                                 
Darnell Jamal Wells says he 'didn't mean to' shoot teen girl.
Leslie Dodson, Tamara's mother who lives on the Near East Side, said detectives told her there had been an argument, the boy pulled out a gun, and it discharged, with the bullet hitting Tamara.

The boy thought that the gun's safety was on and was surprised by what happened. He tried to help Tamara and stayed around when paramedics and then police officers arrived, the mother said.

'He said he didn't mean to,' Leslie Dodson said, adding that she is inclined to believe his story. 
'It's just senseless. It's just senseless,' the mother reiterated.

Leslie Dodson said she never met Darnell but has learned he was once her daughter's boyfriend.

Tamara was an outgoing eighth-grader at Champion Middle School, her mother said. Tamara especially loved to dance. She performed for five years and had become the captain of a team called The Platinum Divas, organized out of the Blackburn Community Center.

'She had a whole life ahead of her. She was only 15,' reiterated the mother.

The killing is the city's 71st homicide of the year.
Welcome to a brave new America…