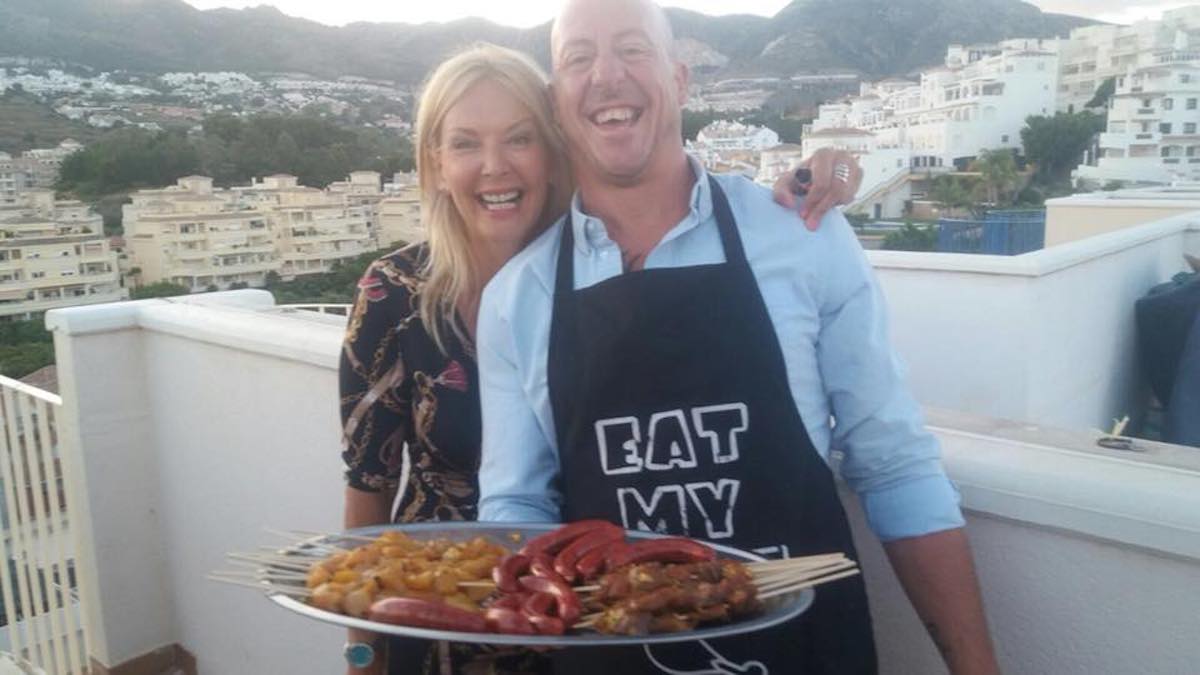 Kay Longstaff,

British woman falls off Adriatic Coast on board luxury cruiser survives after 10 hours in sea. How 46 year old air hostess and yoga fan survived. 
A British woman has survived spending ten hours in the Adriatic Sea off the coast of Croatia after falling off at night from a cruise ship.
The woman identified as 46 year old air hostess and yoga aficionado, Kay Longstaff fell into the sea from the Norwegian Star ship which was sailing from Port of Vargarola near Pula, Croatia.
The Independent reported the woman falling just before midnight about 60 miles off Croatia's coast.
Upon her rescue the following morning, circa 9.30am, an 'exhausted' Longstaff was taken to a hospital in the town of Pula and is believed to be out of danger.
Offered an individual involved in the missing woman's rescue woman via the UK's Sun, 'She said the fact that she practices yoga helped her as she was fit. And she said she was singing to not feel cold in the sea overnight'.
Offered Kay following her rescue, 'I fell off the back of the Norwegian Star and I was in the water for about 10 hours. These wonderful guys rescued me.'
Kay Longstaff British air hostess trained in rescue and survival survives her own ordeal:
Upon the woman falling off, authorities launched a 'desperate' search for her whereabouts with the Croatian Coast Guard patrol ship 'Cavtat' and a PC-9 search plane scrambled to save the woman.
Miraculously, Kay was found swimming in the water, not far from where she was believed to have fallen in relatively good condition.
A hospital official confirmed, 'The British woman brought to the hospital and her life is not endangered.'
The British tourist who lives off Spain's Costa del Sol, told of previously work as cabin crew for Virgin Atlantic and now working on private planes. A course of work that presumably would have steeped the overboard passenger knowledge in self preservation.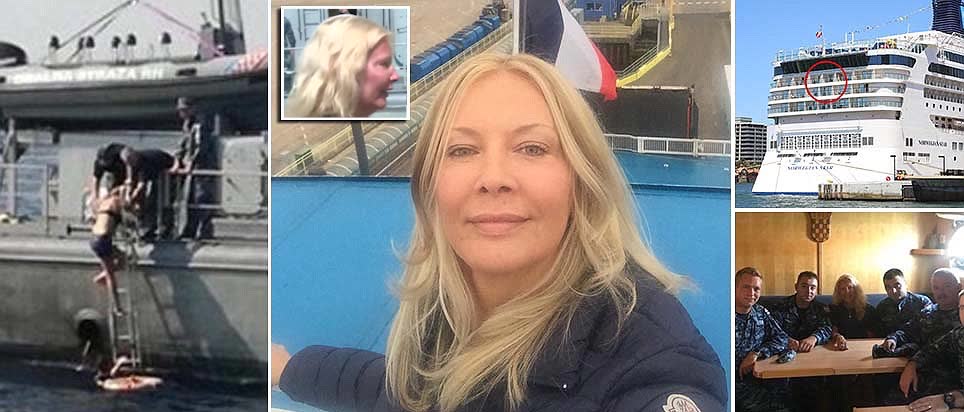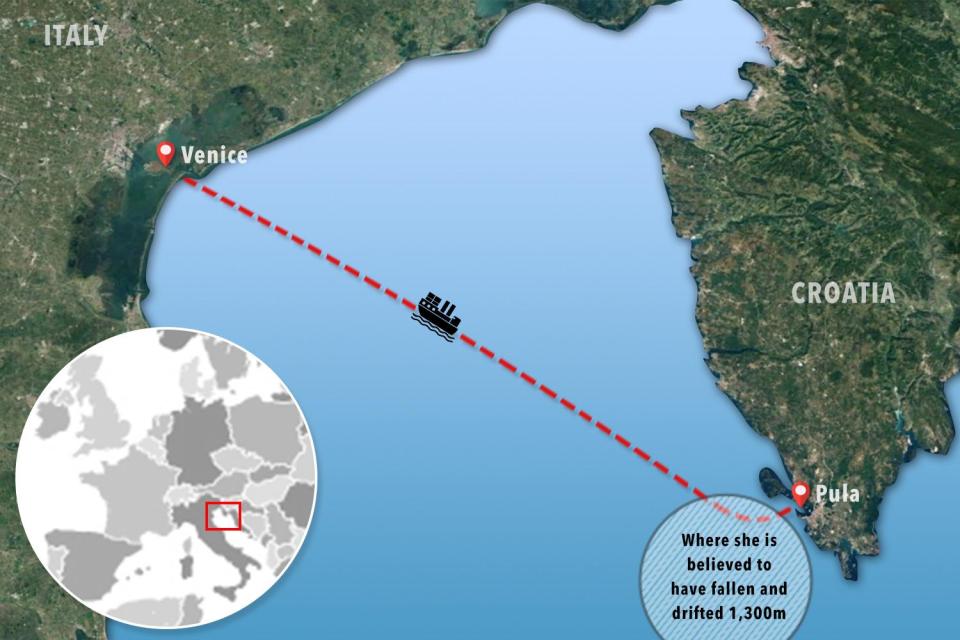 Kay Longstaff British tourist: So what helped tourist survive ordeal?
Speaking to the SUN, sea survival expert Mike Tipton told the media outlet, the odds were in Longstaff's favor given the relatively warm sea waters in peak summer.
Told Tipton, 'It would have been a pretty frightening experience but everything that needed to be in place for her to survive was in place. It was warm water and it was flat, calm water.
'The survival times are usually one hour in five degrees, two hours in ten, six in 15.
'But as soon as you get to around 20C then you can predict survival up to about 25 hours.'
Also helping Longstaff was her gender.
Added Tipton, 'Being female she is going to have about ten per cent more body fat than a man so she is going to be able to float,'
'The  luckiest thing was they were able to find her. It really would have been like looking for a needle in a haystack.'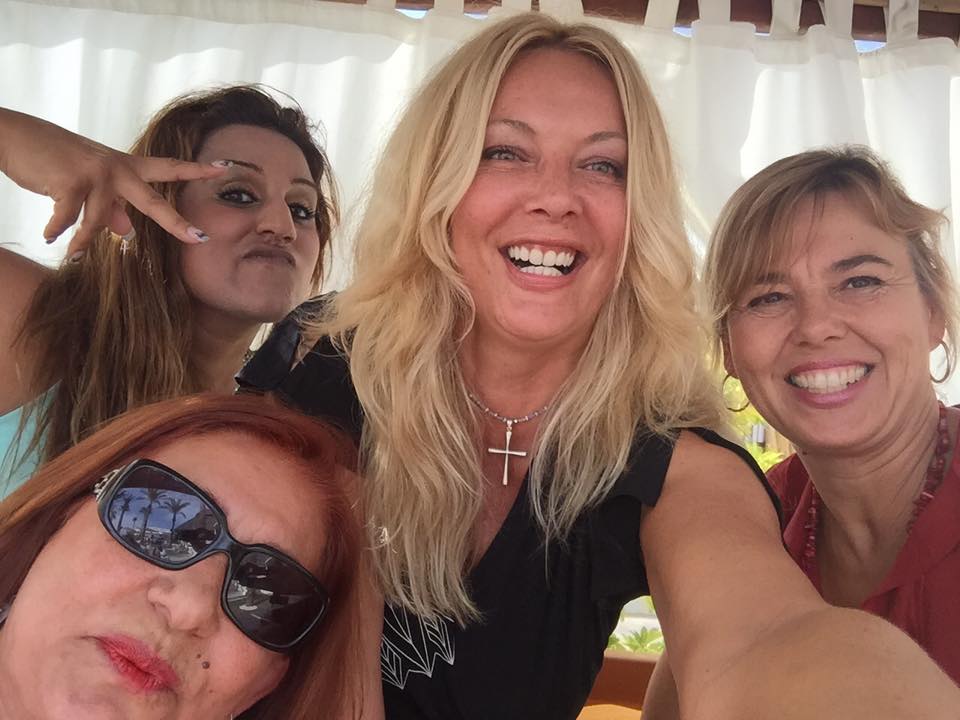 Kay Longstaff falling off cruiser still a mystery:
Croatian authorities are set to examine CCTV footage from the ship said it still remains unclear whether the woman accidentally fell into the water.
Offered David Radas, a spokesman from Croatian Ministry of Maritime Affairs, 'It is still not confirmed whether the British woman has fallen off or jumped from the cruising ship,'
'Norwegian Star will examine their CCTV cameras.'
Noted a spokesman for the cruise company, 'A report was made that a guest aboard Norwegian Star had gone overboard while the ship was returning to Venice.
'As soon as the report was made the ship began a search and notified the appropriate authorities.
'The ship will be delayed on her return to Venice.'
Ship captain Lovro Oreskovic added, 'The British woman was exhausted when we pulled her out of the water.
'We were extremely happy for saving a human life.'
The circumstances of the incident are being investigated and the British Embassy in Croatia was informed. It remains unknown why Kay would have sought jumping at the dead of night off her own accord into the ocean below….