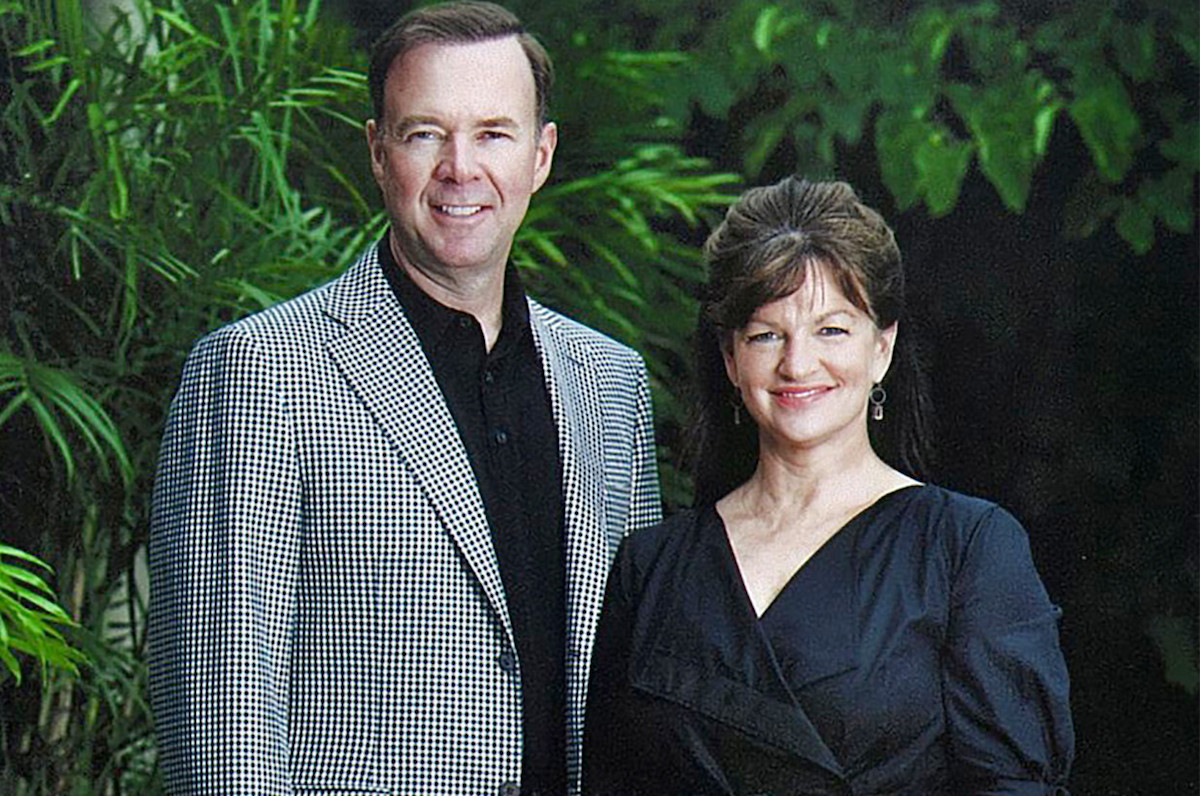 Canadian philanthropists, Joe and Anita Robertson and daughter Laura Robertson killed in plane crash en route to family vacation. A legacy left behind.
An Ontario, Canadian philanthropist couple and their daughter have died following their private plane crashing en route to a family vacation. 
The Canadian Press reported the plane crash claiming the lives of Joe and Anita Robertson, both 58, and daughter Laura Robertson, 24, Monday in Greenville, Maine.
Officials said the plane plummeted to the ground an hour and 45 minutes after taking off from Pembroke, Ontario.
Joe Robertson, a licensed pilot, reported losing power in a distress call while flying the two-engine plane to Prince Edward Island.
The Toronto Star reported the twin-engine plane plunging to the ground near the Greenville municipal airport in the state's interior during an attempted landing, Monday morning.
The family patriarch was a prominent businessman who was a partner in a dental supply firm, Arcona Health Inc., which was sold for millions before he turned 40.
'He was unbelievable. He was a machine,' former business partner Carman Adair told the Canadian Press. 'You couldn't find a better business partner. He's brilliant and caring and thoughtful and fair.'
Referencing the crash, 'He told me when he took lessons on that plane from a master trainer, he did 168 takeoffs and landing in a two-week period.'
The Robertson's are well-known in the Ontario charity scene where they pledged major contributions to Brock University, the United Way and Niagara Health.
In the years that followed Robertson's retirement from the dental supply business, the couple became key philanthropists in the Niagara area.
Noted, Brian McMullan, a former mayor of St. Catharines, 'They were genuine, decent people,' whose early donation to the St. Catharines performing arts centre was a bold move that helped revitalize the city's centre.
Laura Robertson, who had recently been hired to work at the recreation and athletics department at Brock University, was also a volunteer firefighter in Niagara-on-the-Lake.
The Robertsons are survived by two adult sons.
Authorities said they are investigating the cause of the crash.
Our thoughts are with the Robertson family today. Joe and Anita were incredibly kind and compassionate supporters of the NSO and of the arts in Niagara. https://t.co/YKoCclawmh

— Niagara Symphony (@NiagaraSymphony) July 31, 2018
The staff and volunteers at United Way are deeply saddened by the loss of our longstanding volunteer Anita Robertson, her husband Joe, and their daughter Laura. The loss of Anita, Joe and Laura is felt so deeply in the community they gave so much to. pic.twitter.com/x5GdJq2gyy

— United Way (@uwaysc) July 31, 2018
Deeply saddened to learn of the death of Joe Robertson, his wife Anita
and daughter Laura. As Chair of @BrockUniversity Joe worked with his @OntUniv colleagues on common goals for our students, communities and the province. Deepest sympathies to the Robertson family.

— David Lindsay (@COUPresident) July 31, 2018