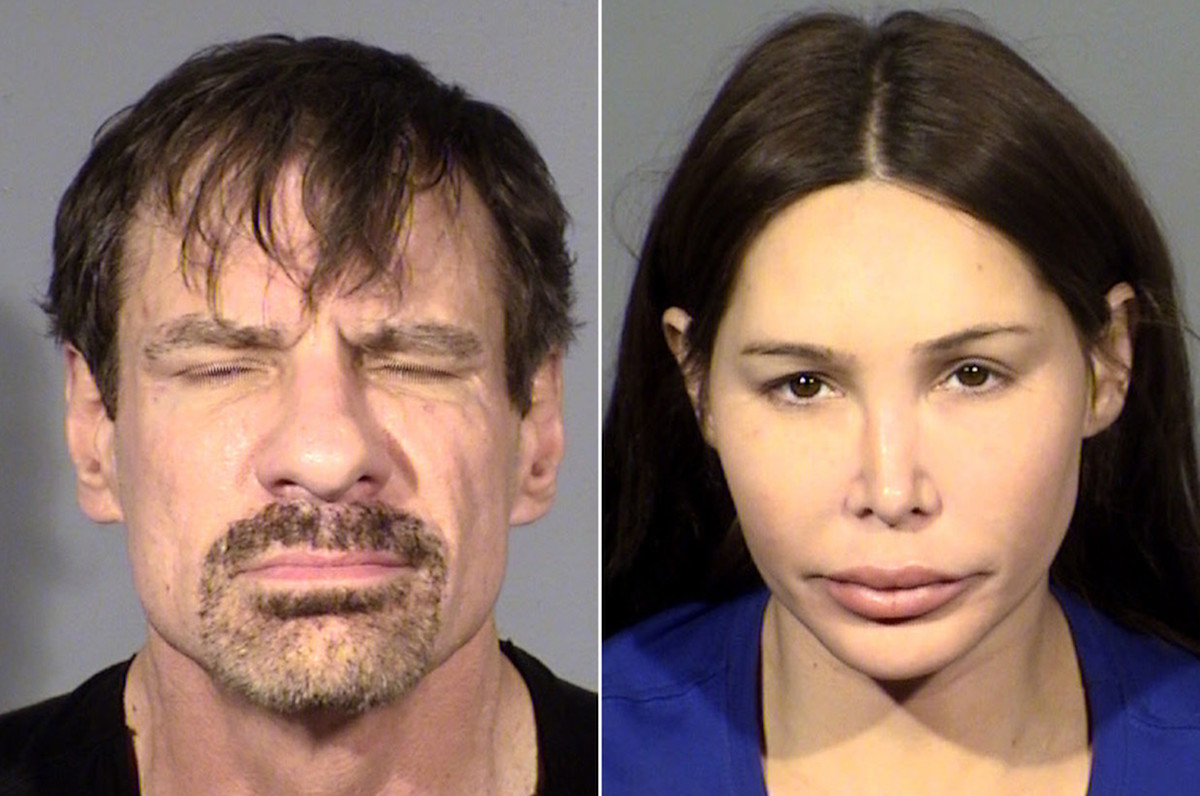 Broadcom co founder and tech billionaire, Henry T. Nicholas III and ex wife of a Wells Fargo heir, Ashley Fargo arrested at Las Vegas casino for drug trafficking. 
A tech billionaire and Broadcom co-founder along with the ex-wife of an heir to the Wells Fargo fortune have been arrested at a Las Vegas casino resort for drug trafficking. 
Taken into custody, Tuesday on suspicion of trafficking heroin, cocaine, meth and ecstasy was Henry T. Nicholas III, 58. Also booked was former socialite, Ashley Fargo, 37, the  the ex-wife of Brian Fargo, an heir to the Wells Fargo fortune.
The Las Vegas Review-Journal reported the pair's arrest after authorities responded to a call from the Encore hotel Tuesday night regarding contraband in one of its rooms.
CBS News reported the tech entrepreneur unable to get into his room, leading to him calling security for assistance, only for hotel staff to find Fargo, passed out with a semi-deflated balloon in her mouth. Paramedics were able to revive her.
Security found canisters of nitrous oxide in the room — and a further search by cops also turned up a drugs stash inside a case.
Court records revealed Henry Nicholas and Fargo both being released on their own recognizance, and a court hearing is scheduled for September.
Nicholas' attorney, David Chesnoff in a press release said his team is conducting its own investigation and will 'deal with the facts in court.'
Alex Kazarian, an attorney and legal analyst, told CBS Los Angeles that it seems Nicholas may not have intended to traffic drugs — but that may not make a difference.
'It sounds like his biggest crime is being an addict,' Kazarian told the outlet. 'He's a billionaire. He's not a person that's trying to make money off of drugs. He's a person that's trying to make friends off of drugs. Unfortunately, the way the laws are written, if you're giving away drugs or if you're selling drugs, you're trafficking.'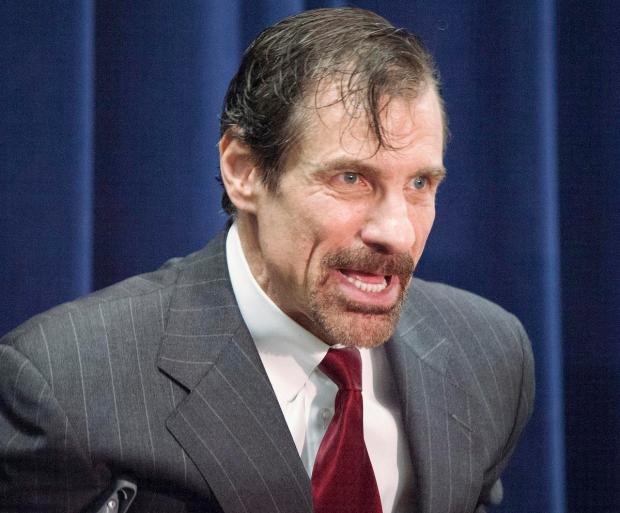 The unraveling of 

Henry T. Nicholas III?
Can't think of a crazier money and drugs story that needs to be told than the Henry T. Nicholas III saga.

— Tim Cohn (@TimCohn) August 10, 2018
Nicholas founded chipmaker Broadcom Corp. in 1991, and resigned as its president at CEO 12 years later.
Of note, Nicholas was previously arrested in 2008, with the tech entrepreneur indicted on narcotics and securities fraud charges.
According to federal court records cited by the latimes, Nicholas was accused of distributing and using drugs on a private flight between Orange County and Las Vegas, 'causing marijuana smoke and fumes to enter the cockpit and requiring the pilot flying the plane to put on an oxygen mask'. 
Along with drugs charges, Nicholas had also been grappling with allegations of stock fraud, following Broadcom being targeted during a federal crackdown on misappropriation of stock option grants.
Files indicated prosecutors accusing Nicholas and fellow Broadcom co-founder Henry Samueli of backdating Broadcom stock options to make them more valuable to prized employees without accounting for the practice in regulatory filings.
In both instances, narcotics and stock fraud charges were dropped. It remained unclear how and under what guise the charges were dropped.
'I have long held a deep and abiding faith in the American justice system,' Nicholas said upon the charges being dropped against him.
Also a crime victims advocate, Nicholas has supported measures such as Marsy's Law — named after his sister, Marsalee "Marsy" Nicholas, who was stalked and killed by an ex-boyfriend in 1983, when she was a college student.
Of intrigue, Nicholas according to Forbes is estimated to have a net worth of $3.1 billion….funds of which he has used to push crime advocacy reforms.
Broadcom, the company Nicholas developed with his former UCLA professor, Henry Samueli is most noted for designing chips used in a variety of electronic devices, including iPhones and Bluetooth headsets.