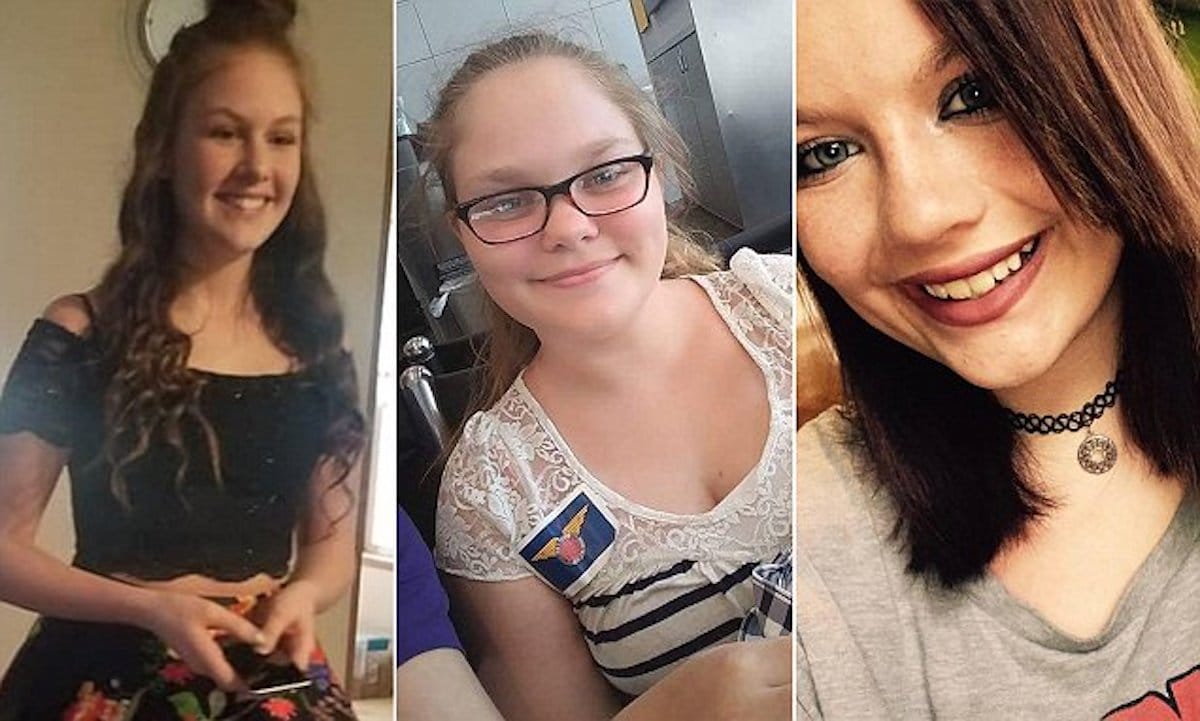 4 Jackson County, Indiana teens killed in 2 car crash while attending slumber party. Killed were; Nevaeh Law, Jenna A. Helton, Brittany Watson and Martin Martinez. 
Tragedy has come to the fore following the death of four Indiana teens who were killed while attempting to help push a broken down car outside the home of a slumber party they had been attending at Cortland, Jackson County over the weekend.
The teens who attended two local high schools died after a car collided with the vehicle they were trying to move just on 11pm, Saturday night, a block away from the party they'd attended.
Identified as the victims were, Nevaeh Law, 14, Jenna A. Helton, 14, both of Seymour and Brittany Watson, 15, of Brownstown– who were killed at the scene of the two vehicle crash. A fourth victim, Martin Martinez, 16, of Seymour, was pronounced dead on arrival when he reached IU Health Methodist Hospital via helicopter.
The Tribune reported up to eight youths involved in the tragedy, three others were airlifted to hospitals and one person received treatment at a medical center before being released, Jackson County Sheriff's Department said.  
The injured teens include Starlit Watson, 12, Victoria Burchard, 15, Victoria Valdivia, 15, Allerika Henline, 15.
Courtney Arthur was also hurt in the crash involving a Chevrolet Suburban driven by Cara Selby, 37.
Selby said the Chevrolet Suburban she was driving broke down following Valdivia's birthday party.
Some of the group were attempting to push the vehicle back home, less than a block away from their home at 4236 East State Road 258.
The group was in the westbound lane of State Road 258 when a 2018 Chevrolet Traverse driven by Elizabeth Watson, 24, of Georgetown ran into the rear of the Suburban,  causing the cars to skid for 200 meters before they stopped.
Watson was not injured.
Nevaeh Law family post tributes: 
Law's mother, Torre Collins paid tribute on Facebook.
Posted the bereft mother, 'Words will never be enough. The pain will never go away, Nevaeh I love you so much.'
'God gained a beautiful angel tonight,' she wrote in another. 'My daughter, Nevaeh Law and 3 of her friends were killed in a accident. 
'Please pray for all of the families involved. For the families who lost children, and for the families who's kids are still hanging on.'
Helton's father, John, told via the tribune that his daughter 'was a goodhearted girl that loved to be with her friends. [She was] always joking and laughing.'
She also enjoyed music and spending time with her two sisters, he added.
'She loved her 4-year-old sister with Down syndrome. She was sweet and caring,' reiterated the distraught father. 'She listened to my lecturing intently, wanting to always please me. She was my angel, and she will be terribly missed.'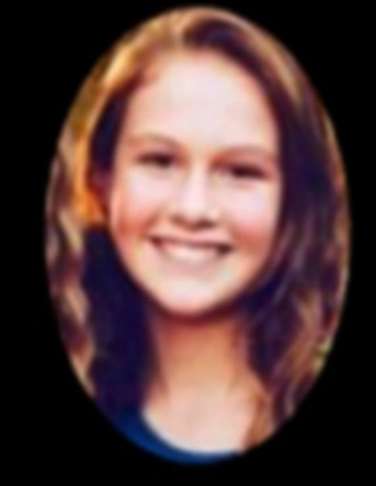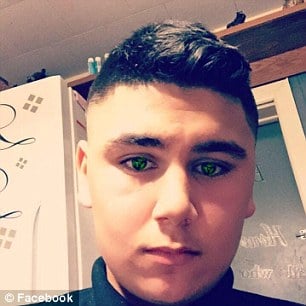 Cause? Jackson County, Indiana teens killed:
Responders to the scene were said to have a difficult time working through the fragments that were left behind in the wreck.
Jackson County Sheriff Mike Carothers shared it was like nothing he'd seen before in his 30 years of law enforcement.
'I'm really saddened by this,' he said, adding: 'This is a brand new one.'
The sheriff said police were told that Watson was the last in a line of vehicles that had passed Selby's car, but are unsure if that was the case.
'I can tell you what I'd like to do,' offered Harold Weddell, whose house the victims died in front of via wave3, 'I'd like to head out here and add speed bumps.'
'I've ended up hit twice out here,' reiterated the local resident, 'They head up along here way too fast and it's just a habit.'
The Tribune reports that Brownstone Central High School will help students cope with the deaths of their classmates by providing extra assistance in the form of youth ministers.
Principal Joe Schiffer planned to meet with administrators to figure out how to make the return to school on Monday as easy as possible. Meanwhile Seymour High School principal, Greg Prange added: 'We pray for peace, comfort and understanding as we all go through this together.'
Authorities have yet to say whether there are any charges forthcoming as they continue to determine the cause and culpability of Saturday's tragic crash.
Absolutely devastated for the families of 14-year-old Jenna Helton, 16-year-old Martin Martinez, 14-year-old Nevaeh Law, & 15-year-old Brittany Watson. The teens were hit and killed by a car in Jackson County last night. A vigil was held for them today. pic.twitter.com/Wn6SXDc896

— Hayden Ristevski (@HaydenWDRB) August 27, 2018