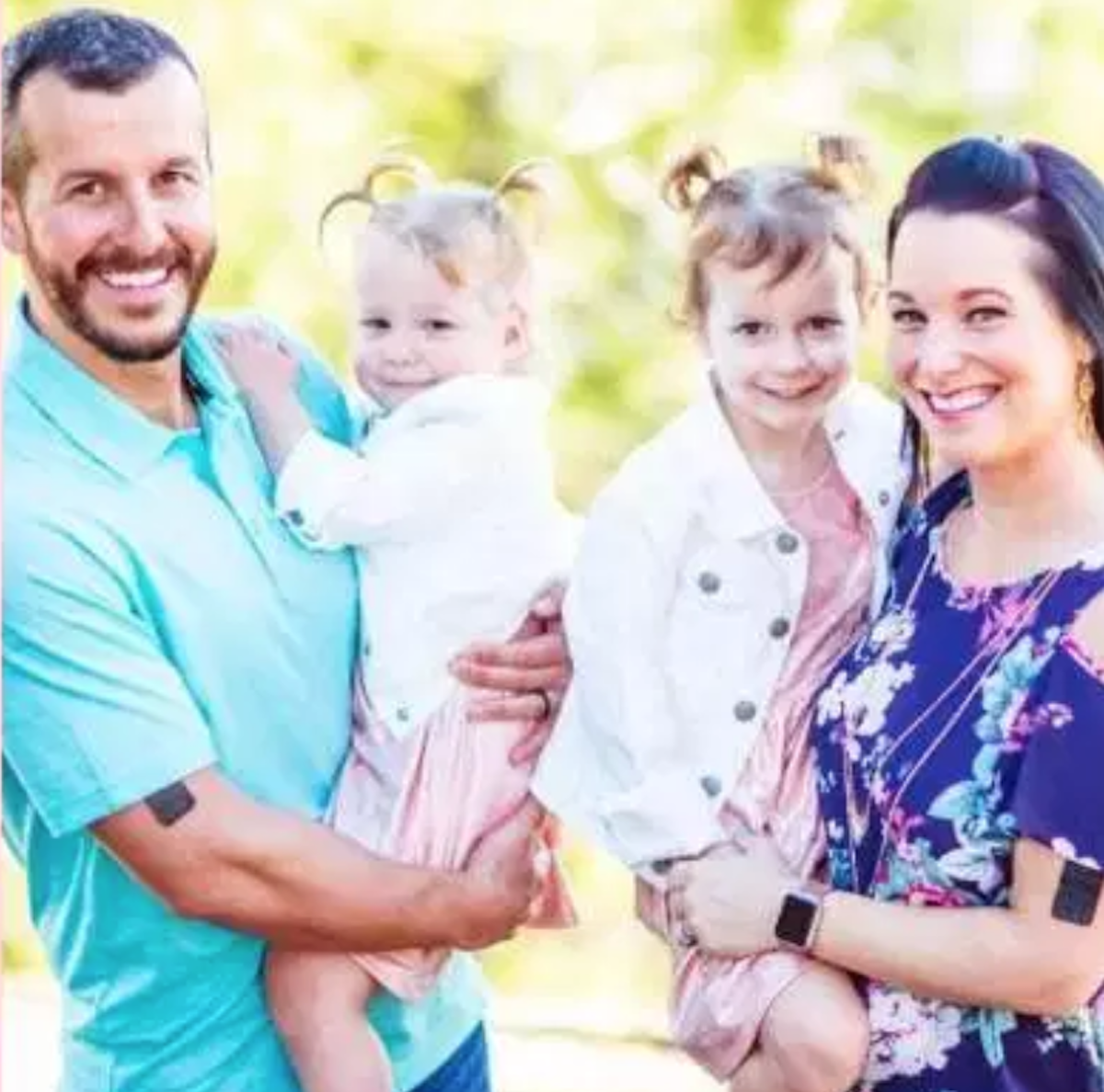 Chris Watts a Colorado husband has confessed to murdering his wife, Shannan and their two children following an 'emotional discussion'. Family embroiled in bankruptcy and upcoming lawsuit.
A Colorado man on Wednesday confessed to killing his pregnant wife and their twin two young daughters following the husband appearing on live TV pleading for their 'safe return' on Tuesday.
Killed Monday at the hands of Chris Wattts, 33 was 34 year old woman, Shannan Watts who was 15 weeks pregnant along with the couple's daughters, Celeste, 3, and Bella, 4.
News of the husband's confession follows two law enforcement officials divulging Watts 'tell all' via the Denver Channel. Authorities now say they believe they know the location of the bodies.
Following the husband's arrest, FOX31 Denver reported being taken into custody and awaiting formal charging.
The mother and daughters were first reported missing in Frederick, about 30 miles north of Denver, on Monday. Local police asked for the public's assistance the following day. The Colorado Bureau of Investigation and the FBI later joined the investigation.
Nickole Utoft, a close friend of Shanann Watts, told FOX 31 she had last seen Watts at her home about 2 a.m. Monday when they got home from a work trip. The two planned to get together later that day.
When Shanann Watts didn't answer her phone, Utoft said she called police.
Shanann Watts' purse, keys and phone were found at the home during a welfare check.
An Endangered Missing Alert has been issued for Shannan Watts (age 34), and her two daughters, Celeste and Bella Watts (ages 3&4). Shannan is also 15 weeks pregnant. Last seen in the Frederick area. Please RT pic.twitter.com/U6N8BqB4sE

— CBI (@CBI_Colorado) August 14, 2018
Chris Watts Colorado husband tells reporters he is traumatized by wife and children's 'sudden disappearance'. 
Quizzed by his wife and children's disappearance by reporters, Chris Watts said, 'he was traumatized,' by their disappearance and was hoping for his family's safe return.
'It's not something I could ever, ever fathom would happen in my lifetime, and I have no inclination of where she is,' the husband said at the time. 'She said she was going to a friend's house with the kids and that's the last thing I heard, and that was it. It was very vague.'
Define vague?
Responded Chris Watts when asked if he thought his wife just took off, 'Right now I don't want to just throw anything out there. I hope that she's somewhere safe right now and with the kids,'
While adding, 'But could she have just taken off? I don't know, but if somebody has her and they're not safe, I want them back now.'
Watts told the Denver Station that he and his wife 'had an emotional conversation' the night before her disappearance, only to say, he'll 'leave it at that,' when asked if they had an argument.
Watts said he waited up the previous night 'with every light in the house on,' unable to sleep from not knowing whether his family was safe.
'I was hoping I would just get run over by the kids running in the door, just barrel rushing me, but it didn't happen,' he said. 'It was just a traumatic night.'
Define traumatic?
My friend Shanann Watts and her two little girls, Bella and Celeste, are missing. Shanann is pregnant with her 3rd child and also has some health issues. Please share and pray. If you have any information, please contact the Frederick, CO, police immediately. pic.twitter.com/8RMbnkisf9

— Morgan J. Hennessy (@hennesm81) August 14, 2018
Chris Watts Colorado husband, 'my children's smiles light up my life.'
When asked about his relationship with his children, Watts said they were 'his life' and that their 'smiles light up my life.'
The father said he missed telling his kids at dinner that 'you got to eat that or you're not going to get your dessert.' Watts also said he missed cuddling with them on the couch. 'It was tearing me apart last night,' he said.
Reiterated the 'distraught' husband and wife, 'I just want everybody to come home. Wherever they're at, come home. That's what I want'. 
The station concluded the interview asking what would Watts tell his wife and kids if they could see the interview. 
Watts, looking directly into the camera, said: "Shannan, Bella, Celeste, if you're out there just come back. If somebody has her, just bring her back. I just need to see everybody. I need to see everybody again. This house is not complete without anybody here. Please bring her back.'
A memorial is growing outside of Shannon Watts' home. Overnight, investigators were seen towing away a truck and taking out trash bags and boxes from the home for evidence. A news conference is scheduled for 10:30am at the courthouse. #9news will be there. pic.twitter.com/qhHLuHDkFP

— Corey Rose (@CoreyRoseTV) August 16, 2018
Chris and Shannan Watts Colorado couple embroiled in bankruptcy and upcoming lawsuit:
Providing possible motivation into the murders, heavy reported Chris and Shanann Watts jointly filing for chapter 7 bankruptcy in June 2015 in Colorado federal court according to court records cited.
At the time, Watts was working for an oil and gas company, Anadarko Petroleum Corp., but it wasn't clear if he is still employed there. The couple were about $448,000 in debt at the time. The bankruptcy case was closed in October 2015.
Online court records also show Chris and Shanann Watts being sued for financial reasons by their homeowners association, Wyndham Hill Master Association Inc., on July 12, 2018. Details about that case were not immediately available. They were due in court on August 24. An attorney was not listed in court records for the Watts.
Town officials said they would provide an update Thursday at 10:30 a.m. local time. To date officials have not listed the motive of the family's killing or the manner in which they were murdered allegedly at the hands of the 'loving' husband and father….
Of note, public records show that Watts does not have any previous criminal record except for traffic offenses.
Missing Persons -Shanann Watts 34 years old, and her two daughters that are 3 and 4 years old are missing as well. Shanann is also 15 weeks pregnant. If you have any information regarding this case, Please contact Det. Dave Baumhover at 720-652-4222 or dbaumhover@frederickco.gov pic.twitter.com/HVtNLCsBTW

— ?Alexandria? (@iRockCrowns) August 14, 2018
Breaking: more police just showed up with evidence bags and three just went into the home. Jace Larson has confirmed that Chris Watts has been detained, confessed and said where the bodies of his wife and two children are. pic.twitter.com/MH9n3UVvSs

— Jaclyn Allen (@jaclynreporting) August 16, 2018
Right now – truck with evidence markers being towed outside of missing mom's home in @TownofFrederick pic.twitter.com/1FQK7ikCyS

— Matt Mauro (@mattmauronews) August 16, 2018