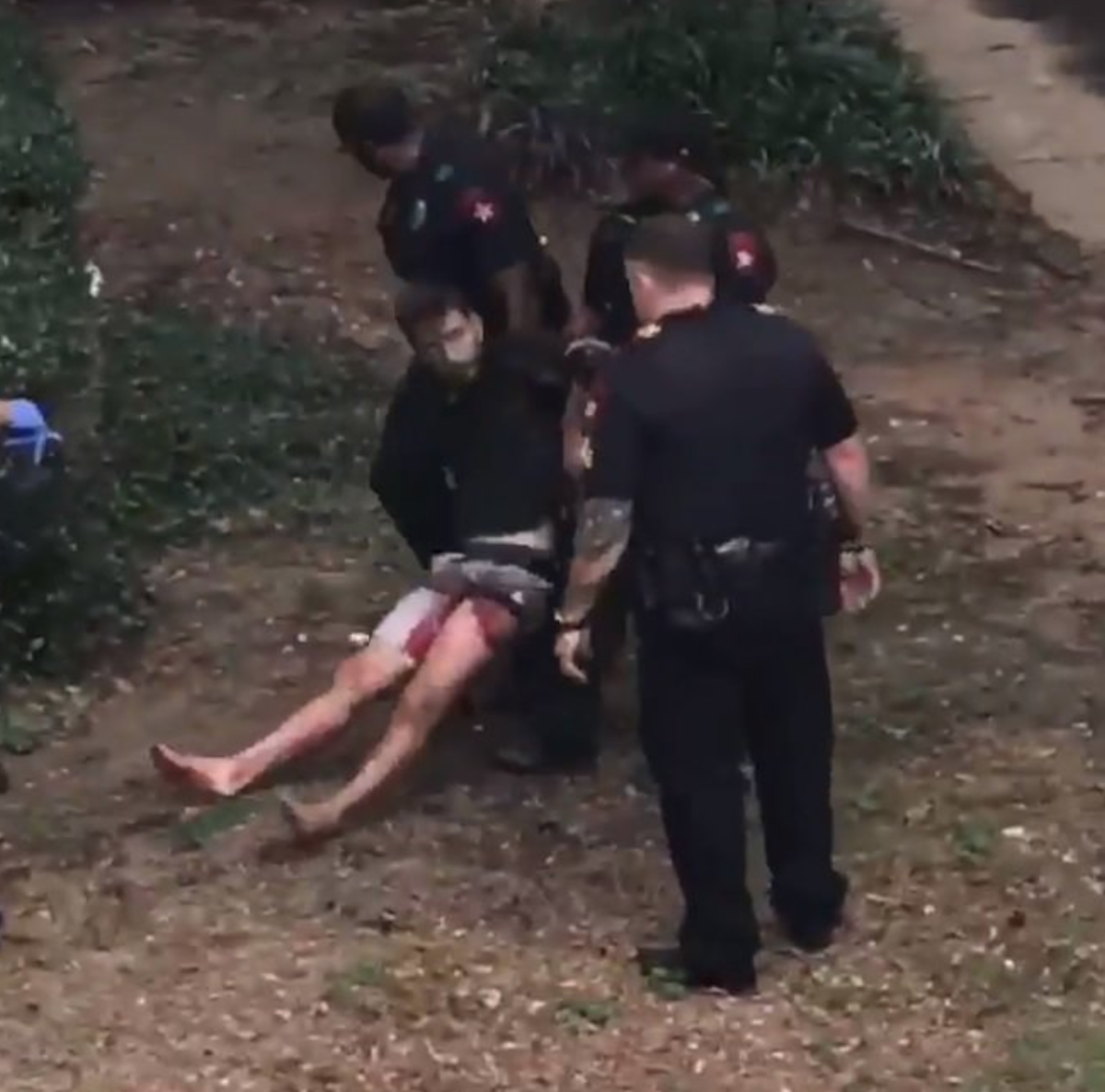 Why? Lewisville, Texas father – Oak Forrest Apartments resident shot in the leg after fatally stabbing one year old toddler son, Ashton Ness. 
Texas authorities have told of a man being shot in the leg after a witness spotted him beating and stabbing his 16-month-old son in an apartment building courtyard.
Come Tuesday, authorities revealed the father as being 28 year old Lewisville man, Blair Ness.
Austin Andrew, the man was shot Sunday afternoon at the Oak Forrest Apartments in Lewisville by a neighbor who grabbed a firearm and took aim to prevent further injuries to the child, who later died. 
The Dallas News reported The Tarrant County medical examiner identifying the child Monday as 1-year-old Ashton Ness. A few hours later, the child's name was removed from the medical examiner's website.
Blair Ness was arrested by responding officers. The Good Samaritan who fired the shot that stopped the attack will not face criminal charges, Capt. Jesse Hunter said in a news release.
Police records indicated no prior incidents at the apartment or previous reports involving Child Protective Services, Hunter said.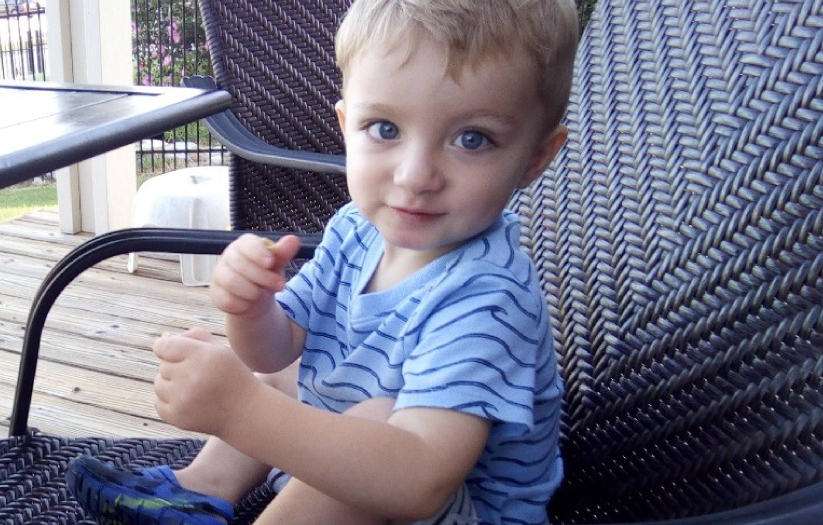 Oak Forrest Apartments resident witness stabbing:
Edward Carranza, who lives at the apartment complex with his wife, Ludi, told the nypost that he was taking a nap when he heard several people screaming. He initially ignored the commotion until he heard three or four gunshots and went outside, he said. Carranza saw the man holding the child and standing in a 'big pool of blood.'
'He had an evil look,' Carranza told via the nypost. 'The look that he had in his eyes was not a normal look.'
Carranza said the man was screaming repeatedly in the courtyard to get people to come outside. He then tossed the child onto the concrete before stabbing him multiple times with knives and a pair of scissors. That prompted one resident in the building to throw a recycling bin at the man in a failed effort to get him to stop. Another neighbor then went inside his apartment to grab a gun and opened fire on the man.
'He was trying to get people to come toward him,' Carranza reiterated. 'He was screaming, 'Come on, come out here' again and again to try to get people to come see what he was doing.'
But it gets grimmer.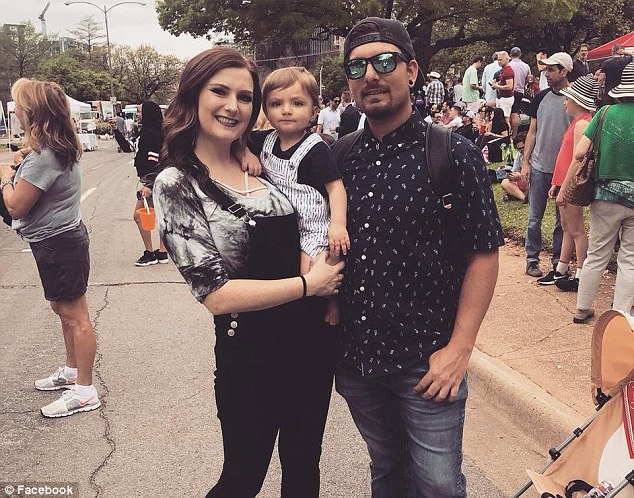 BREAKING: Lewisville Police have arrested and booked Blair Ness into the Lewisville Jail on a charge of capital murder with bond set at $1.5 million. pic.twitter.com/ZExyEMjgCs

— Allison Harris (@AllisonFox4News) August 21, 2018
Ashton Ness Lewisville toddler stabbing, 'Jesus is coming!'
Another witness told cops that the father was yelling 'Jesus is coming,' according to the Dallas Morning News. Hunter, who witnessed the father wailing told the newspaper that the incident was 'probably the worst' he's seen in his 20-year law enforcement career.
WhileOak Forest Apartments resident, James Ellis told via dfw.cbslocal, 'He came down the steps right here and he had the baby in his arms and as he got 10 to 15 yards down he slammed him to the concrete,'
'Like some kind of trash or something,' offered Ellis's girlfriend, Jolyn Zapatos who also witnessed the shocking incident. 'Kneeled down, grabbed his knife, small knife, and started stabbing the little boy.'
'I still can't get the picture of the baby just laying there,' reiterated Ellis. 'It's crazy. It's like man you don't picture this happening right here in your neighborhood.'
The attack occurred while the toddler's mother, Alex Murphy was at work. The woman has since been interviewed by police.
The boy's father was expected to be booked into a jail in Lewisville late Sunday, but the charges he faces aren't immediately clear as investigators await toxicology results.
Another resident at the apartment complex said she heard gunshots while walking her dog late Sunday.
'Some of my neighbors told me to get down,' resident Mary Phillips, 77, told the Morning News. 'My lease is up in March. If I live that long, I'll move.'
Another woman at the complex said she regularly saw the toddler's father spending time on his balcony and had no reason to believe he was capable of such an attack. Or was he?
'He was pretty normal,' told Ciera Mills, 26. 'For this to happen is unbelievable.'
To date authorities have yet to say what motivated the father fatally stabbing his infant baby son.