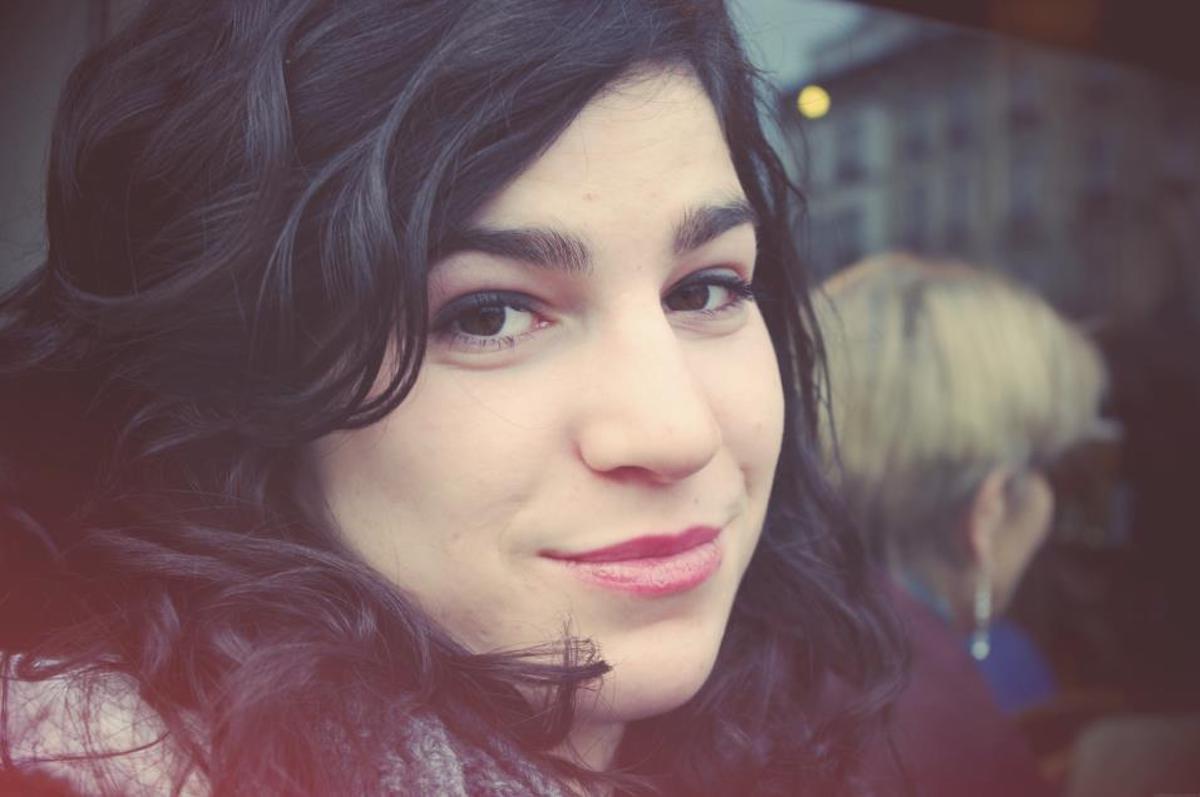 Marie Laguerre French woman assaulted in Paris after the victim of sexual harassment challenged her assailant. National soul searching follows. 
A French woman has been filmed being punched in the face following her confronting a male streetwalker moments earlier wolf whistling at her outside a packed Paris cafe
Identified as the victim of sexual harassment which took place last week along Paris' 19th arrondissement, Tuesday, July 24, was 22 year old local woman, Marie Laguerre.
The assault which occurred in broad daylight nearby Buttes-Chaumont Park, at around 6.45pm led to an outpouring of national anger and soul searching following the attack going viral on social media.
Footage showed (see below) Marie, an architecture student strolling home in the early evening before an unidentified bearded white man 'made dirty noises, commented and whistled' alluding to sexual connotations. 
Marie responded by saying 'Shut up!' while noting later, 'I didn't even think he had even heard me'.
But he did hear her and set off a violent reaction.
The un-identified man is then seen grabbing an ashtray from a café table and throwing it at an increasingly irritated Marie, who shouted more insults.
@prefpolice Hope this helps you with the assault against Marie Laguerre. pic.twitter.com/8JbhREEkYJ

— Anthony Castelluci (@ACastelluci) July 30, 2018
Marie Laguerre, 'I was in a state of shock, I felt hatred'.
Told Marie via French media following the attack, 'I was in a state of shock, I felt hatred,'
'I refused to be demeaned, it was humiliating.' 
'I refused to look down, I looked him right in the eyes, I was not going to apologize.'
It was then that the man slapped her around the face, leaving her with swelling around the cheek bones.
'I was in pain, but it happened in a few seconds so I did not realize it right away,' told the assaulted woman.
Of disconcert, perhaps out of shock, surprise, resignation or even passive acceptance of, customers at the cafe did very little except for stand up and look shocked.
Some men, including one who looks like a waiter, grab chairs but nothing is done to keep the assailant away from Marie. 
Despite this, Marie said: 'To all those who say that the witnesses did not react well enough – everything happened very quickly and they did not have time to understand the situation.
'The attacker was dangerous. After the attack, I came back and the witnesses were very supportive, please don't lynch them.'
"I'm not comfortable walking outside," Marie told franceinfo. 'It remains a trauma, I certainly do not feel safe.'
Adding, 'I have already been sexually assaulted, but this is the first time I've been hit in the street.'
The attack has since triggered a national debate about the way women are treated on the streets of France. 
Reflected Marie, 'The problem is the systematic insecurity that women suffer as a result of men. Some men think that the street belongs to them and that we have no business being there.' 
While telling the Le Parisian, 'I did not realize the seriousness of the aggression, but I decided to talk about it not to remain silent, to denounce the kind of things that happen to all women,'
'It happens every day, the women talk about it, as long as the phenomenon continues, we can never talk about it enough'. 
Posted Marie on Facebook, 'This is not the only incident. Harassment is everyday. To those men who think anything goes in the street, who allow themselves to humiliate us and who can not stand being offended, it is unacceptable. 
'It is time for this kind of behavior to STOP. #AllWomenTogether.'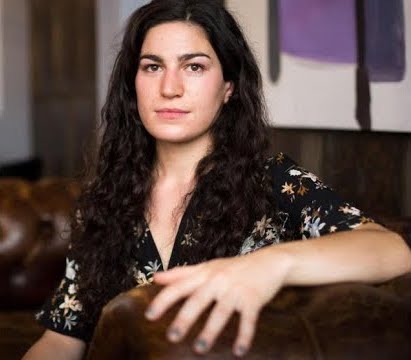 Marie Laguerre sexual harassment: '….outraged but unfortunately not surprised by what had happened.'
Prosecutors have launched an inquiry into 'violence and sexual harassment,' as police try and find the attacker.
French Equalities Minister Marlene Schiappa said she was 'outraged but unfortunately not surprised' by what had happened.
Pointing to new legislation that will see sexist men fined, Schiappa said: 'The political response must be strong.'
A new government bill will outlaw 'annoying, following, and threatening a woman,' and the first fines are likely to be introduced this autumn. 
To date, Marie's attacker has not been found.
She was showing her legs, so she probably asked for it… Incidentally @BBCNews this is not 'harassment' – it's assault. #MarieLaguerre #MeToo #EnoughIsEnough – France shocked by video of woman being slapped by harasser https://t.co/pTmaM4ff6b

— Miki Clem Fandango Henderson (@MikiB007) July 30, 2018
That video of Marie Laguerre getting hit is horrible! Why do some men think women should take their revolting "cat-calls" as compliments??? Shut your mouth you creep

— Molly Semple (@mollyLsemple) July 30, 2018
I'm shocked at their shock. A country where one woman in eight has been raped at least once in her life #France #BalanceTonPorc #MarieLaguerre https://t.co/CvVXIiqmpB

— Constantin Marian Brosteanu (@cmbrosteanu) July 30, 2018