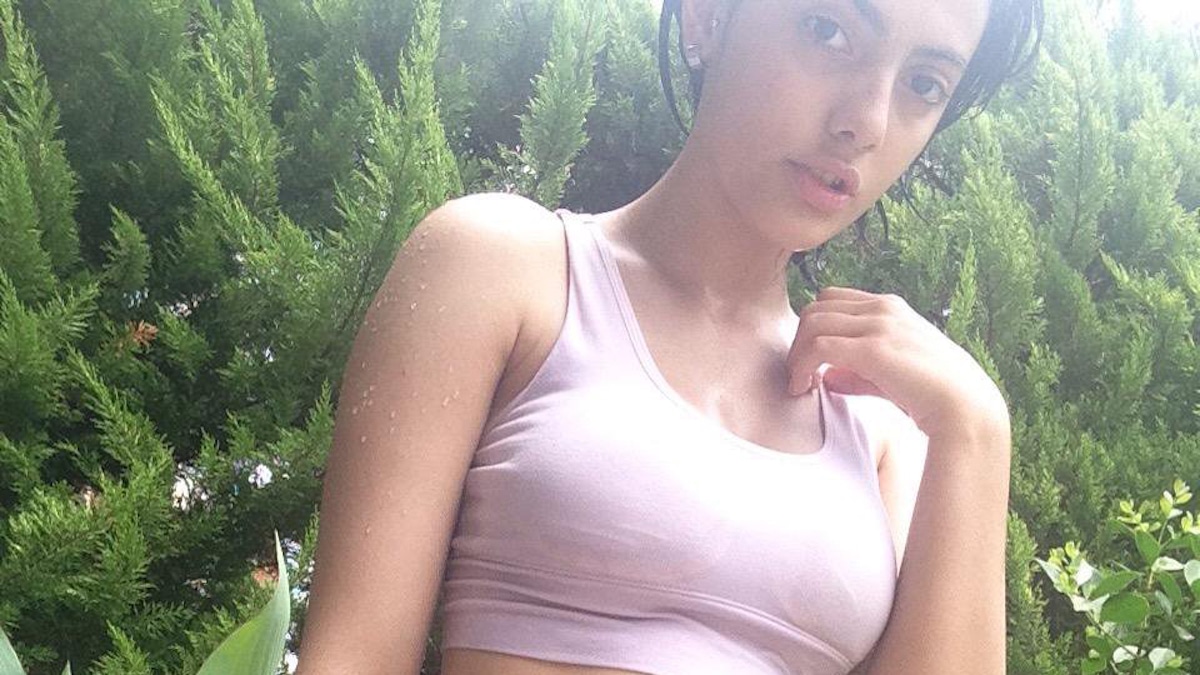 Maedeh Hojabri dancing: Iranian teen's girl arrest leads to debate furore over the politicization of the female form, moral norms, sexualization of females and the jockeying of foreign cultures for political ends.
Disconcert has come to the fore following the arrest of an 18 year old teen girl in Iran after she shared video of herself dancing.
Her crime? Dancing without the traditional hijab ascribed to women by authorities.
Furore erupted after 18 year old teen girl Maedeh Hojabri shared posts of herself to her more than 51K followers on Instagram dancing to Iranian and Western music, along with selfies and snaps with her friends and family.
Perhaps not ironically the woman's arrest led to social media accounts ballooning, with one non verified Instagram account reaching 70K followers on Monday.
A previous account, since suspended according to the UK's guardian was said to have had more than 600,000 followers.
Little is known about Hojabri's personal life, or which city in Iran she is from, but since her arrest her videos have been shared by hundreds of people, giving her a reach beyond her account.
Come Friday, Maedeh was taken to task when Iranian state TV broadcast segments of the girl 'breaking moral norms'. Responding to authorities overtures that she was morally bankrupt and inciting uprising, Hojabri insisted it hadn't been her intention to defy state accords but merely to gain more followers.
The edict follows Iranian government having strict rules governing women's clothing and dancing with members of the opposite sex in public is banned, except in front of immediate family members.
Following Hojabri's 'confession', commentators on social media wondered whether the teen's assertion had been made under duress.
State media reported Hojabri being sentenced to house arrest. The length of her detention remained unknown.
Maedeh Hojabri arrest leads to social media revolt:
Local media outlet, Shabooneh reported Hojabri and three other individuals being detained on similar charges in recent weeks before being released on bail.
Leading up to her arrest, Hojabri had posted around 300 videos on her account, many of which showed her dancing in both Iranian and Western styles without wearing the obligatory hijab. 
In the wake of Maedeh Hojabri's arrest, many Iranian women have been posting their own videos of themselves dancing in support of the teenager, using hashtags such as #dancetofreedom and #dancing_isn't_a_crime
Others protested by removing their headscarves in public, prompting a crackdown by the authorities. Separately, the government has also blocked some messaging applications like Telegram, while the judiciary is reportedly mulling restrictions of Instagram – steps condemned by human rights groups.
It's frightening to remember that crap like this still happens in this day and age. To be arrested for something as natural as dancing is a ludicrous attack on human rights. #FreeMaedeh https://t.co/sxRTDTyDQW

— Miss Pettigrew (@Miss_Pettigrew) July 10, 2018
This Iranian woman #MaedehHojabri was arrested for dancing in her own home.. have their modesty laws gone too far?#FreeMaedeh#Iran?? #DancingIsNotACrime pic.twitter.com/kqjLP4n1CH

— S.A.Baloch (@asmaaan208) July 9, 2018
Maedeh Hojabri arrest: The dilemma of appropriating foreign cultures within Islamic mores.
While support for Hojabri remains vocal, a cursory regard on social media confirmed bias and antipathy towards the teen girl who dared flaunt her sexuality.
Posted one commentator, 'Way to go ! Arrest this filthy girl , she's spreading sin everywhere!'
While another posted, 'My question : Who got down there to do her tattoos?!!'
Of note, Elham Kadkhodaee, a commentator and a doctor of philosophy graduate at the University of Tehran, stressed that materials posted on social media are 'obviously part of the public sphere', and that 'any sovereign state would be expected to enforce its law in that sphere'.
She said there are several factors to consider over the controversy of Hojbari's videos and the debate on the use of social media in a country like Iran.
It is 'important' to point out that Iran has its own culture, tradition and norms that are 'different' from other countries, she told Al Jazeera.
Adding, 'We should embrace the reality that different countries have different approaches to social and cultural issues'. 
Women in #Iran dance in the street, defying the rules and risking arrest by Islamic morality police.#DancingIsNotACrime #FreeMaedeh #FreeIran pic.twitter.com/XtGho1aVd4

— Ashraf Sherjan (@ASJBaloch) July 9, 2018
Ordinary Iranian women caught in the crossfire: 
Negar Mortazavi, an Iranian-American journalist and commentator took on a decidedly different tact, arguing the arrest and detention of Hojabri, and the state's mandate of compulsory headscarf use, becoming a 'very politicized issue'. 
'It's the very visible portrayal of the powers of the Islamic Republic,' Mortazavi told Al Jazeera.
Adding, 'But the political opposition is also using this as a tool basically to show resistance to the political system.'
Mortazavi stressed in the middle of the 'crossfire', were ordinary women, who sought to  live their own lives and make their own choices 'without caring for the political' aspects of the issue.
Mortazavi noted there being many people from both sides of the spectrum 'angered' by the government's restrictions.
هر جای دنیا بگویی که دختران ۱۷ و ۱۸ ساله را بخاطر رقص، شادی و زیبایی‌شان به جرم اشاعه فحشا بازداشت و زندانی کردند و در مقابل متجاوزان به کودکان و … آزاد هستند، می‌خندند! چون برای‌شان باور پذیر نیست!#مائده_هژبری #رقص#آزادی pic.twitter.com/skkYw0gVGt

— Hossein Ronaghi (@HosseinRonaghi) July 7, 2018
Also joining the fray was Iranian blogger and freedom of speech activist Hossein Ronaghi (see above) who re-posted one of Ms Hojabri's videos on Twitter.
Captioning the video, the activist wrote: 'If you tell people anywhere in the world that girls aged 17 and 18 are arrested because of their beauty, the joy of dance and accused of the crime of prostitution, and predators of children are free, they will laugh! Because it is not possible to believe it!'
Iranian police have said they plan to shut down similar accounts on Instagram, and the judiciary is considering blocking access to the site.
Iran has already blocked access to many social media sites, including Facebook, Twitter, YouTube and the Telegram messaging app. Millions of Iranians continue to use the sites through proxies and VPNs.
Iran's judiciary and security forces are dominated by hard-liners who launch periodic crackdowns on behavior deemed un-Islamic. 
The latest arrests came amid a series of protests against the government's handling of the economy.
In 2014, authorities sentenced six young men and women to suspended sentences of one year imprisonment and 91 lashes after they appeared in a video dancing to Pharrell Williams' song 'Happy.'
Iranians arrested dancing to Happy released. What next?
#Iranian teen arrested over Instagram #dance videos – Maedeh Hojabri, 19, posted around 300 videos on her Instagram account.

The Iranian police plan to shut down similar accounts, and the judiciary is considering blocking access to Instagram.#Iran?? #FreeMaedeh #FreeIran pic.twitter.com/UbHcSxdu5a

— Ashraf Sherjan (@ASJBaloch) July 8, 2018