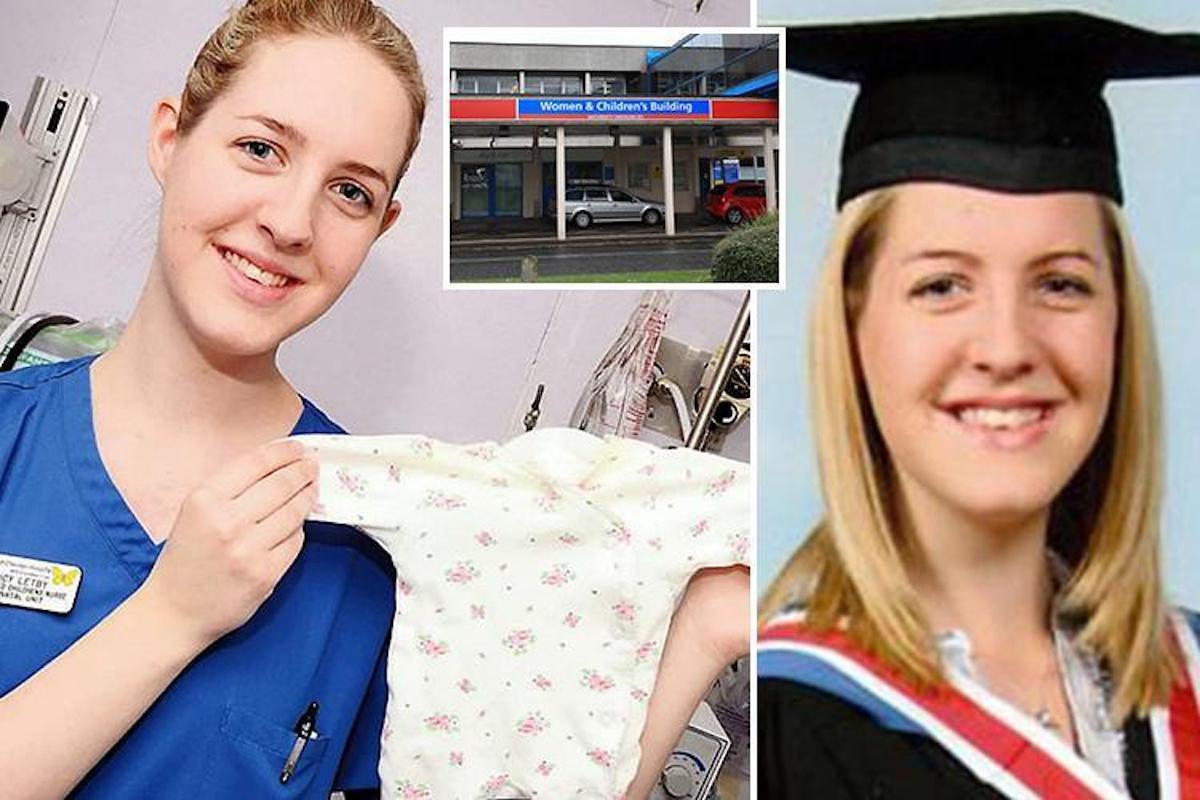 How and why? British nurse Lucy Letby arrested after allegedly killing eight babies while attempting to kill another six at a neonatal unit at Countess of Chester Hospital. 
A UK nurse has been arrested on suspicion of allegedly murdering eight babies and attempting to kill another six at a hospital neonatal unit in northwestern England.
Arrested at her Chester home, was Lucy Letby, 28, who was charged in relation to the babies deaths at nearby Countess of Chester Hospital more than a year ago. The arrests comes a year after the hospital initiated an investigation into higher than expected number of baby deaths. 
Following her arrest, police began extensive investigation at the woman's home. 
Letby's arrest led to co workers expressing disbelief, with colleagues saying they regarded the nurse as a champion of the children she cared for.
Told Jordan Sands, via The Times of London, 'She was quite awkward and geeky but seemed like a kindhearted person.'
While another called Letby 'an amazing person.'
Define amazing?
Letby's arrest followed the healthcare worker being instrumental behind a fund-raising campaign to build a new £3 million baby unit at the hospital.
'I hope the new unit will provide a greater degree of privacy and space,' the much admired nurse told The Chester & District Standard in supporting the campaign.
The woman's arrest follows Letby graduating with a BSc Honours in child nursing in 2011 before gaining employment at Chester Hospital.
A regard of the woman's Facebook wall revealed, Letby being a member of 14 groups relating to helping sick children, including: 'Save special care baby units. They need us. One day u might need them.'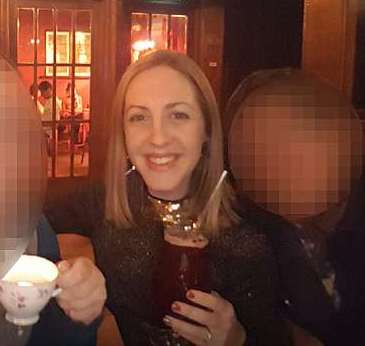 Countess of Chester Hospital initiates investigation following unexplained death jump:
The UK's Sun reported the investigation beginning after a higher than expected mortality rate was observed in the hospital unit caring for premature babies and infants needing special care.
Medics launched an internal inquiry after finding the premature babies had collapsed with heart and lung failure but were unusually impossible to resuscitate.
Seeking to discount for reasons which couldn't be explained, the hospital asked police to 'rule out unnatural causes of death.'
The investigation initially focused on the deaths of eight babies before morphing into that of 17 babies dying along with 15 instances of 'non-fatal collapses' at the unit between March 2015 and July 2016.
A 'nonfatal collapse' is when an infant's health severely declines but it survives.
A subsequent internal review revealed investigators unable to find a reason for the rise in baby deaths.
It identified significant gaps in medical and nursing rotas, insufficient senior doctor cover, poor decision making and a reluctance by some staff to seek advice from colleagues.
It made 24 recommendations to improve care – including the need to review each unexpected neo-natal death in the relevant period, strengthen the response to neo-natal death and to appoint two additional consultants.
It wasn't until this week that investigators found a consistent causation and making an arrest.
Cheshire Constabulary: 'There are a number of bereaved families seeking answers as to what happened to their children'.
Cheshire Constabulary released a statement saying officers had arrested a female health care professional, Tuesday morning, on suspicion of murder and attempted murder. It wasn't until a day later the woman's identity was made public.
During a press conference, Detective Inspector Paul Hughes said the arrest was a 'significant step forward' in a 'highly complex and very sensitive investigation.'
Adding, 'We are doing everything we possibly can to try to establish in detail what has led to these baby deaths and collapses'.
The case involves parents from Cheshire and the north Wales area.
Reiterated Detective Hughes, 'At the heart of this, there are a number of bereaved families seeking answers as to what happened to their children'.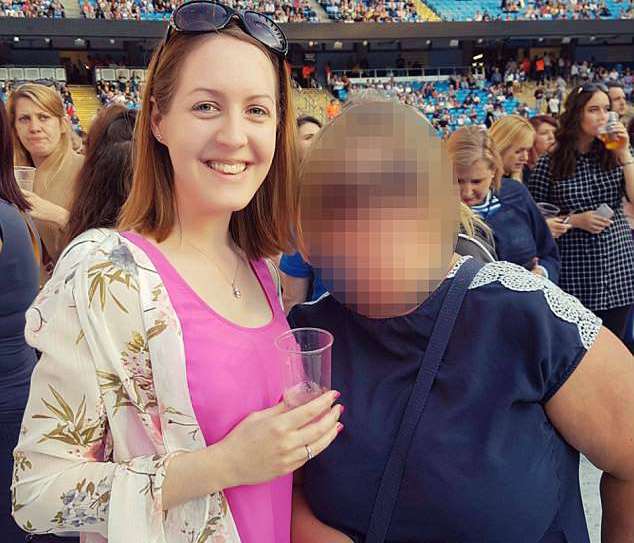 Lucy Letby motivation and abuse of authority and trust: 
Following the spike in deaths, the hospital stopped delivering babies before 32 weeks of pregnancy, transferring the expectant mothers to other hospitals.
Before police were called in, a review by the Royal College of Pediatrics and Child Health found staffing gaps at the hospital for high-dependency and some intensive care patients but no definitive explanation for the baby deaths.
Hospital medical director Ian Harvey said 'asking the police to look into this was not something we did lightly, but we need to do everything we can to understand what has happened here and get the answers we and the families so desperately want.'
Yet to be necessarily understood is what led to the well regarded nurse plotting the demise of the children in her care and her ultimate betrayal of those infants along with that of parents who were right to believe that Lucy Letby at all times had the children's well being in mind. Even more distressing is how the nurse was able to carry on unabated for well over a year amid hospital lapses Letby took advantage of.
Countess of Chester Hospital cares for some 400 infants in its neonatal unit annually.
Latest News Chester Hospital baby deaths: Nurse Lucy Letby arrested https://t.co/o5l9UJ5HkW pic.twitter.com/C9SWxFo4Fi

— Jackie Paige (@fashion_4_me) July 4, 2018