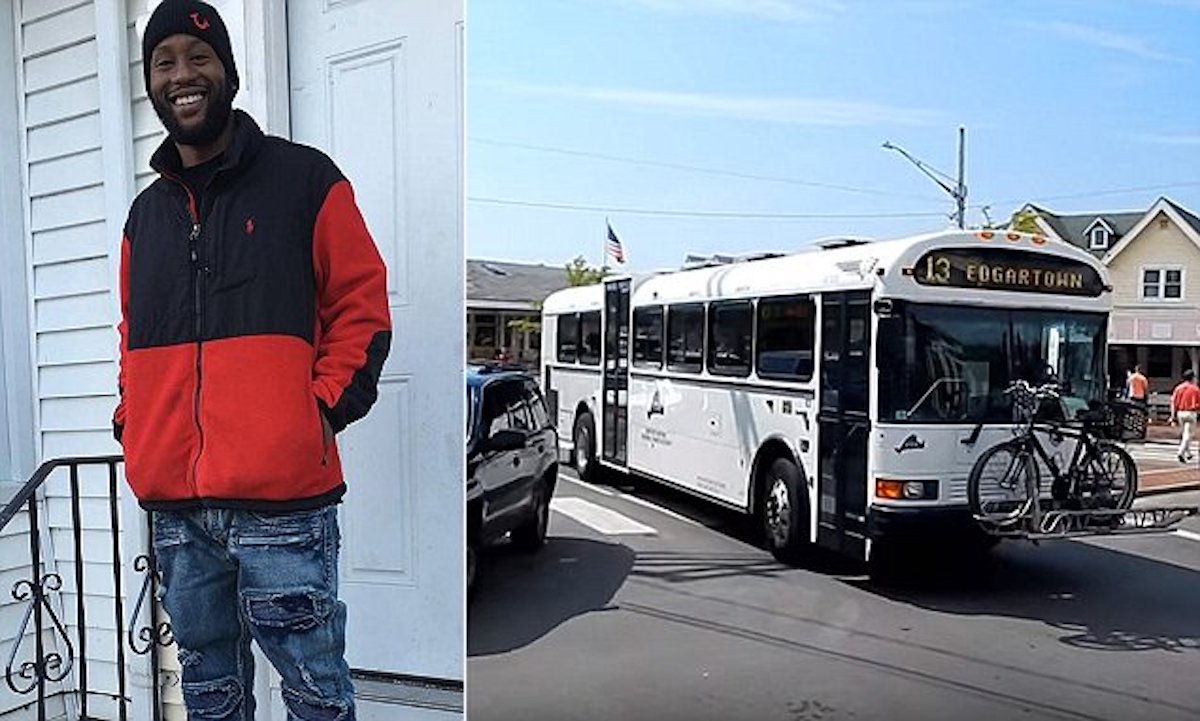 Martha's Vineyard bus driver fired after refusing to pick up black passenger, Kevin Brooks. Dissed passenger confronts bus driver demanding explanation. 
A Massachusetts bus driver has been fired after telling a would be customer that he wasn't being picked up on account of him being black.
The incident which happened earlier this week on upscale island holiday destination, Martha's Vineyard according to the local Transit Authority was caught on video.
Transit officials say the bus was traveling from Edgartown to Oak Bluffs when the driver passed the person. The bus was at capacity, but officials say the driver had failed to switch on the marquee indicating it was full.
The man, identified as local barber, Kevin Brooks, who rode the bus to work daily took an Uber to Oak Bluffs, where he caught up with the bus and questioned the driver about why he was passed by.
At first, the driver said the bus was full. But when pressed, the driver said, 'it's because you are black.'
Told Brooks via the mvtimes, 'I am from the south. If I feel racism I deal with it. For the first time in my life I had to swallow it. I've never felt more disrespected or belittled in my life. I had trouble sleeping that night.'
In a released statement, the transit authority said it had 'zero tolerance' for that type of behavior.
While insisting he never sought to take someone's job or livelihood away, Brooks said he will always stand up for himself and what is right.
'Maybe he was having a bad day and the wrong thing came out of his mouth,' Brooks said adding he doesn't believe the driver is a racist. 'I'm not about any drama at all. I just want to provide for my family. I'm not here for a political debate.'
Brooks has since asked the Massachusetts Commission Against Discrimination and a civil rights lawyer to look into the matter.
Noted Brooks, 'This isn't over, I want to get this out there.'