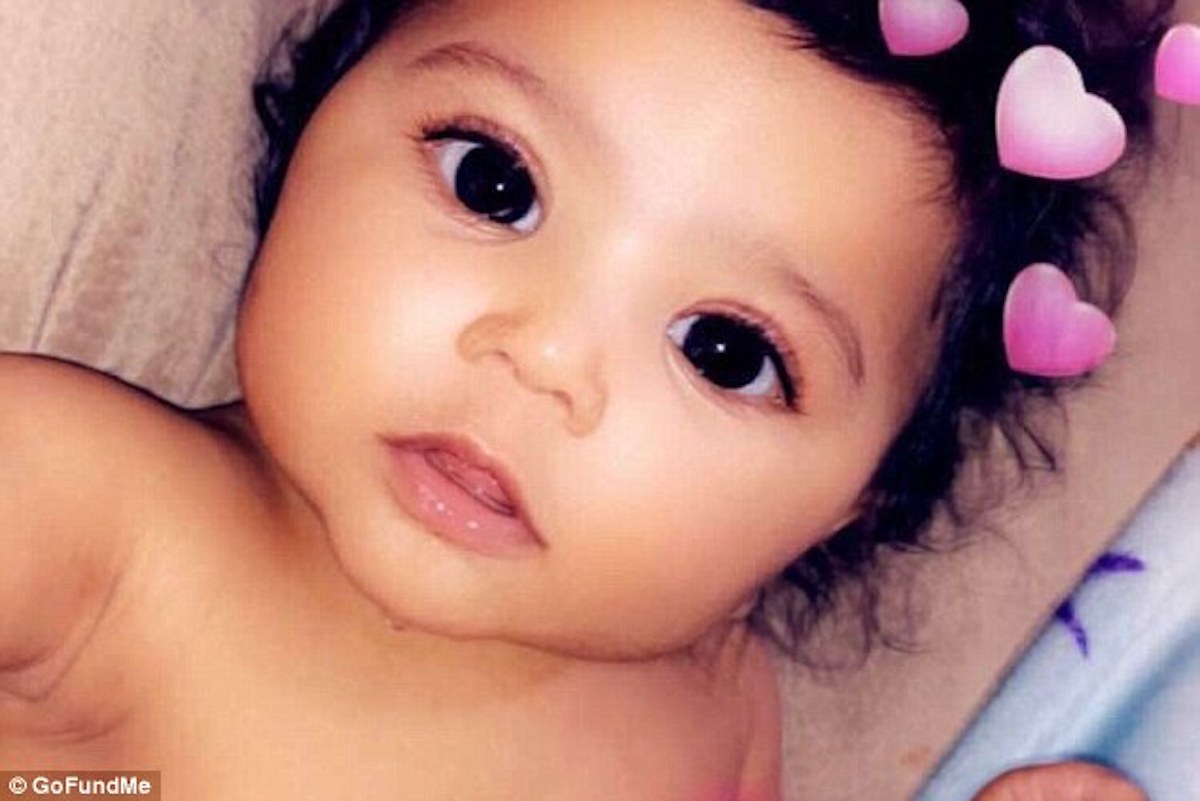 What led to Jayden Straight, a

 17 year old Des Moines, Iowa teen father beating his 

eight month old daughter, Raija Straight to death? 
A 17 year old Des Moines, Iowa teen dad has been charged with the murder of his eight month old daughter after hospital staff reported the girl having severe injuries to authorities.
Booked with murder was Jayden Straight following the teen father surrendering himself to cops.
The teen's arrest follows Jayden Straight taking his daughter, Raija Lynn Straight to the Mercy Medical Center on Friday with serious internal injuries. 
Des Moines police officers responded to the hospital around 4.25pm after receiving reports about the injured baby and suspicions of child abuse.  
In addition to the internal injuries, Raija, had traumatic injuries to the head, according to KCCI, including multiple skull fractures, a ruptured spleen, multiple broken ribs, and massive retinal hemorrhaging. She died Saturday evening. 
Raij's 17 year old father turned himself in at 2am Sunday morning. 
He was then charged with first-degree murder and child endangerment resulting in death.   
Raija was born in November 2017. Following her birth, the Des Moines Register reported Straight posting a photo of himself holding his daughter on social media.
'My lil everything [sic] Raija,' the caption read.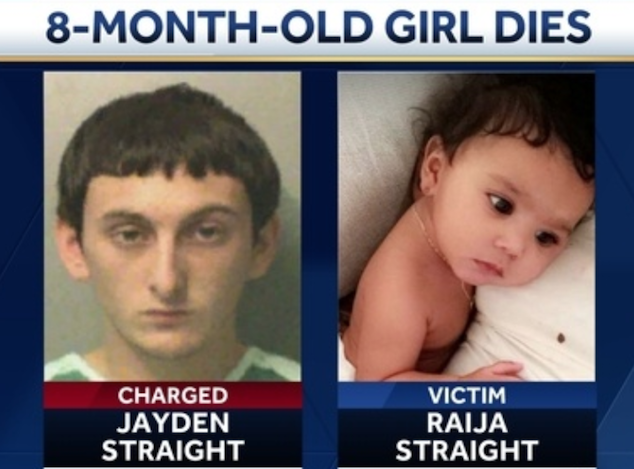 Family start 

#JusticeForRaija: 
Responding to the girl's egregious injuries, WHO TV reported Des Moines Police Department spokesperson Sgt. Paul Parizek saying child abuse incidents taking a toll on detectives.
'These are probably some of the worst that we have to investigate,' Parizek told via WHO TV. 'A lot of us  are parents. You have to put on your professional hat to work through these things, and at the end of it is when you start feeling the weight.'
Family members and friends of Raija's mother started a GoFundMe page for the baby's funeral arrangements.
According to the page, Raija had been badly beaten when she was rushed to the hospital.  
'Raija held on for as long as she could but her injuries were too severe,' the page read. 
'A young mother's entire world was stolen from her and an unbelievably precious life taken. In a perfect world, my cousin would have picked her daughter up after work and continued living with her happy, beautiful baby girl,' family members said. 
The family is also seeking justice in Raija's death, having created the hashtag, #JusticeForRaija.  
Not immediately clear is whether there had been previous incidents of child abuse and what led to the teen father harming his baby daughter.
Of note, the child's father made his first appearance in court on Sunday. He is being tried as an adult.
Jayden Straight is currently being held in the Polk County Jail in lieu of a $1.6 million bond.