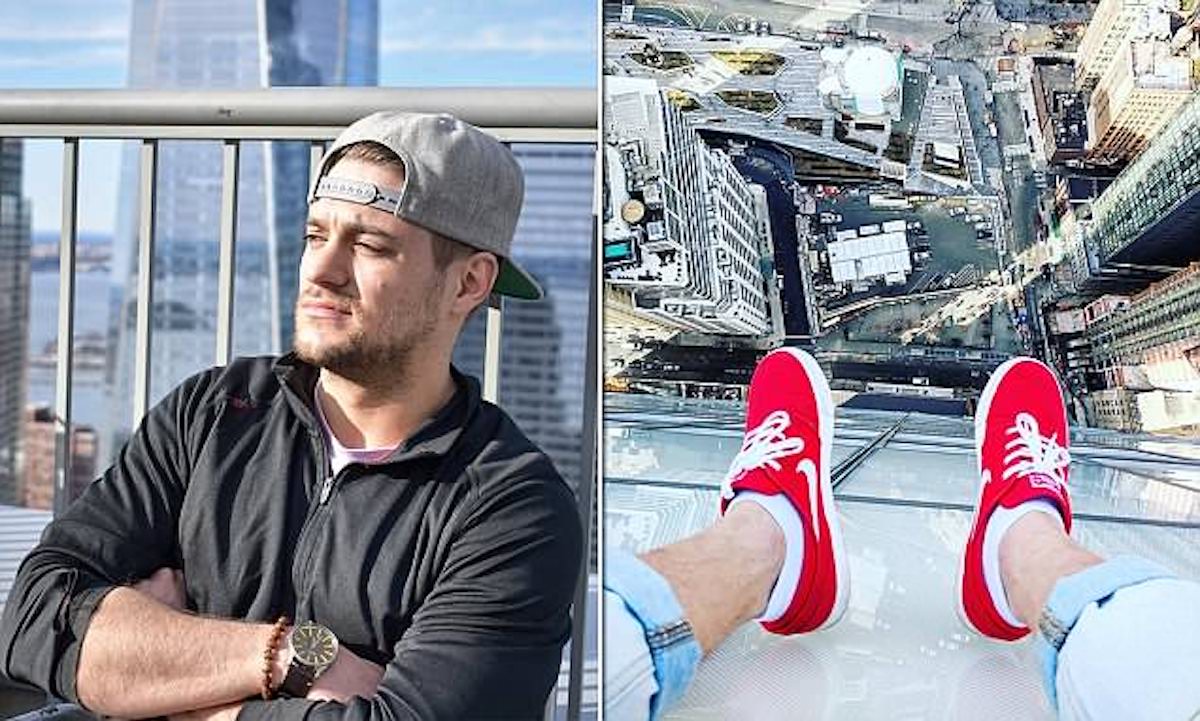 How did Jackson Coe a noted Instagram daredevil fall to his death? Body found below 6 story NYC apartment with beer bottle close to body.
A noted Instagram daredevil has been found dead behind a six story building in NYC.
The social media personality, Jackson Coe, 25 was pronounced dead at the West Village, Manhattan apartment after his body was found circa 7.50 am, Thursday morning. 
Police said body marks on Coe's body were consistent with the man having fallen from the building reported the nypost.
Of disconcert, authorities told of finding a beer bottle near Coe's body, with cops saying the Instagram personality had been drinking with friends prior to his fall the evening before.
Told a neighbor of the lifeless body on the ground, 'We just thought he was drunk.'
Coe's death follows the social media personality gaining traction for his 'daring' stunts
Back in April, the 25-year-old posted a photo of him dangling his legs over a skyscraper in Manhattan that caused a lot of worry for his mother. 
'What the hell are you doing,' his mom commented on the post, to which he quickly responded: "hahaha just on a roof.'
Other photos show Coe backflipping from various objects into water – including cliffs, boat decks and boating docks. 
The Crown Heights, Brooklyn, resident was a growth-marketing associate at Grubhub according to his linkden profile.
'We are deeply saddened by this news, and our thoughts are with Jackson's family and friends during this difficult time,' a spokesperson from the company said in a statement. 
It remained unclear how the Brooklyn resident ended up at the NYC building and who he may have been with at the time of his death.
Coe isn't the first adrenaline seeker to die in New York. In 2016, Christopher Serrano fatally fell from atop a F train. He was 25.
In early 2016, Connor Cummings plummeted to his death while trying to climb the Midtown Four Seasons Hotel where he'd been taking photos. He was just 20 years old.
To date it remains unclear how exactly Jackson Coe fell to his death. Whether accidentally, while trying to take a selfie or while inebriated? Police did not list foul play.