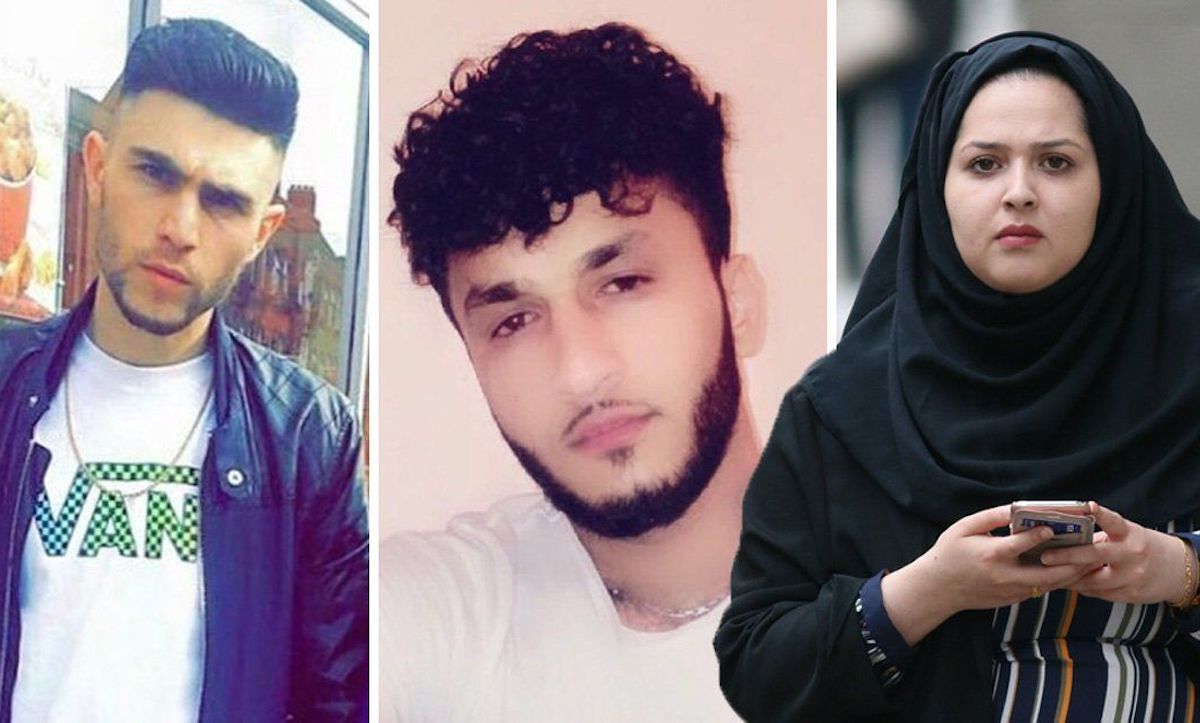 Ilford Snapchat queen Fatima Khan guilty of plotting boyfriend Khalid Safi's death and uploading video of him bleeding to death. 
A proclaimed 'Snapchat queen,' involved in the stabbing murder of her boyfriend and uploading video of the man bleeding to death on the social media app was earlier this week found guilty of manslaughter in a UK courtroom. 
Tuesday's guilty verdict follows Fatima Khan of Illford, East London, posting video of her dying 18 year old boyfriend, Khalid Safi, captioned, 'That's what happens when you f–k with me.'
The macabre sharing follows following the 21 old office worker being consumed with posting images and video on the social media app platform, with her own lawyer coining her nickname, 'the Snapchat Queen.'
Safi's death on December 1, 2016, followed Fatima plotting with Khalid Safi's love rival in allegedly taking the 'lowlife' out.
Leading up to the fatal stabbing of her boyfriend of two years, Fatima branded Khalid a 'lowlife' before recruiting 19-year-old Raza Khan, a rival for her affections, in attacking Safi outside a coffee shop in London.
On the day of Khalid's stabbing death, Fatima locked herself in the cafe bathroom to ensure the boyfriend remaining at the North Acton venue until the killer arrived.
Raza then plunged a knife into the heart of Safi, a refugee from Afghanistan who spent time in the Calais, France, 'Jungle' before settling in the UK five years ago as an asylum seeker.
During trial deliberations, the UK's Sun reported Fatima denying planning the attack and claiming that she made the 'disgusting' decision to film Safi dying along a London street because he had previously attacked her.
Fatima was cleared of murder but convicted of manslaughter after a jury of seven women and four men deliberated for 18 hours and eight minutes, in a 10 to 1 guilty of manslaughter vote. Raza is still wanted by police.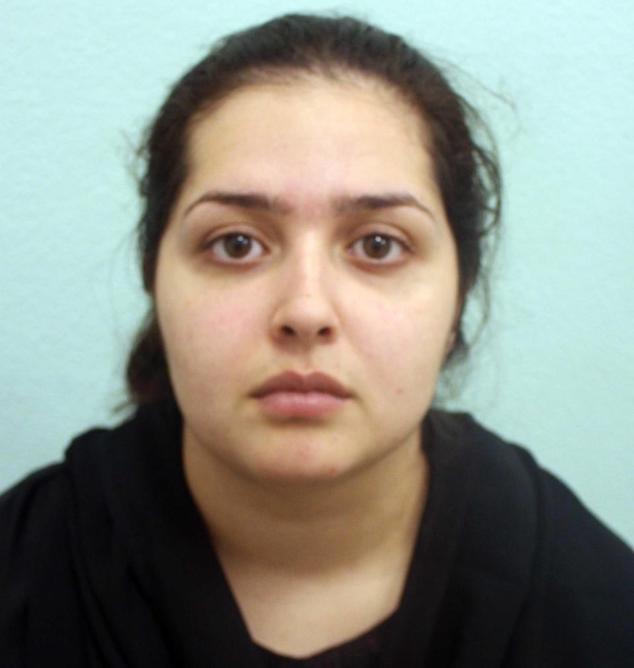 Ilford Snapchat queen Fatima Khan sets trap up:
BBC News reported Fatima going out with Raza around 2013, with a fight between the two men at the time ending with Raza stabbing Safi in the shoulder.
Prosecutor Kate Bex said the relationship between Fatima and Safi was 'clearly coming to a head' in the week before the murder. By then the woman's parents had been disapproving of her relationship with the Afghan asylum seeker. 
Safi bought her a watch as a present only for Fatima to throw the gift at him out of a window after turning up at her home.
On December 1, 2016, Fatima met up with Safi after finishing work at Vigilant Security at around 5 pm.
The pair were filmed on CCTV walking around together, at one point entering a gym before heading to a pedestrian area outside a coffee shop.
A video recorded on her phone during their journey showed Fatima calling Safi a lowlife and telling him to stop crying.
When Raza arrived at around 6:30 pm, he seemed to 'know exactly where he was going' and confronted Safi, who was armed with a screwdriver.
Twisted 'Snapchat Queen' found guilty of manslaughter after having boyfriend killed and posting a video of him bleeding to death https://t.co/UImROsmd6f pic.twitter.com/GXjg8sXtB9

— The Sun (@TheSun) July 24, 2018
Ilford Snapchat queen Fatima Khan: '

she sees more of life through her phone than with her eyes.'
CCTV cameras captured the pair fighting for around 15 seconds before Safi collapsed with a fatal stab wound to the heart.
Fatima made no efforts to help her partner either during or after the attack argued the prosecution. 
'Instead, she returned to the scene after Raza Khan had inflicted the fatal wound and videoed Khalid Safi as he lay dying in a pool of his blood on the pavement,' Bex told jurors.
Fatima was also heard calling a friend to pick her up, saying: 'Where the f–k are you? You need to hurry the f–k up. Everything's got f–ked.'
Fatima told jurors that she had asked Raza for a loan of a few hundred dollars because she was overdrawn at the bank.
She said she panicked when Raza arrived and the fight started and walked off.
Asked why she filmed Safi bleeding on the ground, the social media addict retorted, 'It is so shameful. It's disgusting. It wasn't even directed at Khalid – the message wasn't for him.'
'I was just tired of it, getting assaulted before and him punching me again. I just wrote that so that people didn't try to assault me or harass me.'
At no point did CCTV video show the woman either physically assist the afflicted man or even use her cellphone to call for assistance.
Offered Fatima's lawyer, Kerim Fuad, 'She may be Ilford's Snapchat Queen. I do not say that to make light of it, but she is another example of a youngster who seems to live her life through the prism of Snapchat,' 
Adding, 'You may think she sees more of life through her phone than with her eyes.'
Bex told jurors: 'The prosecution case is that she willingly and knowingly entered into a joint enterprise with Raza Khan to cause serious injury to Khalid Safi and that her role was essential to the success of the plan.'
'She told Raza Khan where to find Khalid Safi and she ensured that Mr. Safi was still there by the time Mr. Khan traveled to the scene.'
A $6,500 reward for information on the whereabouts of Raza Khan is being offered by the independent charity Crimestoppers.
Fatima Khan will be sentenced on 30 July.