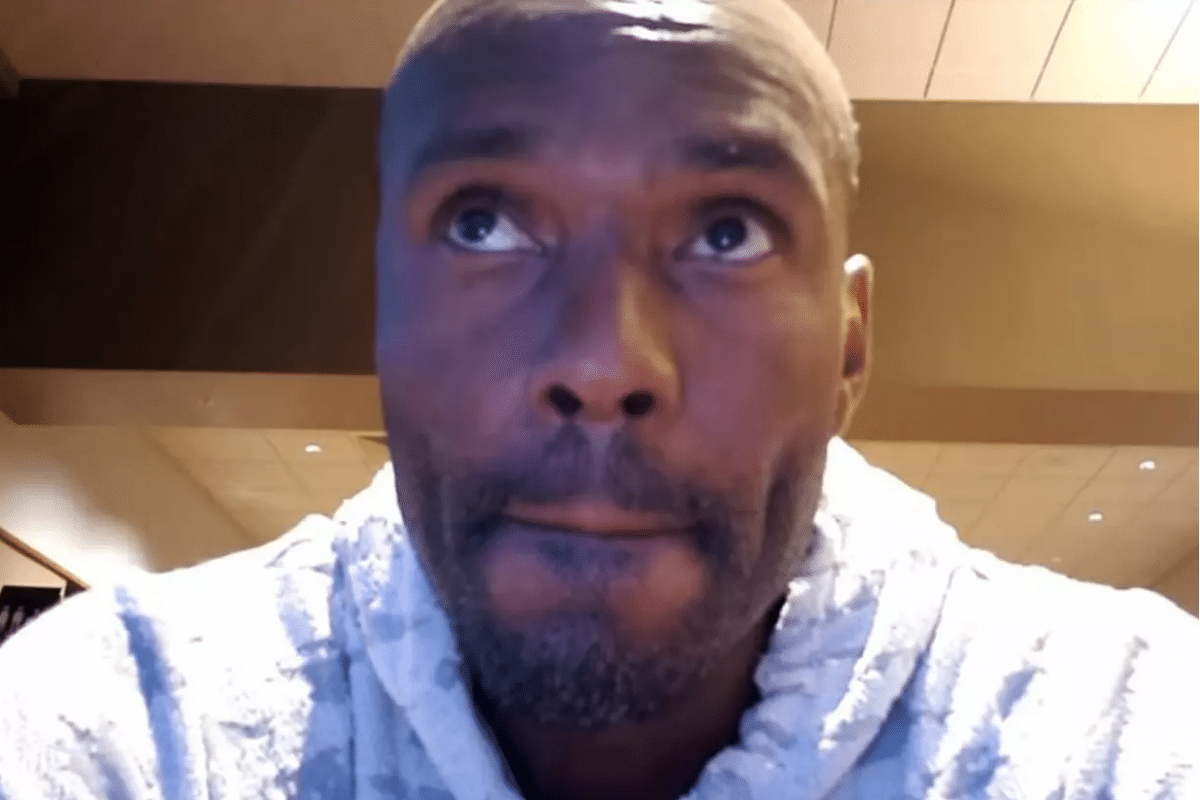 Billy Knight suicide: Former 

UCLA

 basketball player for the Bruins films 'goodbye' YouTube video weeks after sexually abusing 9 year old child. 
Former UCLA basketball player Billy Knight, 39, has died the result of suicide. The man's body was found on a Phoenix roadway early Sunday morning, hours after he had left a haunting Youtube video documenting the reasons, why his time had come.
In his video, Knight who played for the Bruins from 1997-2002, where he averaged 8.0 points and 2.2 rebounds per game, the player tells the camera, 'I am sorry lord.' 
Knight goes on to say he say that he lived 'a life of sin,'  was hearing voices and that his time was up.
The Maricopa County Medical Examiner's Office hasn't released a cause of death reported cbsnews.
Phoenix police say Knight's body was found on a roadway early Sunday morning circa 2.45am near downtown and there was no evidence of foul play.
Billy Knight suicide death: a life of pain and regret.
'This is probably my last message on Earth,' Knight said in the video posted to YouTube on Sunday. 'I just want to say that I lived a life of sin. I lied. I cheated, and I stole from many people. I was a taker. That's why my life ended up where it is now.'
Knight was a basketball operations assistant for the Northern Arizona Suns of the developmental G League in the 2016-17 season. The team is affiliated with the NBA's Phoenix Suns.
In the video, Knight said he was hearing voices in his head constantly and that he isolated himself from people who were close to him.
'Life is not a game,' he said. 'You can't play around with life. It's serious, and I wasn't honest with a lot of people, even my mom, my brother and my family members. I isolated myself from my family members. I isolated myself from my friends, and that's not something you should do.'
Knight urged people who were experiencing what he was feeling to get help.
"I'm lost in life, and I feel like there's no hope," he said. "I have no friends with me here. I have no wife, girlfriend. I have nothing, and I just feel like I can't continue on."
Northern Arizona Suns officials issued a statement Tuesday evening saying they were 'deeply saddened by the passing.'
It remained unclear how long Knight had been suffering what appears to be depression and whether he'd sought counseling and to what degree his former sports heights and fall to personal grace contributed to the ex player's sense of disarray.
UCLA's Billy Knight Allegedly Sexually Abused 9-Year-Old Girl Before Death https://t.co/tfUK7HeleJ pic.twitter.com/ZHna7Iz7Od

— Sushi Loreto (@cromosoma7) July 11, 2018
Billy Knight sexual abuse of child weeks prior:
Of disconcert, the man's suicide appears to be preempted by a recent arrest following the alleged sexual abuse of a 9 year old child at his hands in recent weeks reported tmz.
Sources told the site, Knight being arrested in Phoenix, Arizona on June 13.
Prosecutors in Maricopa County charged Knight with multiple counts of sexual conduct with a minor, sexual abuse and molestation of a child.
In court docs, obtained by TMZ Sports, prosecutors say some of the abuse took place at the victim's home — and on her mother's bed.
Had Knight been convicted, the former basketball great was looking at 50 years jail.
Knight posted his $100,000 bail and was released from custody in June — but ordered to wear an electronic monitoring device.
However, the victim's mother told cops Knight violated the terms of his release by contacting her several times and even appearing at her home.
He was due back in court in the coming weeks.
During his time with the Bruins, Knight assisted the team to the Sweet Sixteen four times.
Of note, Knight's suicide was the second of its kind for the UCLA brigade in just 24 hours.
On Saturday, former UCLA forward Tyler Honeycutt was pronounced dead at 3.45am at his Sherman Oaks residence after a police standoff, the Los Angeles Police Department confirmed in a social media statement.
Honeycutt reportedly suffered a self-inflicted gunshot wound following the altercation with police at his home.
We grieve. A lifetime of joyful times, amazing family, great basketball career, and sadly, a tragic end. We miss and love you Billy! #billyknight #family #hurting #tears #ucla #basketball pic.twitter.com/P8bLoegCcJ

— Karla Gordy Bristol (@kgordybristol) July 11, 2018