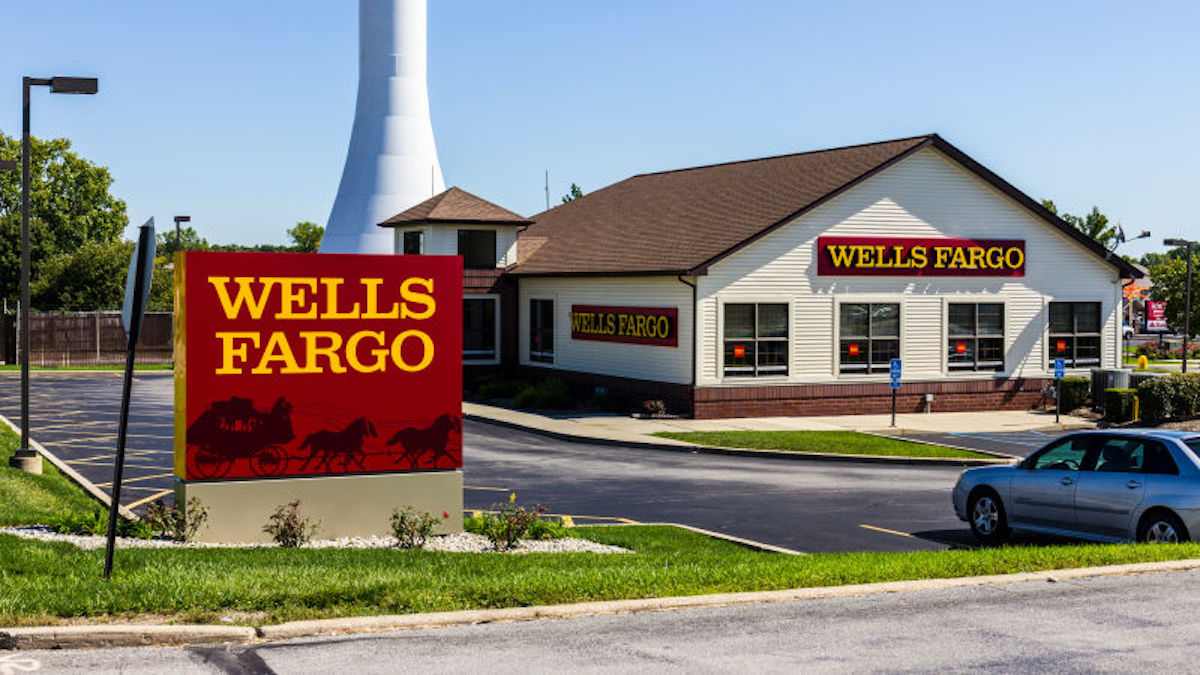 Barbara Carroll Wells Fargo black customer stonewalled trying to cash $140 check at a Ft Lauderdale branch files lawsuit citing racial discrimination. 
A 78 year old 'black' Florida woman has told of filing a lawsuit against Wells Fargo bank after a white cashier at a Fort Lauderdale local branch refused to cash her $140 check on account of what she believes was a case of racial profiling.
According to the Miami New Times, Barbara Carroll walked into a Victoria Park branch last November in what she believed to be a run of the mill cashing of her check.
But it was not to be.
Instead, a white cashier refused to honor Carroll's check, demanding how the woman attained the check and what she did to earn the money, before threatening to call police after believing the 78 year old to have committed forgery.
'I felt very embarrassed,' told Carroll. 'I can't tell you the emotions I felt.'
Carroll claims spending two and a half hours at the branch during which time she continued being stonewalled. 
'I felt belittled,' explained Carroll, noting how the teller, who was white, asked for two forms of ID and then told her there was a problem.
Offered Carroll, 'Things that we — and we being black people — things that we feel are sometimes brushed over, like, 'Oh, she was just doing her job.' It's a difference,'
Adding, 'You can sense the difference.'
After being told to have a seat in the lobby, Carroll claims a manager — who was also a white woman — came over and informed her that the police had been called and she wouldn't be getting her ID or her check back, even though the payer was able to confirm its legitimacy.
A half-hour passed, however, only for cops to not to arrive. In turn, Carroll, herself an assistant manager at another bank, called 911 herself, demanding they come to the branch and avail her.
Officers eventually showed up at the bank on North Federal Highway, checked Carroll's credentials and deemed everything valid. From there the teller was forced to cash Carroll's check.
But it didn't just end there.
Barbara Carroll black customer: 'Wells Fargo tried playing me…'
Carroll filed a complaint with Wells Fargo's corporate office to file a complaint only for the bank apparently downplaying the incident.
'It was your normal 'brush you up and make you smile," Carroll explained. 
The PhD-holder has decided to sue — filing a complaint last week accusing the bank of racial discrimination. She told the Times that she felt compelled to come forward after seeing all the stories about black people being racially profiled in recent months while doing everyday things like barbecuing in a park and swimming in a pool.
'Ultimately, we're hopeful that this isn't just about Wells Fargo, that other corporations take notice and realize that there has to be some kind of change in our culture,' said Carroll's lawyer, Yechezkel Rodal. 'That these things are not OK.'
In response to the suit, Wells Fargo spokesperson, Rosanna Fiske said the bank 'opposes discrimination of any kind as evidenced by our own non-discrimination policy, our commitment to diversity and inclusion in our work force, and our long-standing history of support for community organizations that embrace diversity.' 
Of note, Wells Fargo has declined to specifically comment on the way Barbara Carroll was treated and the customer's since filed suit.