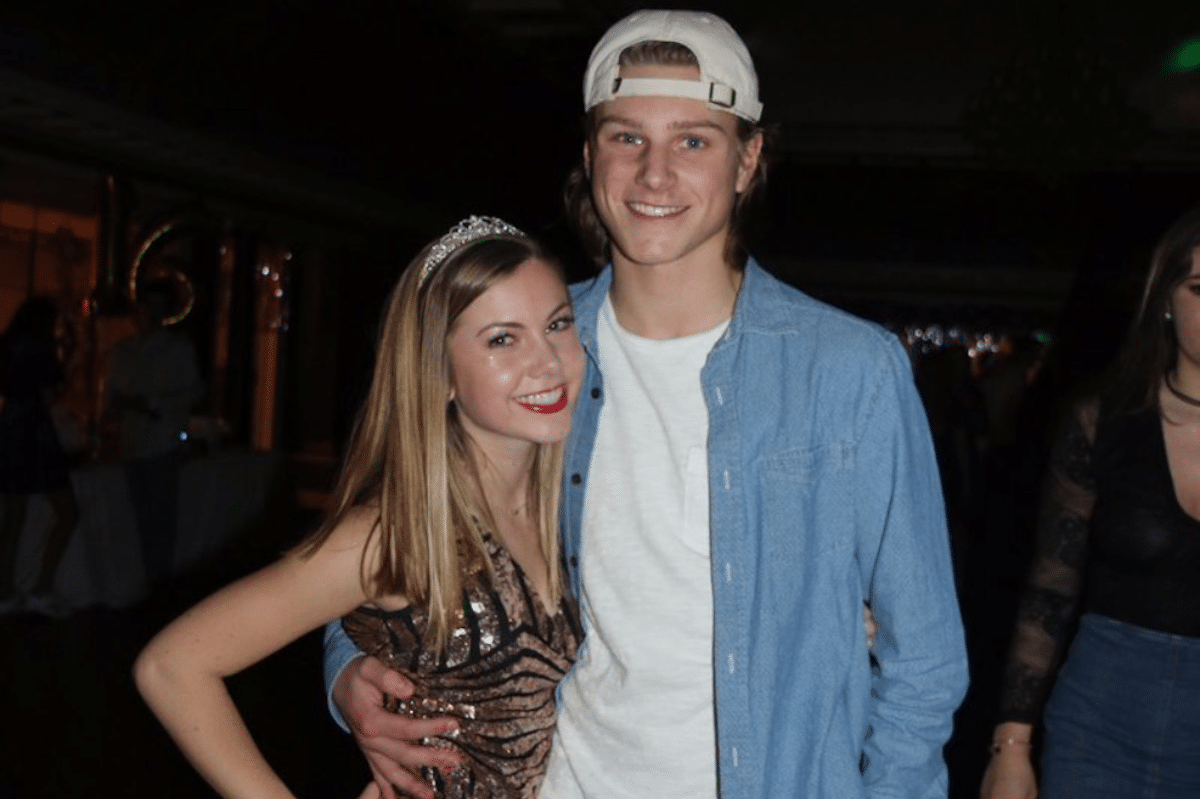 Police overkill? Archer Amorosi a Minnesota, Minnetonka High school student with mental health issues is killed by police during a stand off at the family home. 
Minnesota police have shot dead a 16 year old high school football star after the teen afflicted with mental health issues threatened his mother and locked her in the garage. 
The student's shooting death follows Archer Amorosi's mother calling 911 circa 10am Friday morning, reporting that her son was suicidal and had been threatening her with knives and a baseball bat.
Amorosi's mother told the dispatcher of having been trapped inside the family garage along with disabling the lock so she couldn't get out.
The mother also warned that her son wanted cops to shoot him.
Upon police arriving at the home in the 6400 block of Oriole Avenue, in Chanhassen, Carver County, Minnetonka, they found the teen holding a knife in one hand and what officers referred to as 'some kind of handgun,' in the other while standing in the living room.
Carver County deputies told the Star Tribune the teen ignored orders to drop the weapons and took turns aiming the gun at officers and the garage door, where his mother remained inside. 
At some point the boy's father revealed not being aware of any firearms on the property other than an air-soft pellet gun.
Waitin on the call pic.twitter.com/Xx4HaiIcFl

— archer amorosi (@archeramorosi) April 17, 2017
UPDATE: Two teens at the scene of an OIC shooting in Chanhassen confirmed the victim is Archer Amorosi, 17, a Minnetonka HS Student, a Lacrosse and Football player as well. Large police presence continues pic.twitter.com/du1DenI6j4

— E Linares (@WCCOEL) July 13, 2018
Archer Amorosi Minnesota teen shooting: Did police have other choices?
Mental health crisis services were called to the scene and police say they tried to de-escalate the situation with non-lethal force, using a Taser gun and pepper spray.
At some point, two of the officers opened fire, hitting and killing the teen. 
'Shots fired, shots fired, Ambulance code 3, suspect is down' an officer told dispatch.
It wasn't clear what incited the shooting and whether police life was in immediate danger?
Amorosi, a lacrosse and football player who was set to begin his junior year at Minnetonka High School, was declared dead at the scene.
Police say body cameras and dash camera video 'may have recorded portions of the incident,' and they will be reviewing footage. 
The entire neighborhood was closed off and surrounded by police after the incident.
It is believed that Amorosi was suicidal and wanted the police to kill him.
'I was there yesterday, Dad said that he's got some mental health issues,' an officer responded on police audio before the teen was shot. 
'Has this idea that he wants to go out like Bonnie and Clyde.'
Come Friday afternoon, more than a dozen friends of the high schooler paid their respects at the fallen teen's parents' home.   
Reed Greenwood, 16, said Amorosi was loud and energetic, and was in with a popular crowd at school.
Others described the teen as 'super fun' and 'nice'. 
While another questioned the use of lethal force, about him having mental issues, and it not appearing anyone was in immediate life threatening danger.
Reiterated the un-named teen, 'It's sad it had to end this way.'
The deputies involved in Amorosi's shooting death are on administrative leave while the death is investigated, which is standard protocol. They have yet to be identified.
Imagine calling 911 for HELP because your 16 year old son is suicidal and they show up and KILL HIM! What a fucking joke. Rest In Peace Archer Amorosi. What a tragedy. https://t.co/D2PAxh6mLS

— Monica (@pleasedontsleep) July 14, 2018
Suicide and mental illness are so real, to many suffer silently and feel alone. Always smile at the stranger next to you, you never know what they are going through. Your Story Isn't Over Yet. My heart goes out to you!

— Dr1ven (@Dr1ven_Ind) July 14, 2018
Today I lost a Brother ? I was just talking to Archer the other day and we was talking bout the good times we had during football. This day came to early ??‍♂️? Long Live Archer A 7-13-18 ?? Love you boa watch over us ??@archeramorosi pic.twitter.com/MVC9qdno6o

— Carvon T Gurley (@GurleyCarvon) July 13, 2018