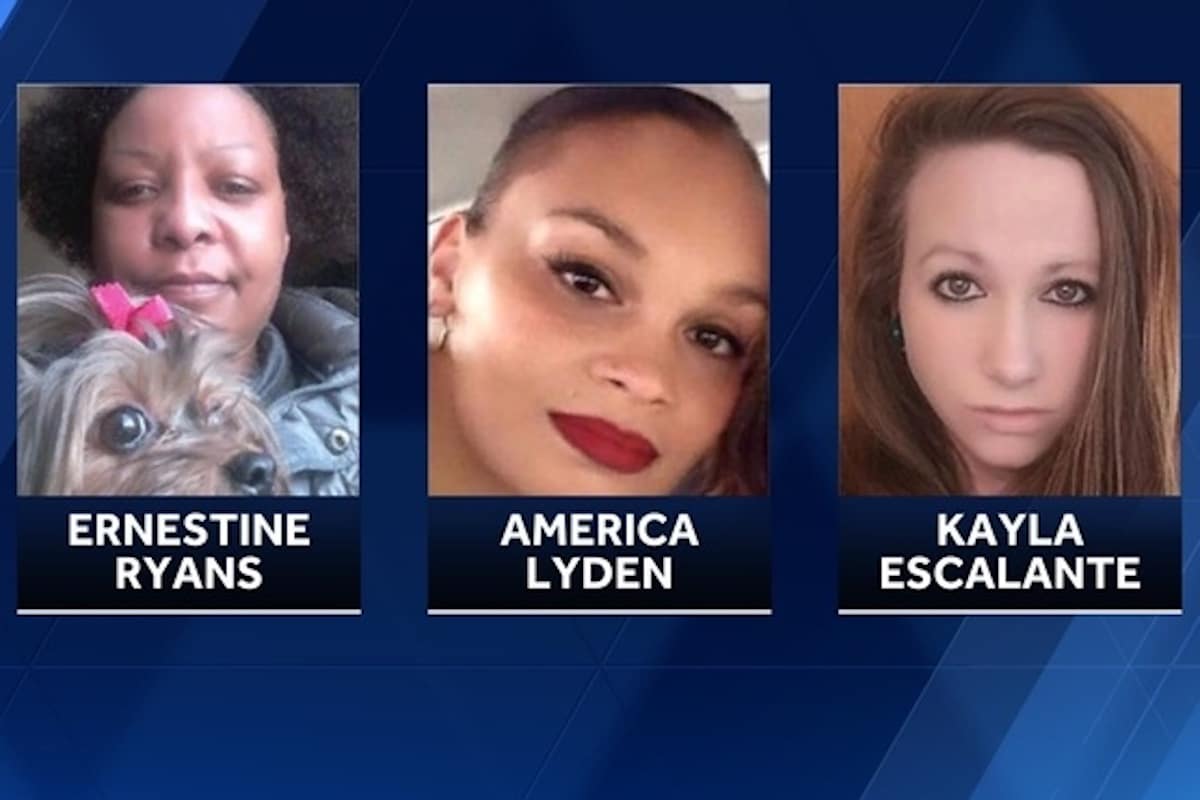 How and why? Presumed serial killer, Stewart Weldon identified victims, Ernestine Ryans, America Lyden and Kayla Escalante are recovered at the man's 

Springfield, Massachusetts residence. 
Massachusetts authorities have identified the three individuals found dead at the home of suspected serial killer, Stewart Weldon's Springfield home.
All three victims were identified as women, with two being previously reported missing revealed Hampden County, District Attorney Anthony Gulluni. 
Identified as likely victims of Weldon was Ernestine Ryans, 47, America Lyden (aka America Canales) 34, both of Springfield, and Kayla Escalante, 27, of Ludlow, a neighboring town.
How or why all three women came to end up at the Springfield property had yet to be necessarily understood. To date, Weldon hasn't been charged in connection with the bodies.
The discovery of the bodies followed Weldon's arrest early last week as he sought to elude police during a traffic violation.
The names were announced on Monday, the same day Weldon was arraigned on further kidnapping and assault to rape charges, unrelated to the kidnapping charges he already faces in connection with his May 27 arrest.
The discovery of the three bodies at the suspect's, Springfield home last Wednesday followed Weldon's arrest Monday week ago. Their bodies were found after Weldon's mother who owns the home called police to report a foul odor at the residence on Wednesday, May 30.
At the home where the bodies were found, police also found a child alive. It is not clear what Weldon's relationship the child is.
Weldon was taken into custody following a chase with police who tried to stop him for having a broken tail light. But a 25 year old woman in his car, who according to police was distraught and crying uncontrollably, said he had held her against her will for a month, sexually assaulted her and beaten her.
The woman was taken to a hospital with multiple visible injuries but she is expected to survive, the district attorney said. The woman told authorities that they likely saved her life and that she did not think she would have survived Weldon.
It was revealed the woman had been in a relationship with Weldon, and shared two children with him reported masslive.
EXCLUSIVE: Aunt of 'serial killer' says 'something snapped' in him and insists he had been 'off his meds for a long time' https://t.co/gMyevOwbQU

— Daily Mail US (@DailyMail) June 3, 2018
"A woman in the car told [Massachusetts] officers that [Stewart] Weldon had been holding her captive for a month, adding that he sexually assaulted her and beat her with a hammer." https://t.co/DtCs19XZOk pic.twitter.com/K5kd3XTp6H

— CBS News (@CBSNews) June 1, 2018
Is 

Stewart Weldon a serial killer?
During a Monday press corps meet, Gulluni declined calling the three deaths homicides, saying the coroner was still trying to determine the cause and manner of death, while saying the deaths were 'suspicious at the very least.' 
The DA refused to speculate whether Weldon was a likely serial killer. Nevertheless Gulluni expressed the victims' families 'are distraught and heartbroken'. 
Gulluni did not elaborate on how long the bodies had been at the home, while acknowledging two of the women had been the subjects of missing-person reports that police had, 'investigated thoroughly.'
Lyden was reported missing on December 1, and hadn't been in contact with her family since June 2017. The woman had also been reported as missing in the past. Ryans was reported missing on March 18 while Escalante had been missing since December reported westernmassnews.
Ernestine Ryans' brother, Anthony Ryans, said his sister moved from Hartford to Springfield earlier this year with her 12-year-old daughter and was reported missing on March 22.
The brother revealed Ernestine Ryans struggling with drug addiction, with the man saying it is likely Weldon preyed on vulnerable women.
'She had her demons, but she was a good person, a kind person, and a lot of people had nothing but positive things to say,' Anthony Ryans said of his sister, Monday via the bostonglobe. 'It's a big loss for the family and the community as a whole.'
On Monday, a teenager who identifed herself as Lyden's daughter posted a photo of the two of them together that was taken on the girl's fifth birthday.
'My favorite picture of us,' the teen wrote. 'it wasn't supposed to end like this mommy.'
Gulluni said Monday that authorities have spoken with relatives of all three women, and he asked that their privacy be respected.
Investigators remained at the home, anticipating days to come of further inspections.
Weldon pleaded not guilty last week to related charges and was held on $US1 million ($1.3 million) bail.
After that arraignment, a second woman came forward and said Weldon had kidnapped her in February, prosecutors said.
Weldon did not speak at the arraignment as a not guilty plea was entered on his behalf.
Weldon's public defender waived a reading of the complaint, and the new case was impounded at the request of the prosecution and defense, citing the ongoing investigation.
'Mr. Weldon has entered his plea of not guilty and looks forward to addressing these charges in the future in court as well as addressing bail at a later date,' public defender Matthew Fleischner said.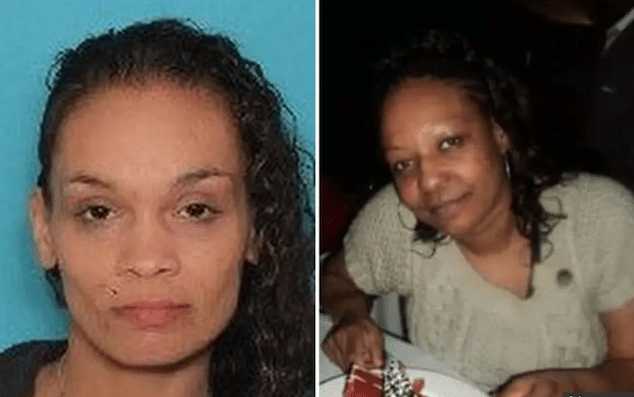 Stewart Weldon a long history of violent crimes: 
Weldon has a long history of violent crimes stretching back more than a decade.
In September 2006, the dailymail reported Weldon being jailed in Maywood County for a year for attempted theft and burglary.
He was out of jail for just over a month before he was jailed again in October for a burglary and probation violation in 2008.
He had a few more run ins with the police over the years and was recently arrested again on October 14, 2017, near Forest Park in Springfield, Massachusetts.
Police had stopped him for reckless driving but the police report reveals he was also arrested for assault with a dangerous weapon, resisting arrest and assault and battery of a police officer during the violent confrontation.
Weldon is scheduled back in court on both cases on June 29.
Three bodies were found in the Springfield, Massachusetts home of a suspected kidnapper, who has also been charged with torture and sexual assault; police searched the home throughout the night, and say it is the last known address of Stewart Weldon. pic.twitter.com/mS2ZrmoBBp

— CBS News (@CBSNews) June 1, 2018