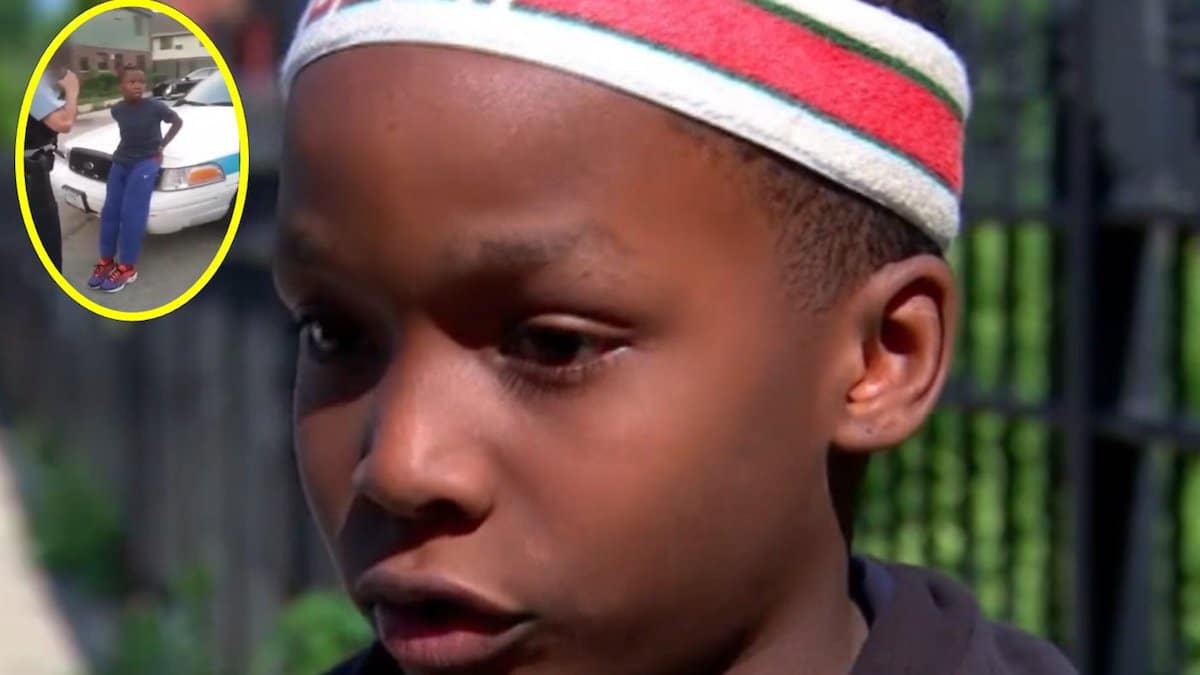 Michael Thomas Jr, Chicago ten year old boy is arrested by cops after suspecting the black youth to be a wanted juvenile. Racism and overt police behavior in the USA. 
Video footage has emerged showing the moment two Chicago police officers arresting a weeping 10 year old black boy matching the description of an alleged armed juvenile.
The incident took place as Michael Thomas Jr, 10, was playing in his grandparent's yard moments before. 
In the video which was recorded on a bystander's cell phone, the young boy is seen standing in front of a patrol car with his hands cuffed behind his back. 
Authorities told NBC that they had received multiple calls of a 10- to 12-year-old with a gun in the area. 
Later releasing the boy, cops sought to explain why they arrested the crying boy, saying they received a call about a juvenile, while claiming when they pulled up to the area, Michael started running when they approached him (can you tell why he was possibly running away?). 
Several people were yelling at the officers in the video to let the boy go with one police officer responding: 'We're going to let him go once we figure this out.'
'You can see that he doesn't have any weapons on him,' Michael's grandmother says in the footage. 
'I raised up my grandbaby's shirt. He don't have anything on him. Take those handcuffs off of him,' she demanded.  
Moments later, the terrified boy was let go, with the grandson running to the arms of his grandparents.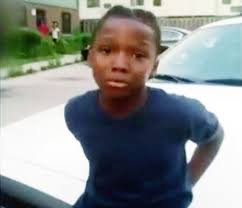 This is sickening.

10-yo black boy playing outside grandmother's home was wrongfully detained and placed in handcuffs! Chicago police say it was a case of mistaken identity.

Poor kid was so scared that he wet his pants.

These cops need to be held responsible for this.

Spread. pic.twitter.com/wZaGuY1ICb

— Together we rise ?? (@Matsamon) June 7, 2018
The video was posted Wednesday on Twitter with the caption: 'Chicago police say it was a case of mistaken identity.'
'Poor kid was so scared that he wet his pants,' the caption read, adding that the officers need to be held 'responsible for their actions. 
The video has since gone viral, with a slew of comments, most condemning police tactics and behavior.
Police said they plan on reaching out to the family, but it's unclear if they have done so yet.  
And then there were these comments that caught this author's attention, see what you think?
'It used to be Protect and Serve, It has changed to something unidentifiable.'
'And they wondering why black men always run when they see cops.'
'I guess it's possible a 10 year old could be carring a gun. but I would be willing to bet this kid was searched prior to the handcuffs and it was found he was unarmed. So what were the handcuffs for. Did the cops think he might overpower them? Were they just trying to scare him. What?'
'If you don't have the power to restrain or speed to catch a boy that size without cuffing him, then you don't deserve to be police officers.'
'Would this have happened ha the wanted juvenile been a white boy?'