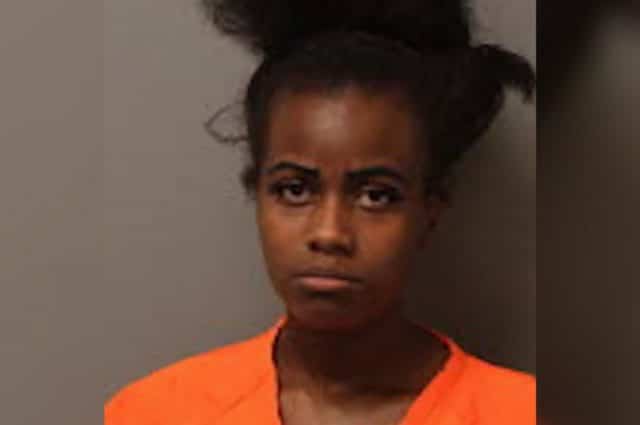 Ariel Agnew, a Memphis woman arrested after dragging her boyfriend with a car along with using a sword on the man during an altercation. 
A Memphis woman has been arrested after allegedly dragging her boyfriend with a car before chasing him on foot as she wielded a sword.
Ariel Agnew, 20, was arrested Sunday on felony assault charges in connection to an altercation with her 22 year old boyfriend, Thaddeus Young, outside the man's Hickory Hill apartment WREG reported.
The pair reportedly started feuding in Agnew's car, prompting the boyfriend attempting to retrieve his belongings so he could leave, according to police.
It was then that Agnew started driving away with the man partially outside of the vehicle, cops said.
The boyfriend told police he tried to get the keys out of the ignition, only for Agnew to allegedly keep striking the man.
Police said Agnew lost control of the vehicle during the struggle, crashing it a parked vehicle. 
But it gets grimmer.
From there Agnew is alleged to have jumped out of the car, get a sword from the trunk (who knew it would come handy one day) and chased her boyfriend with the weapon as he ran to his grandmother's home.
And starker…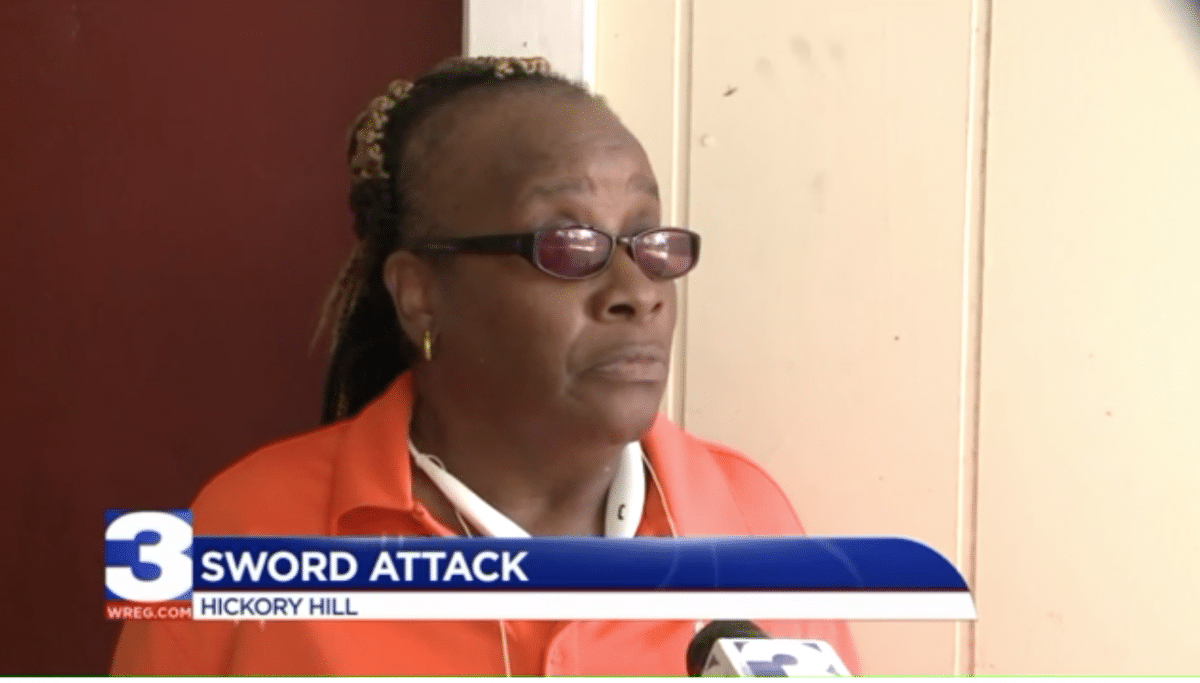 'Oil and water' do not mix says 

Ariel Agnew's boyfriend's grandmother. 
Upon making it inside the house, Agnew attacked the grandmother's vehicle with the sword, WTVT reported.
Screamed the woman allegedly, 'Since you f***** my s***, I'm going to f*** up your s*** too'. 
Told the boyfriend's grandmother, Ethel Davis, 'They were making some words,'
Adding, 'She (Agnew) just went haywire.'
'She came over to the door and was hitting the door with the sword and said, 'Come on out. I'm going to get you and your grandmama,' Davis said. 'I feared for my life.'
From there the boyfriend went outside to try and stop Agnew only to suffer a 4-inch laceration (naturally…) when she allegedly slashed him with the sword.
Agnew later claimed cutting her boyfriend in self defense.
Young's grandmother said she'd seen the pair previously feud but never to such a degree as this weekend, saying it was a wake up call and that their relationship had to end, and that 'oil and water do not mix'. 
Agnew was arrested on suspicion of aggravated assault and vandalism of property $100 or less. She is being held on $3,000 bond, according to court records and had been scheduled to appear in court on Monday. It remained unclear how or where Agnew came to acquire the sword….