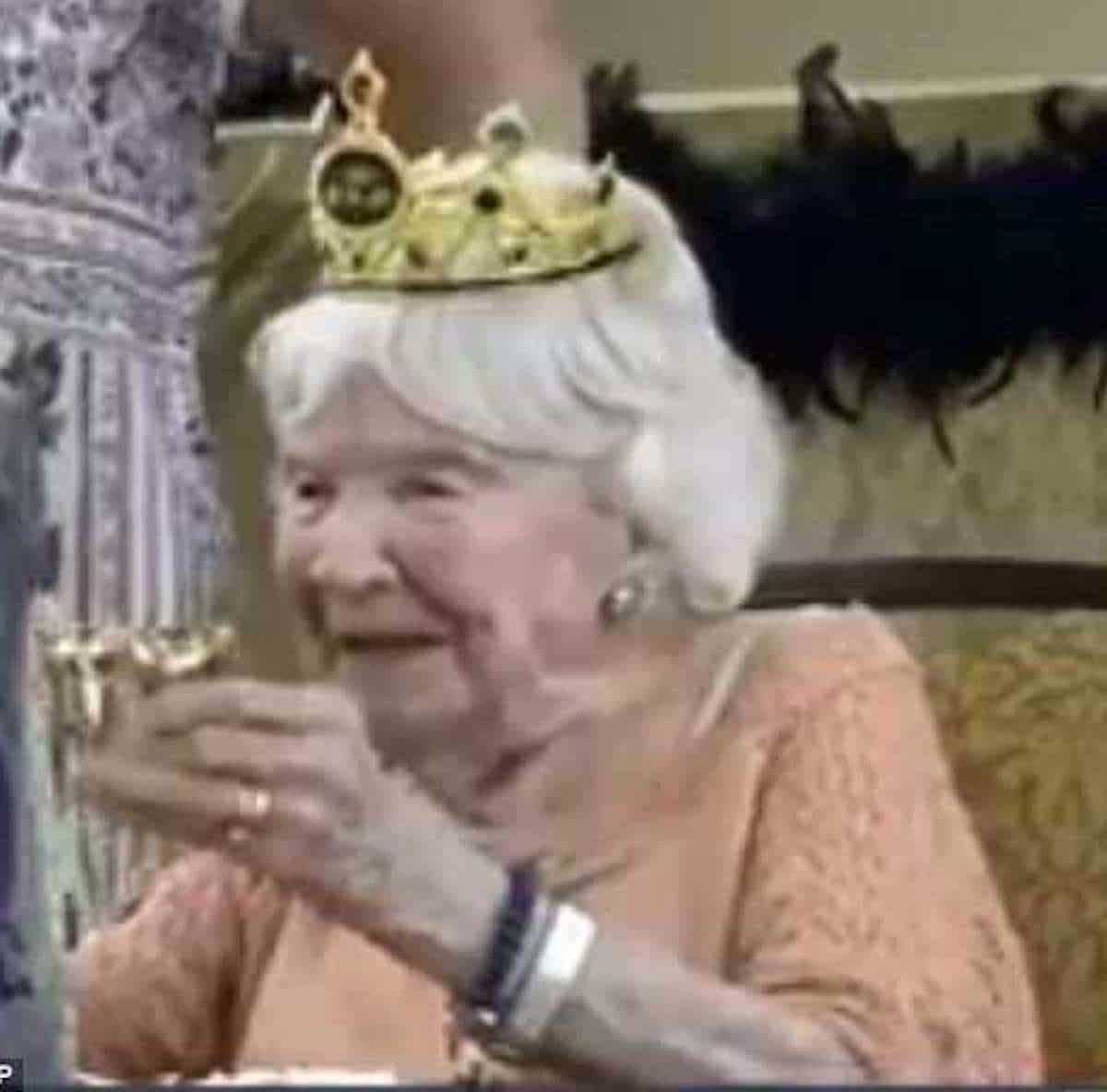 Helen Granier, Palm Harbor, Florida woman turns 105 years old but mystified by longevity. Confesses to smoking, alcohol and late nights (and gambling too).
A Florida woman who recently turned 105 said she felt blessed living the many years she had while admitting she had no idea to her secret to longevity.
The above sentiment follows Helen Granier, of Palm Harbor nevertheless attributing her many years alive to a life of drinking, smoking and staying out late at night. All things that common sense dictates would shorten one's life. Except that of Granier's no doubt.
The birthday cheers came as the 105 year old woman celebrated her birthday on Friday with close friends at the Coral Oaks Independent Living Facility, where she has lived for nine years. 
'I never expected to live this long,'  Helen told WTSP. 'No one in my family ever did. I don't know [what the secret is]!'
Helen spent the day reminiscing about her younger days, telling stories and laughing about the good times. 
'I used to drink beer, and I smoked, and everything. I stayed out late, you know, dancing, and then I would go to work,' she said.
The widow recalled her love for gambling and joked that it wasn't until her husband had died that she fulfilled her dream of going to Las Vegas. 
'[My husband] wouldn't take me to Vegas, because he knew I liked to gamble. Oh, I loved to play the slot machines. So I went to Las Vegas after he passed,' she said. 
Helen Granier Palm Harbor, Florida woman turns 105: Could it be her attitude towards life?
Hinting at how she managed to live a long life, Granier also told of remembering the First World War.
Told the woman who was born in 1913, 'I remember the First World War. I guess I was only three or four, but I remember my uncle came home to see my mother, who was sick' with tuberculosis.'
That said, Granier confounding those of us trying to understand her longevity also posited her memory may not be all that good in the first place, after acknowledging not recalling getting her driver's license.
'I don't even remember when I started to drive!' she laughed. And maybe that too might explain how she managed to make it this far, her ability to laugh at herself and the world and not take grave matters too intensely to heart….