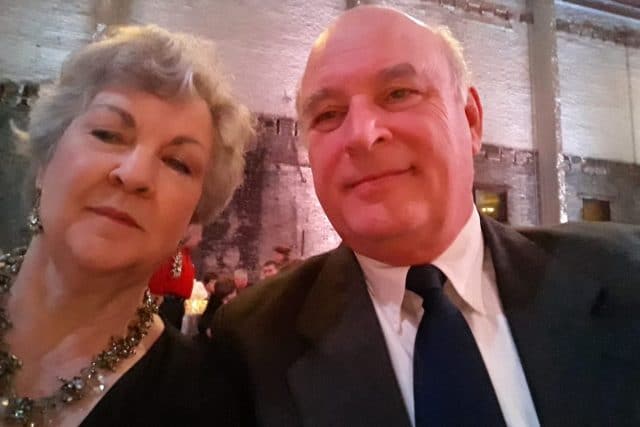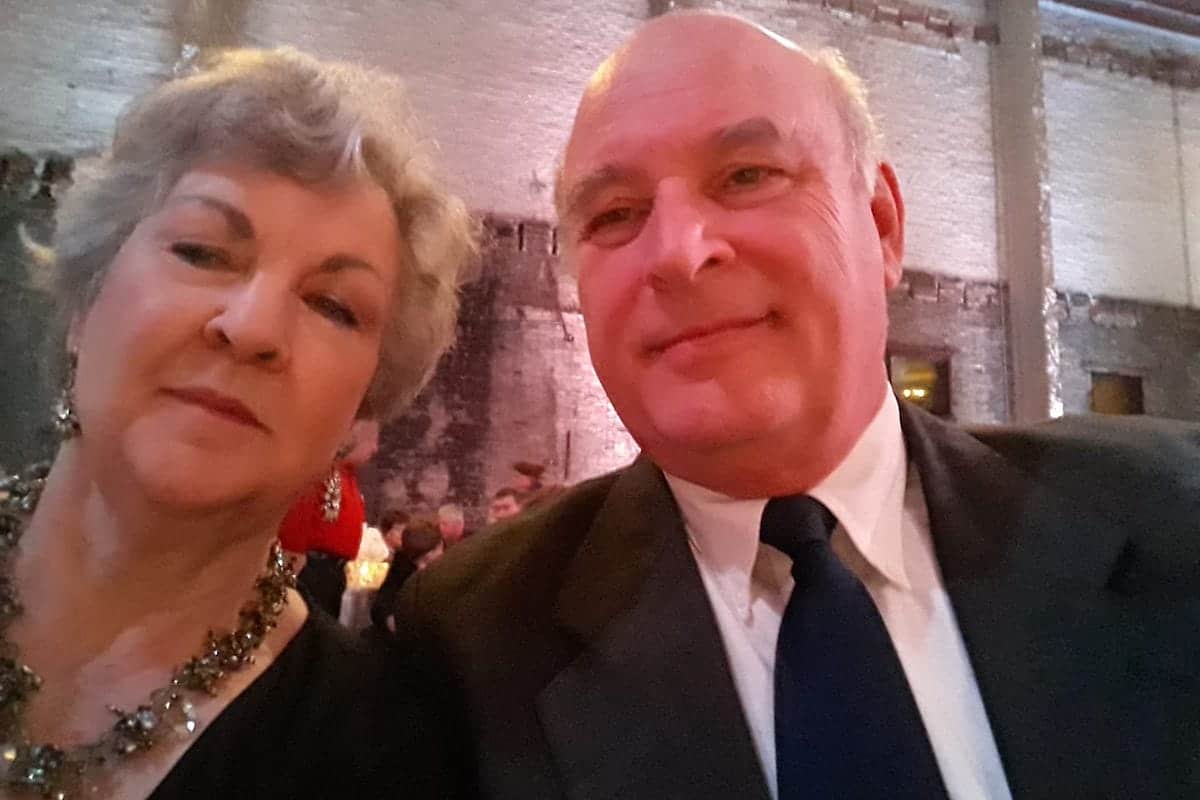 Douglas Pauling murder suicide: A Platte County, Northland, Missouri man shoots dead his ex wife, his mother, her newly wedded husband before shooting himself dead. 14 year old teen daughter survives. 
Douglas Pauling a Northland, Missouri man has been identified as the likely suspect involved in a triple murder suicide which claimed the lives of four adults over the weekend, including the suspected gunman.
Notice of the crime scene came when a sole survivor, a 14 year old female called police to report the shooting which took place at a Thousand Oaks neighborhood outside Parkville circa 9.15pm, Sunday night.
Found deceased was the 50 year old gunman's mother, Sharmalee Pauling, 73, the woman's husband, Carl Deruyscher, 66, along with the man's former wife, Margaret Girard, 49 (also known as Maggie Girard). 
The teen girl was described as being the daughter of Pauling and Girad.
Upon Douglas Pauling gunning down his victims, police said the suicidal man shot himself dead.
According to a neighbor, the teen said her father had come after her as well, but she escaped the home before calling police. 
The crime occurred at the home of Sharmalee Pauling and Deruyscher, Fox 4 News reported at NW 63rd Street and N. Nevada Avenue. The couple had only married two weeks ago. Police said the shooting occurred during an altercation following Girard arriving to the house with her teen daughter for dinner. 
RIGHT NOW: @PlatteCoSheriff are at the home of the alleged shooter Douglas Pauling. @41actionnews pic.twitter.com/6UOk6AUvYn

— Andres Gutierrez (@AFGutierrez) June 11, 2018
The Platte County Sheriff says as they were investigating last night's murder-suicide that left four dead in Parkville, people who live nearby were taking shelter because of an incorrect post on social media. Details at 5pm on @kctv5 pic.twitter.com/5pC1q61GiK

— Kelli Taylor (@kellikctv5) June 11, 2018
Douglas Pauling murder suicide: Fleeing daughter calls 911 emergency reporting shooting.
'It's an unfortunate event,' Platte County Sheriff Mark Owen told the Kansas City Star. 'It's a shock to the community.' 
'[S]he's not giving us an address but her father had a gun and he shot, I believe, the grandmother and shot at her,' dispatcher transcript noted. 'She was not giving us an address. We're trying to get her back on the line.' 
According to the teen daughter, Pauling first shot the teen's mother and his own mother, before going after the teen girl.
The daughter escaped, and at some point the step-grandfather went back into the house to try to calm the father down, only for Pauling to shoot his own step-father before turning the gun on himself. 
'Information the (reporting party) advised that he has brown hair that's very short and has a scruffy face, he's wearing glasses, a T-shirt and cargo shorts,' dispatcher transcripts continued. '[Inaudible] says the parties that have been shot are going to be in the dining room.
'She got out of the house. When she left, the father and everyone else were still in the residence, between the kitchen and the dining room, is what she's telling her partner right now.' 
At one point the dispatcher said that the girl was no longer on the line and hadn't give the exact location of the shooting.
'She was not responding,' dispatcher transcript notes revealed. 'She would not give us the street. She forgot the address. She's very shaken up.' 
Once officers arrived on the scene, after setting a perimeter in the event there was an active shooter situation, authorities made the call for the SWAT team to tactically enter the home.
Upon entering the home, officials found the bodies of four individuals with the suspect's gun nearby the man's body.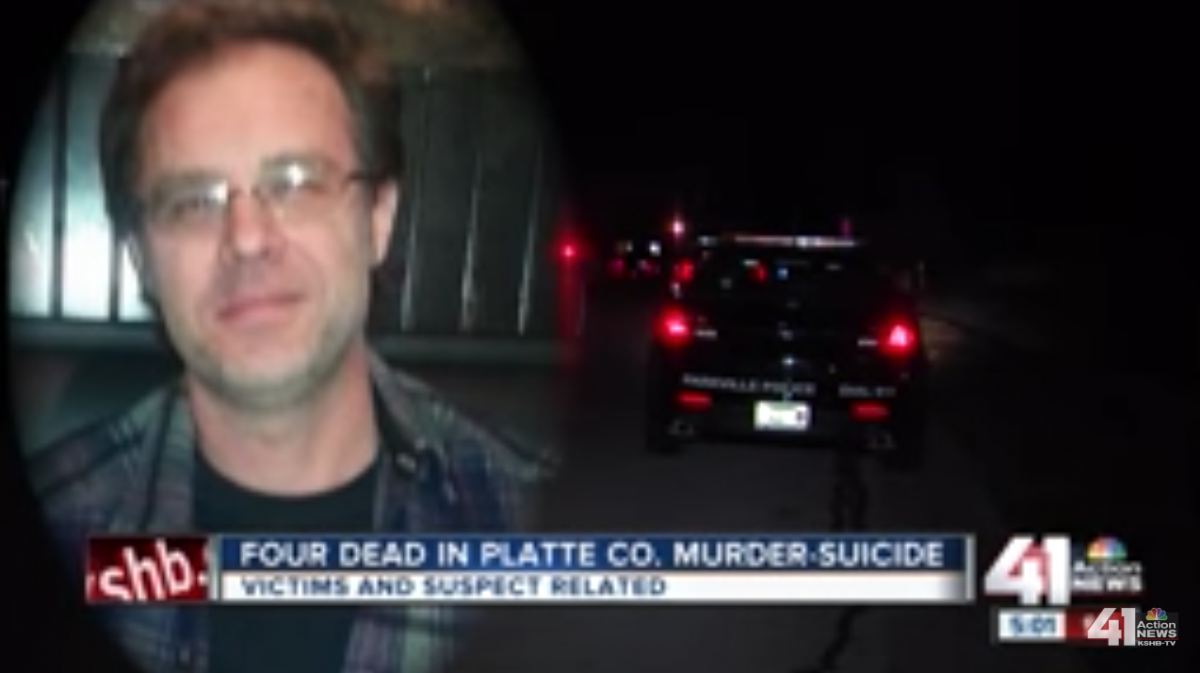 Platte County Sheriff Mark Owen just gave an update about the four adults found in a home on 63rd St. He says has they are investigating it as a murder suicide. More details at noon on @KCTV5 pic.twitter.com/V72ToSN7Hl

— Kelli Taylor (@kellikctv5) June 11, 2018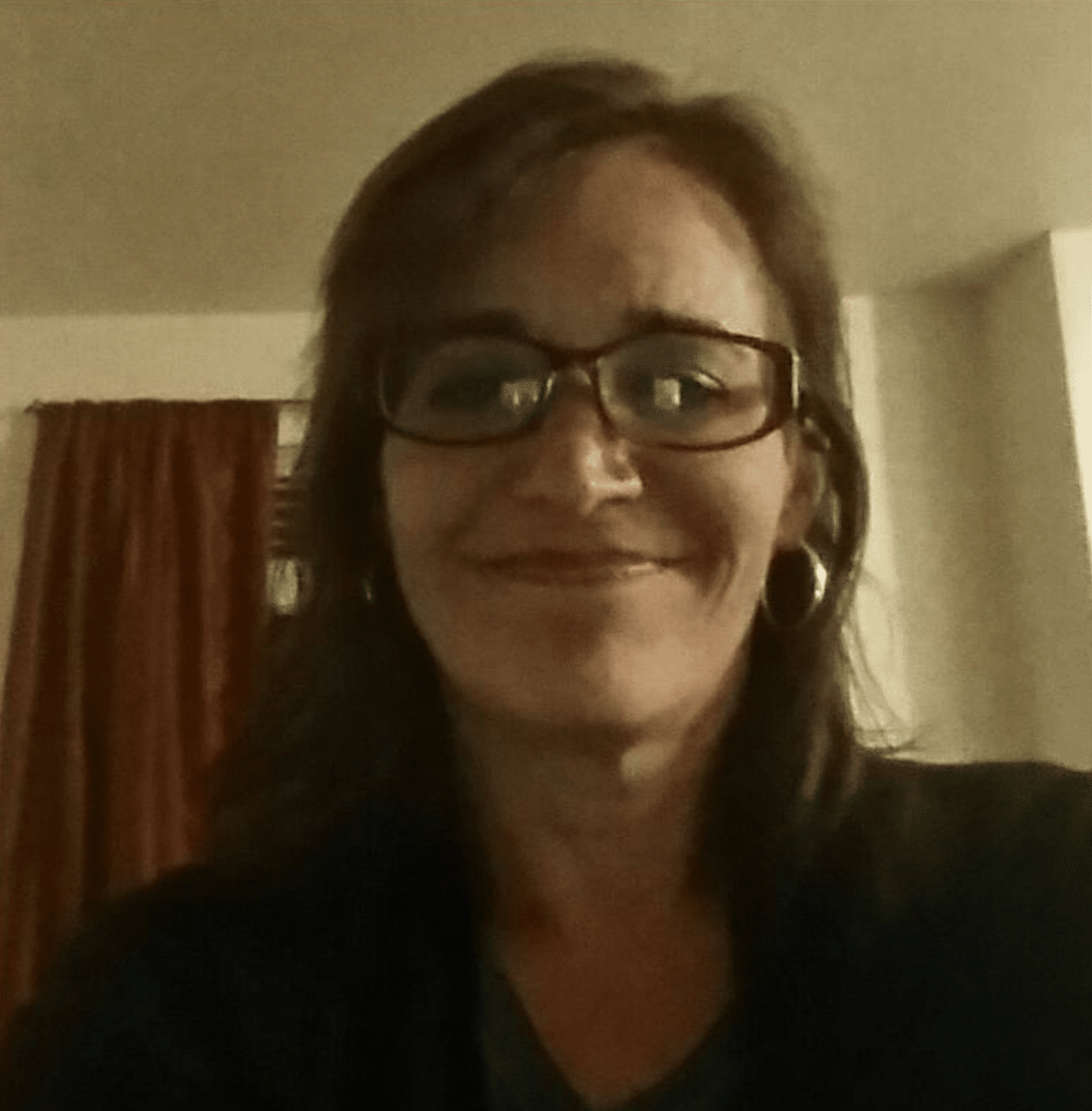 Douglas Pauling murder suicide: The teen daughter was suppose to go to Paris.
Nearby neighbor and retired police officer Chuck Stockman said that whatever happened in the home took place quietly, and that he didn't hear anything that resembled gunfire.
Girard has also lived on the block for four years. The gunned down mother was raising her daughter with plans to send her to Paris this summer on a school trip according to stunned neighbors. 
'I just… I am devastated. I'm devastated. You know she used to bring me flowers. She would bring me flowers. She would go buy her then she would go buy me one, too. For no reason. For no reason,' offered neighbor Wilma Vandebrink.
'For me to even think he was going after his own daughter that's just unacceptable,' said Terrie Higgins, who lives near Doug Pauling. 'She was a good girl, did not do anything wrong. She was fixing to go to Paris for some school function.'
While Girard had become a welcome mainstay in the local community, neighbors told of her ex husband, Douglas Pauling becoming more of a recluse, and keeping to himself.
Offered a teen who went to school with the daughter via kshb, 'I feel really bad for the daughter; she didn't ever really say that he was abusive or anything'.
The school friend added about two years ago the girl and her mom, who most people knew as Maggie, moved out.
'She just said that they weren't getting along,' the girl identified as McKenna said.
The couple's teen daughter who reported the incident was placed in protective custody until family out of state could arrive, Sheriff Owen said.
'It's an unfortunate event as this is an outstanding neighborhood,' Sheriff Owen reiterated. 'It's very quiet, we don't have these types of problems as you well know, and this is a shock to the whole community.'
To date authorities declined to speculate on what led to Douglas Pauling gunning down family members then himself.
Welcome a brave new America….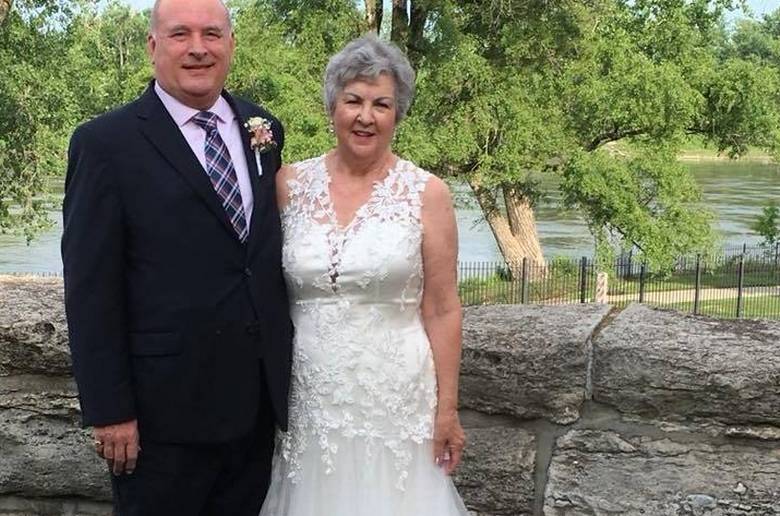 Investigators have cleared scene at this home in the 14000 block of NW 63rd in Thousand Oaks subdivision in Platte County where four people-2 men, 2 women— were found shot to death last night. ⁦@PlatteCoSheriff⁩ says all victims were related and there's no threat to public. pic.twitter.com/395AlrcgMg

— Ivan Foley (@ivanfoley) June 11, 2018
One neighbor in shock after learning 4 people were found dead in a Platte County home: https://t.co/iS8CvFiNVu @41actionnews pic.twitter.com/5iwkhknZPs

— Rae Daniel (@RAEtheReporter) June 11, 2018