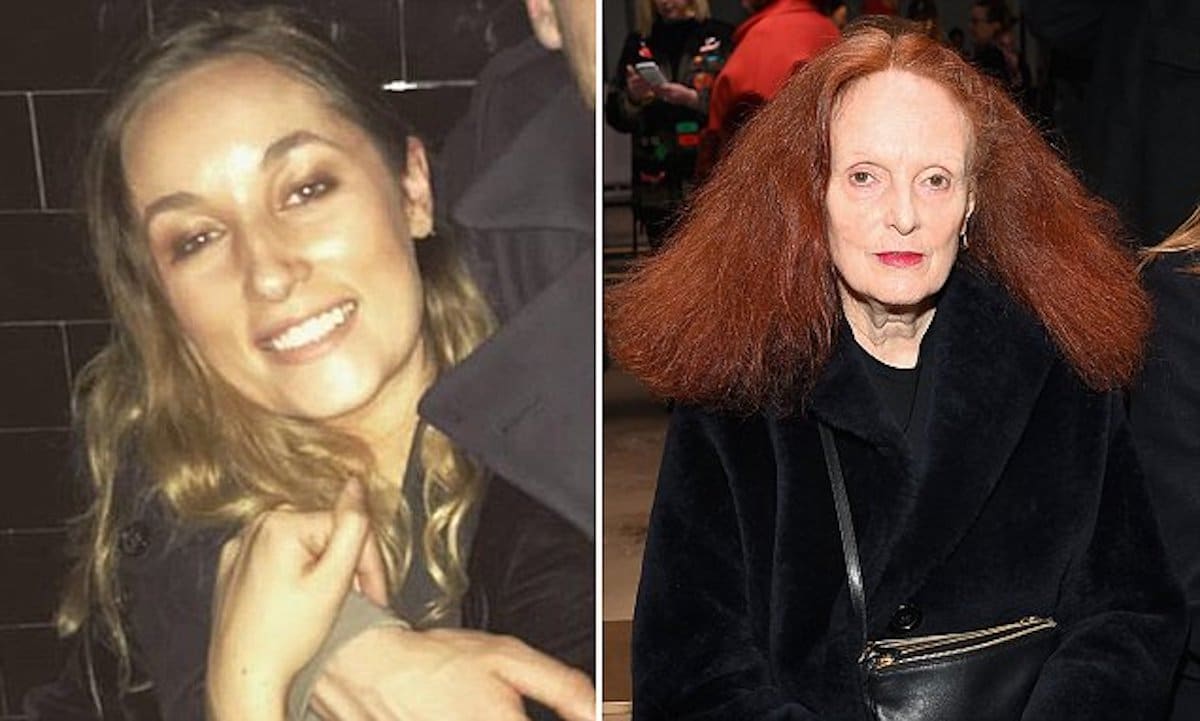 Yvonne Bannigan Vogue fashion assistant is accused of stealing $50K from former creative director, Grace Coddington. An air of self entitlement?
A former Vogue assistant has been accused of making off with more than $50,000 from former creative director Grace Coddington,
Charged with second and third degree grand larceny was Dublin, Ireland born Yvonne Bannigan, who worked as an assistant for the catwalk and fashion icon until her arrest in April.
The aspiring fashionista's demise following her being accused of ringing up $53,564 in unauthorized purchases on the former editor's credit card, according to court documents and a law enforcement source cited by the nypost. 
According to the criminal complaint, Bannigan, 25, allegedly ran up the tab prior to being arrested in April 2018.
But there's more.
Bannigan is also accused of selling property belonging to Coddington — identified in court papers as 'Informant 1' — on online luxury consignment store TheRealReal, and having kept a $9,000 commission for herself.
It remained unclear how the fashion assistant may have sought to conceal any wrong doing she may have been involved with and what may have ultimately tipped off Vogue staffers.
Others on social media also wondered if the assistant's actions were preempted by ill treatment from her boss or contempt for her presumably lowly wages (but oh the status…).
On her LinkedIn profile, Bannigan states prior to worked for Coddington, having interned at ELLE magazine along with designer Zac Posen. 
The profile states Banningan working for the 77-year-old Vogue legend since February 2016.
Of note, Bannigan also appeared in a Teen Vogue spread alongside Coddington in September 2016.
Coddington was Vogue's legendary creative director for 30 years before she announced she was stepping down in 2016.
After taking a step back from her day-to-day position at Vogue, Coddinhton took on her current role as creative director-at-large, while working on other projects outside the publication.
Told defense attorney Michael Cornacchia, 'We believe there's been a misunderstanding which we hope will be sorted out,'
Adding, 'She has prior no record, and she's a naturalized US citizen.'
'She didn't do anything wrong,' Or did she?