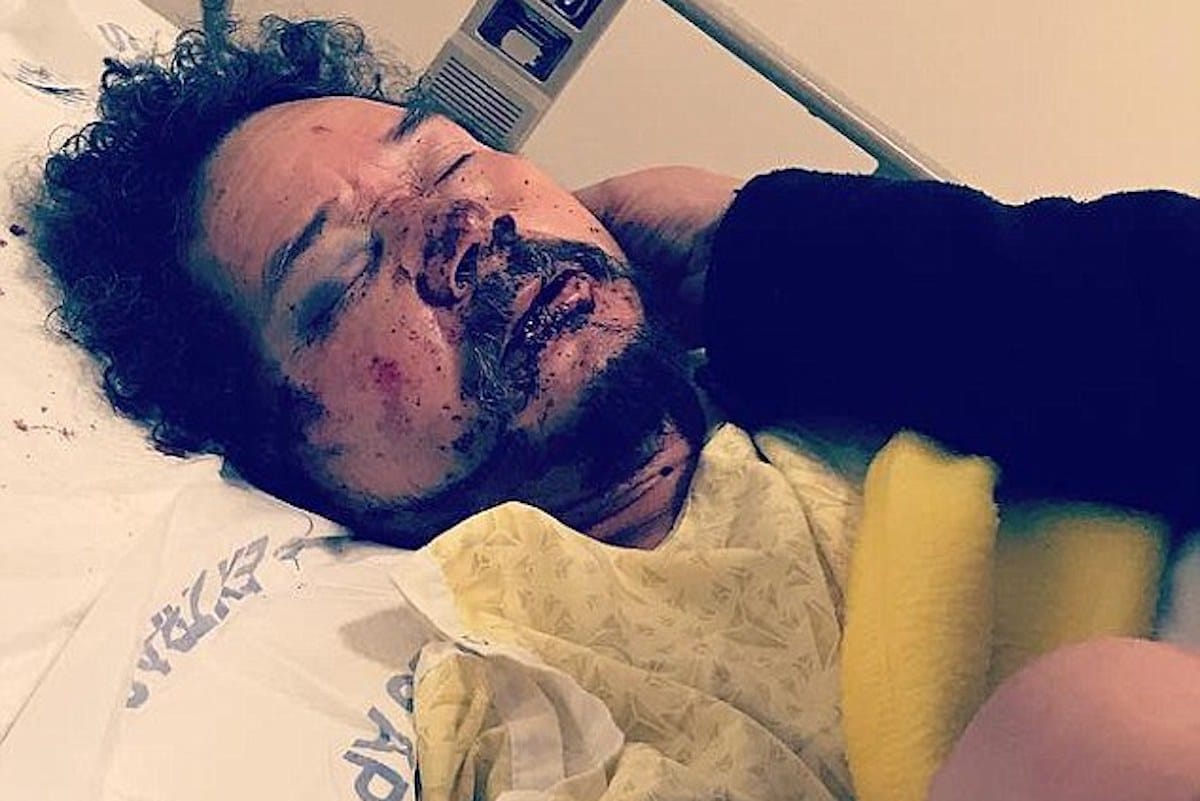 What led to Pedro Daniel Reyes a South Los Angeles street vendor being viciously assaulted? A GoFundme page surpasses its interim goal of $5K. 
A South Los Angeles street vendor who was viciously beaten over the weekend and now expected to spend upwards of six months in rehabilitation has seen a swatch of support after goodwill donors pledged as of Monday evening, EST just over $92,000 in a GoFundme account.
KTLA reported the local fruit vendor, Pedro Daniel Reyes, a Mexican emigre being set upon by up to seven individuals who got out of two vehicle Sunday morning, confronting the man.
At the time, the cars pulled up to the street vendor's cart at the intersection of South San Pedro Street and East 31st Street, where they demanded money from Reyes.
From there, the individuals pounced on the worker who spends Sundays selling fruit from his cart, viciously beating him.
The attack according to Lt. David Krumer of the Los Angeles Police Department led to two others injured in the attack, with Reyes taking the brunt of the vicious beating.
Carlos Hakas Argentinian man harassing Mexican street vendor becomes most hated man
Pedro Daniel Reyes: 'Why did they have to beat him senseless?'
Authorities since revealed reviewing surveillance footage from nearby businesses at the intersection where the attack occurred.
Detectives said the investigation is ongoing and have not determined a motive for the attack. It wasn't immediately clear whether the attack on Reyes was targeted or random.
Some on comment threads on the internet wondered if the attack on the Mexican emigre was predicated on racist overtones. While others wondered if it related to Trump's immigration rhetoric. 
Noted Reyes's GoFundme page: 'Although Reyes handed the robbers his money, they still brutally beat him'. 
According to the man's stepson, Reyes' face was fractured, his jaw broken, his throat was cut and several of his teeth knocked during the unprovoked assault. 
'For him, selling peanuts is his rest day just to make ends meet,' the stepson said. 'He depends on his job and his able body to be able to work, and now he's not going to be able to work.' 
Added the stepson, 'Makes no sense. If they wanted the money. They got the money. Why did they have to go and beat him almost senseless?,'
'For somebody so warmhearted and charismatic to be going through this is …it's tragic,'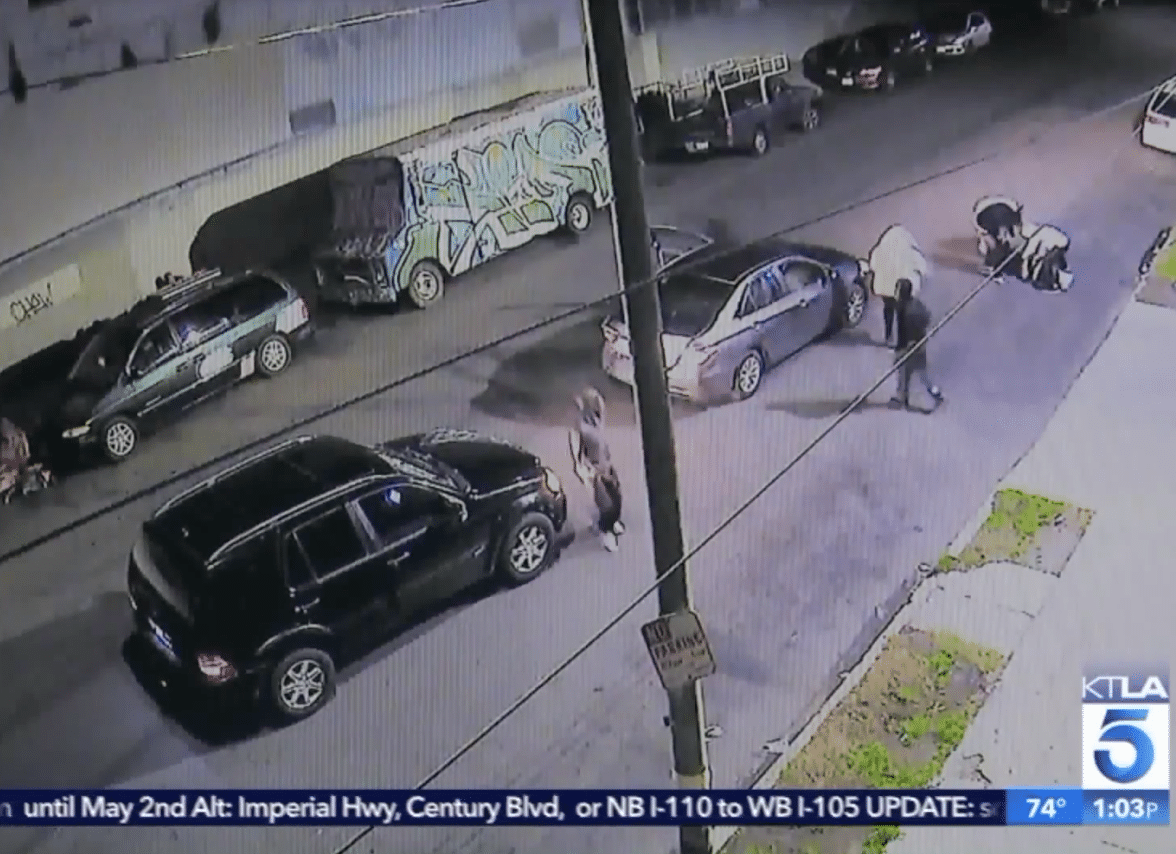 Pedro Daniel Reyes

African-American 

assailants still at large.
Reiterated the stepson via ktla, 'You guys … really messed with a man who's a good-hearted man. He has no criminal record. He's a hard-working person and … you guys should have just taken the money, why did you guys have to beat him?'
The suspects are believed to be five to six African-American men and one African-American woman.
Reyes, a 54-year-old Oaxaca native, works seven days a week as a roofer and is a peanut and fruit vendor on Sundays.
His family have been told that his recovery could take up to six months and he may have to be fed through a straw after his jaw is shut. He does not have medical insurance. 
'They basically said his entire face was fractured,' said the stepson to CBS LA. 'All over his face. His eyes are completely, one of them is completely shut and super swollen. The other one he could kind of open it. He did have three of his teeth knocked out.' 
Reyes' family is hoping for justice and help with medical expenses during his recovery. 
From his hospital bed, Reyes said in Spanish that he was thankful for the people who have donated, saying they have 'good hearts'. 
The stepson, meanwhile, is urging the assailants to turn themselves in.
'I hope you guys, you know, turn yourselves in, or at least you feel some sort of remorse for what you guys have done,' he said. 'You guys have inflicted a lot of emotional and physical pain to him and our family.'
To date all seven alleged suspects remain at large….
Of note, Sunday's attack follows an attack on another street vendor last July which saw Carlos Hakas an Argentinian local man harassing Benjamin Ramirez.