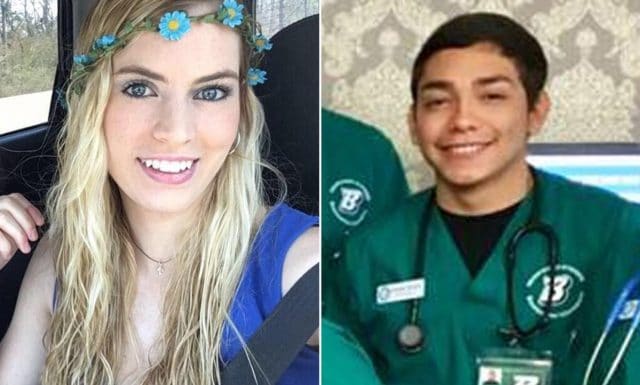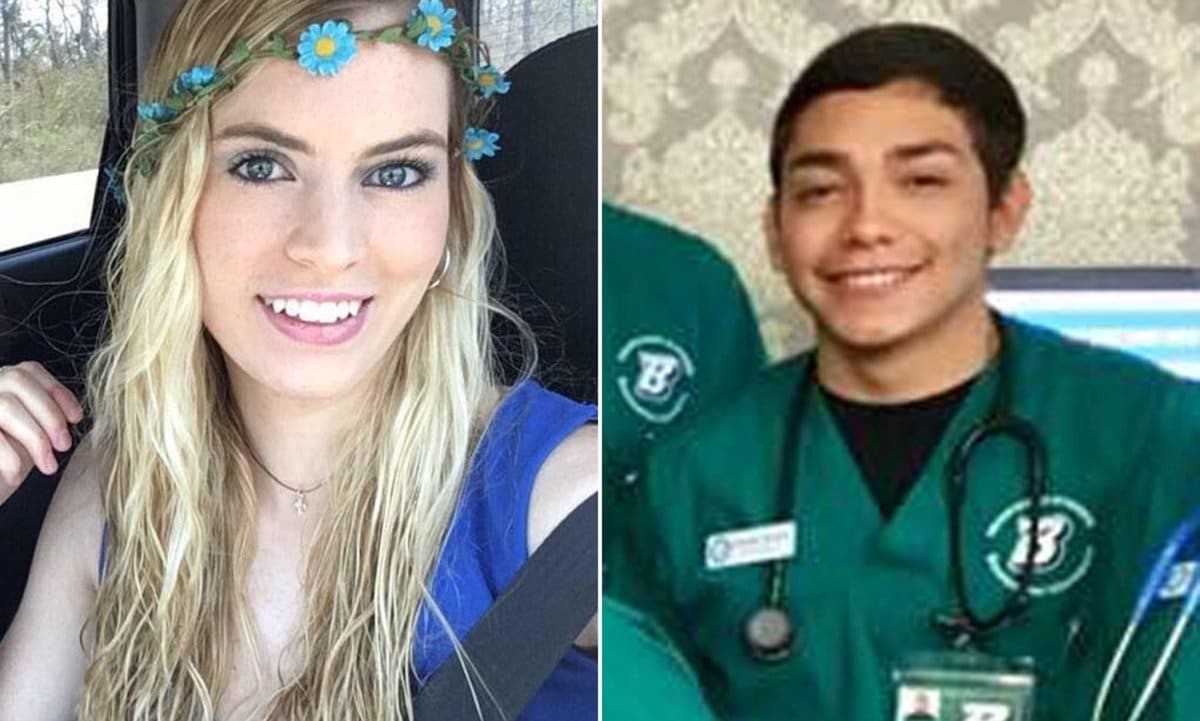 Haley Anderson 

Binghamton University nursing student mystery murder death: Authorities are seeking a former boyfriend who has since left the country. 
A 22 year old Binghamton University nursing student was found dead on Friday in an unexplained circumstances with the woman's former lover since named as a person of interest.
Haley Anderson, a senior at the NY public research university, slated to graduate in May, was found dead at a residence located on Oak Street during a welfare check, police in Binghamton said.
Her co-worker, Athena Anadnostakos, who worked with Anderson, 'for years' at Jazzman's Cafe on campus, spoke highly of the late student in a statement to Fox 40.
Told the colleague who last saw Anderson Thursday, 'She was a very good girl. She was friendly, joked around… we had a good time together,'
'Everybody is sad… a lot of students came to New York together and they cried today. They were all so close, she said, in tears.'
One of Anderson's ex-lovers, who has not yet been named, fled the country before police found Anderson's body Friday just on 1pm.
WBNG-TV reported the man also being a nursing student at Binghamton University. Anderson told Anadnostakos she decided to stay at school for spring break. That was the last time Anadnostakos saw her.
Police said that the person of interest and Haley previously were in a romantic relationship together and the death was not random. The death occurred at a home off campus.
Noted WBNG, 'Binghamton Police said an investigation determined that the person of interest left the United States by plane prior to the discovery of the victim's body. Authorities did not say what country he flew to or if he has returned to the United States'.
Police have launched an international manhunt to find the person of interest.
Nicaraguan police arrest (dumped) Binghamton nursing student fugitive.
Bingham nursing student killer i'd flees to Nicaragua
Binghamton police here at 23 Oak Street. Crime scene unit was here earlier today. I spoke to some residents who say college students live there, and they are always friendly. They also say this is an unexpected scene for the neighborhood. pic.twitter.com/edVqjqGfC6

— Briana Smith (@brianasmithnews) March 9, 2018
Binghamton University nursing student, Haley Anderson murder: No known motive.
A regard of the dead girl's Facebook page revealed her hailing from Westbury, New York. 
Anderson's Facebook profile states she was currently 'single'. She last publicly listed she was in a relationship in 2016. 
Come Friday night, the university shared the following condolence message on their page:
'The Binghamton University community is deeply saddened to learn of the death of senior nursing student Haley Anderson, whose death is being investigated by the Binghamton Police Department,' the post read in part.
'There is no threat to public safety at this time. The investigation is continuing at this hour. Anyone with information can contact the Binghamton Police Detective Division at 607-772-7080 or 607-772-7082.'
The message said further: 'Our entire University community extends our deepest condolences to Haley's family and friends, both here in Binghamton and in her hometown of Westbury, N.Y.'
The university is also offering counseling services to students and faculty during this trying time.
Further investigation is currently underway. Police have ruled Anderson's death a homicide.
'This incident and the circumstances of the death was not a random act or involving the conduct of a stranger,' police confirmed in a news release.
The exact nature of Anderson's death was not revealed nor the likely motive. Some commentators in the interim have wondered if domestic violence may have been the root cause of Anderson's death….
Binghamton has a student body of more than 13,000 undergraduates. It's located in central New York, close to Ithaca.