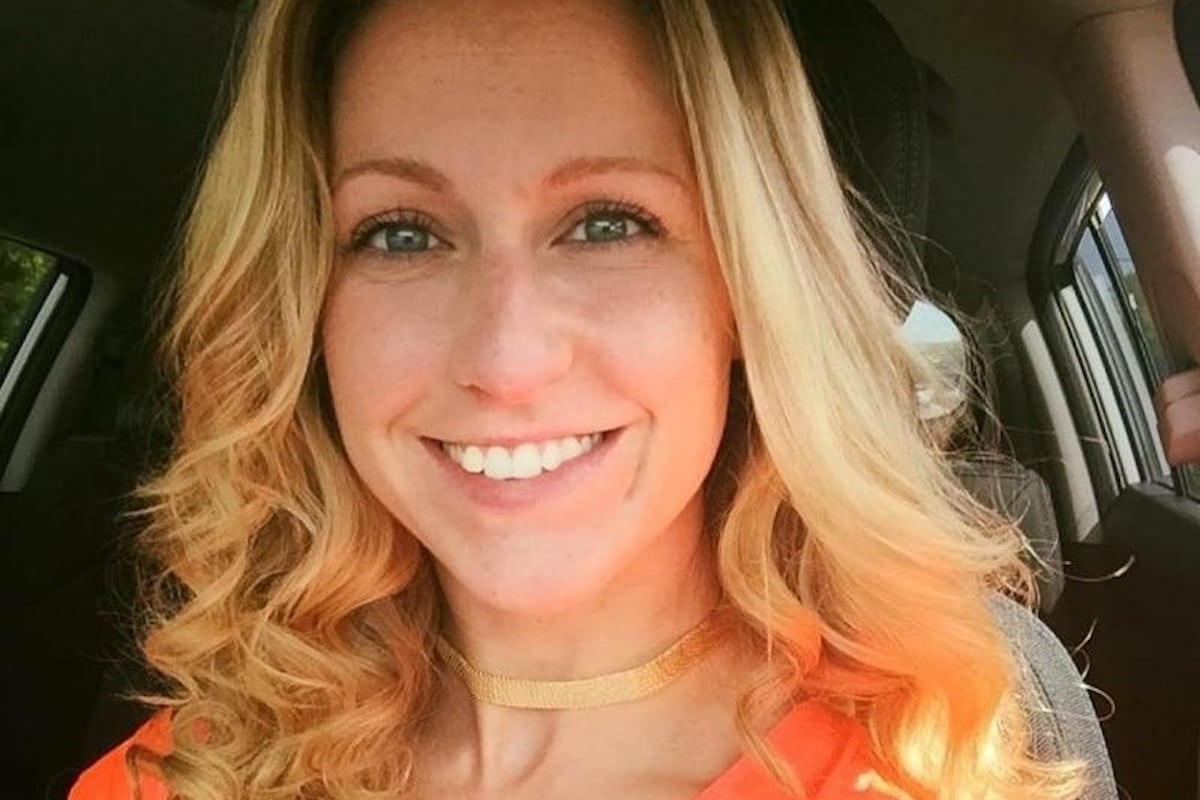 Elizabeth Gallagher Long Island woman hit by train after vehicle loses control in high winds after teacher had been returning from a side restaurant job. 
Elizabeth Gallagher a 29 year old Long Island, NY woman has died after her car crashed onto train tracks and was struck by a train after losing control of her vehicle in high winds.
Newsday reported Gallagher being thrown out of her car and dying at the scene. She was found Saturday morning just east of the Northport station of the Long Island Railroad in East Northport along the Port Jefferson path.
Investigators believe Gallagher, a school teacher, losing control of her vehicle which then went down an embankment and crashing onto train tracks.
It's unclear if she was killed when her vehicle crashed onto the tracks or when it was hit by the train traveling east at around 2.10am, officials said.
It's also unclear whether she was thrown out of the car when she crashed onto the tracks or when her car was struck by a train. 
Images from the scene showed the vehicle completely destroyed and overturned.
Gallagher's family said the teacher was on her way home from a side job at a restaurant when high winds pushed her car off the road.
Train service on that branch of the LIRR was suspended until about 7am.
No one on the train was injured. 
Gallagher's neighbor said she was a 'young and vibrant' teacher.
'You hate to see something like that. It wasn't like she was doing the wrong things. She was working on her way home,' told a neighbor via the nydailynews. 
The teacher's death is believed to be the result of treacherous weather that encased the north east coast of the US Friday and had extended into early Saturday morning….
Noted a GoFundme page, 'She was a bright light in the darkest room.  An emanating relentless influence of happiness took over with her presence.  Her smile was contagious and her laughter, in its abundance, was shared by many.  The Gallagher family lost a piece of themselves on March 3rd 2018—Elizabeth Gallagher.  Losing a daughter, sister, a friend is a tragedy wished on no one.'