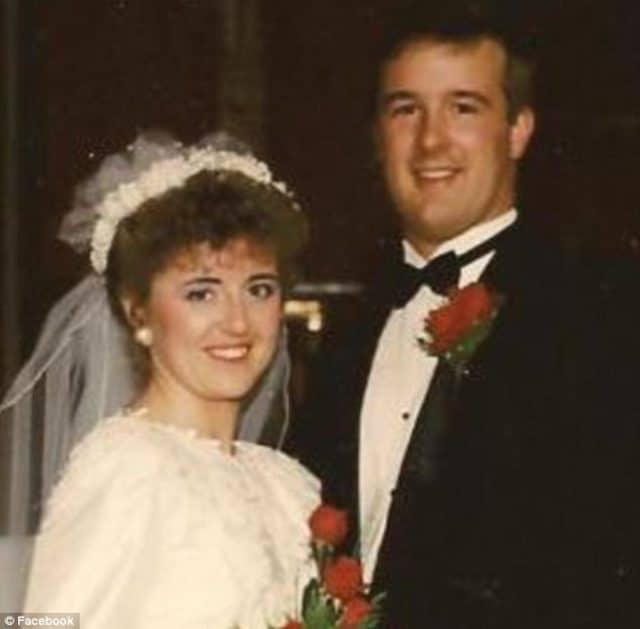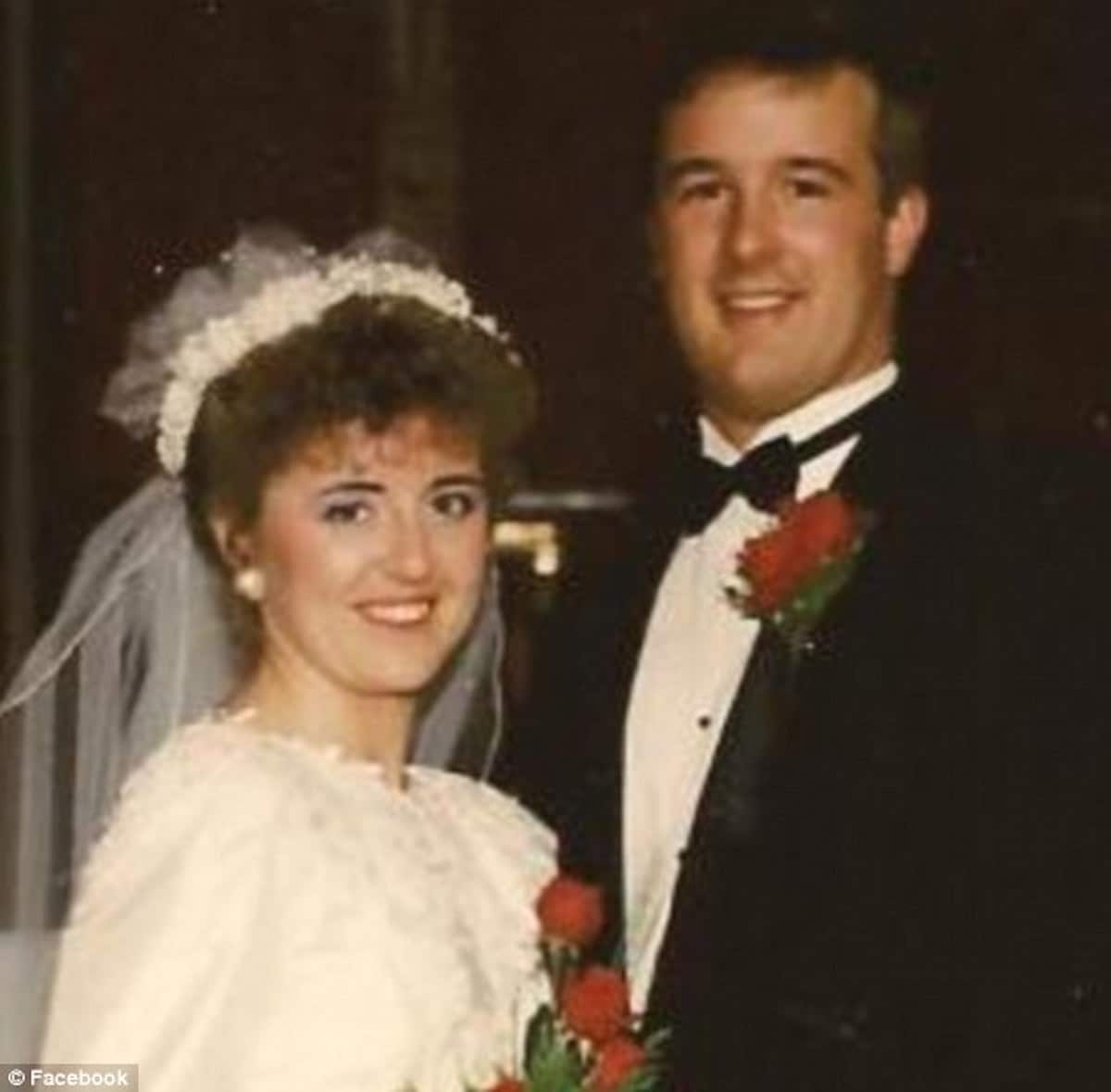 Iowa Senate Majority Leader Bill Dix resigns after video emerges showing him kissing blonde lobbyist. The latest snag in the tenure of a controversial Republican lawmaker. 
A married Republican senate leader with questionable tenure has resigned after video emerged showing him 'making out' with a woman in a bar.

Iowa Senate Majority Leader Bill Dix's ouster comes after video surfaced on the Iowa Starting Line political website showing the lawmaker 'cozying' up to a female lobbyist at the bar, 'Waveland Tap,' bar in Des Moines.
Footage shows the 55 year old conservative lawmaker in an 'intimate' repose with the mystery blonde woman, before the woman and married politician kiss on the lips.
Define intimate?
The identity of the woman was not identified by the political site except to say state she was 'a lobbyist for various municipality groups.'
Define lobbyist?
The political website said the incident was recorded March 1.
Majority Leader Bill Dix submitted a one-sentence resignation letter several hours after the 'scandalous' video release. 
Bill Dix making out video: Mystery blonde lobbyist identity kept under wraps (for now).
While Dix declined to 'elaborate' on the circumstances surrounding his resignation as majority leader and as state senator, ashen faced Iowa Republican lawmakers found themselves forced to respond to alluding rumors, with Republican Senate President Jack Whitver issuing a statement.

Offered Whitver, 'I believe he made the right decision for himself and for his district, but most importantly, I believe he made the decision in the best interest of his family'.
The woman was identified as a lobbyist for Iowa League of Cities, an organization that seeks to sway legislation at the state Capitol. To date the woman has declined all media overtures for comment.
Told Robert L. Palmer, director of government affairs and legislative counsel for the organization in an email to AP, 'We are taking what we believe are appropriate actions, but because this is a personnel matter we cannot comment further.'
Told GOP Gov. Kim Reynolds in a statement, 'I believe he made the right decision in stepping down … Iowans hold their elected officials to a high standard, and as elected officials, we have an obligation to lead.'
But that might just be the beginning of things rather than the sweeping of matters aside under the ocean.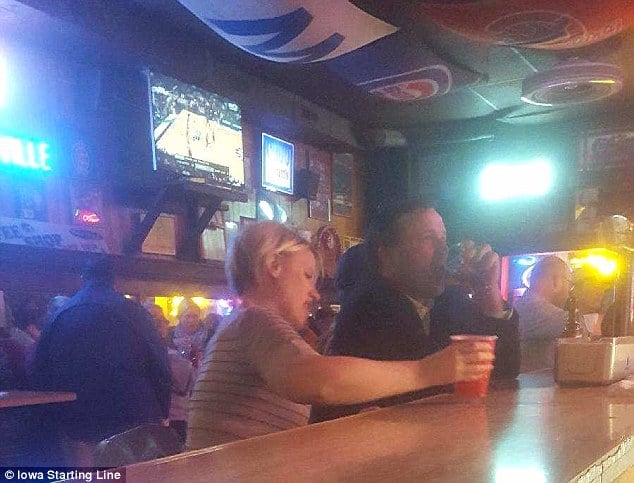 Iowa Senate Majority Leader Bill Dix: a history of sexual misconduct strife….
Responding to the fracas, Senate Minority Leader Janet Petersen, a Des Moines Democrat, called the video a 'serious matter.'
'Because this involves Senator Dix and a lobbyist, there will be questions about the impact of this relationship on legislation,' she said in a statement.
Petersen used her statement to reiterate her criticism of Dix for how he handled a recent sexual misconduct case within the chamber, which involved former Senate GOP staffer, Kirsten Anderson.
The ex-employee filed a lawsuit several years ago claiming she was fired after reporting misconduct in the workplace that included the use of sexual language. The lawsuit went to trial last summer, with Anderson awarded $1.75 million reported the dailymail.
The incident led to Senator Dix coming under scrutiny for his role in firing Anderson hours after she reported a toxic work environment, with the lawmaker continuing to insist firing the staffer solely for job performance reasons.
Dix has maintained the ex-staffer was fired for poor performance. He faced a call to resign from one member of the Republican caucus after an initial $2.2 million jury verdict was handed out. He weathered further outrage and calls for him to step down when he refused to make public Senate Republicans' internal investigation into the matter.
Iowa Senate Majority Leader Bill Dix: What goes up must eventually come down too….
An internal report later revealed senators made 'sexually suggestive comments' or discussed 'sexual preferences' on the chamber floor in recent years, and staff members in the Republican Senate office were unlikely to report misconduct because of fear of retaliation.
The Iowa Legislature has since hired a human resources director to oversee harassment complaints at the state Capitol.
Define sexual harassment?
Legislative leaders in the Republican-controlled Iowa House have not commented on Dix, a third generation farmer who had been a top Republican in the Senate for several years. Dix first served in the Iowa House for 10 years, then left in 2006 for a failed congressional run.
Dix was elected to the Iowa Senate in 2010 before becoming a majority leader where he led the Senate Republican Caucus since 2013 before grabbing further power after GOP lawmakers took control of the chamber following the 2016 election. 
Republicans in the GOP-controlled chamber plan to elect a new majority leader on Wednesday.