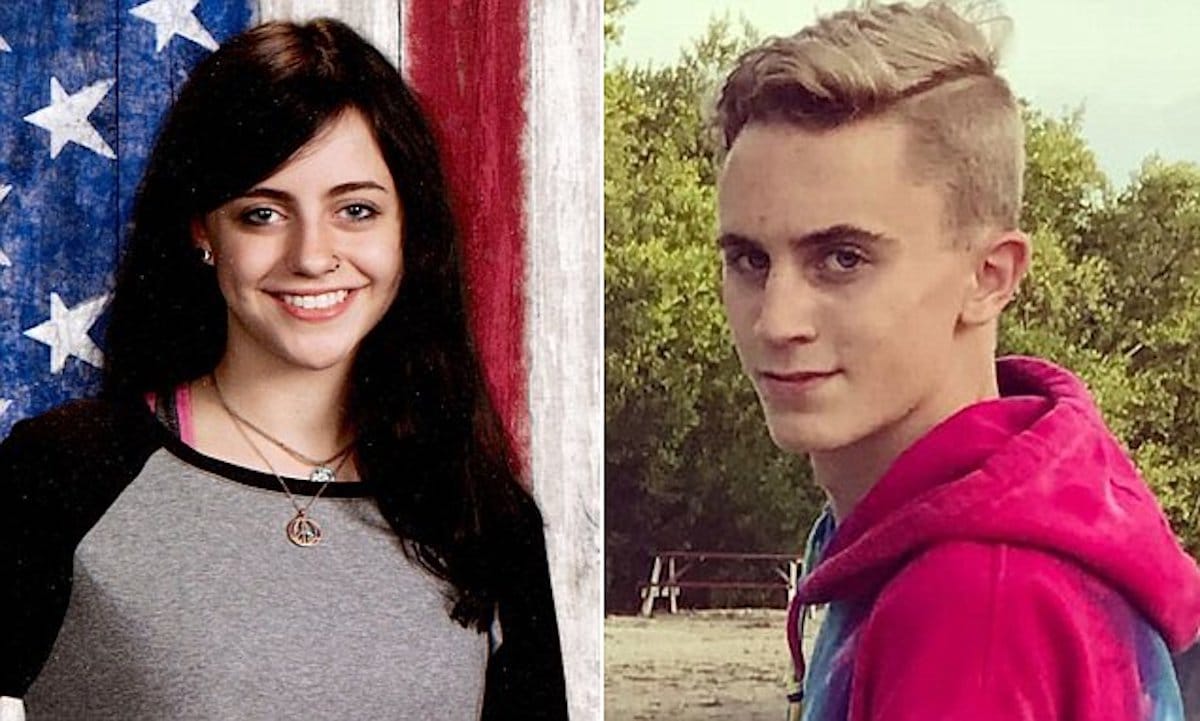 Lauren Kaufman and Mason Brown murder suicide: What led to a Northwest High school, Ohio teen couple taking their own lives?
Jackson Township, Ohio youths, Lauren Kaufman,16 and Mason Brown, 17 have been identified as the two Northwest High school students found dead in nearby woods on Friday in an apparent murder suicide or double suicide.
Notice of the deaths of the boyfriend and girlfriend follows a Canal Fulton police officer performing a welfare check on the junior high girlf who was found deceased along with her presumed boyfriend around 8.30pm Friday night in a wooded area behind a local development.
A report via news5cleveland told of both teens being shot in the head with cops recovering a handgun at the scene.
Kaufman was pronounced dead on the spot. Brown died at a hospital at 2am on Saturday.
The teen girl was a sophomore at Northwest High School in Canal Fulton, where the boy was enrolled as a junior. Northwest High School Principal Larry Tausch said the two were likely dating. 
'They were nice students. I saw them walking with each other Friday afternoon prior to me leaving school,' school resource officer Dennis Muntean told Fox 8.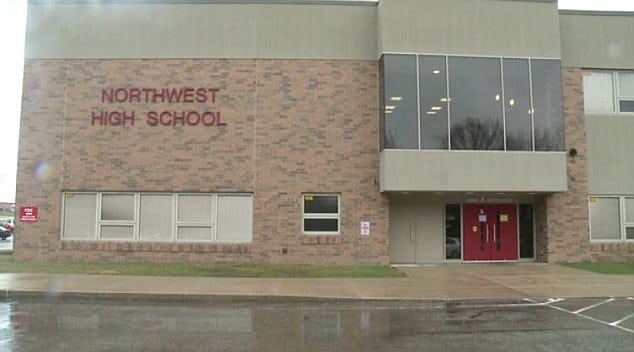 Lauren Kaufman and Mason Brown murder suicide: The influence of social media and depression.
Of note, both Kaufam and Brown had been at a special assembly organized by Principal Tausch on the morning of their deaths to discuss the recent string of student suicides in Stark County, Ohio, and to send the Northwest community a message of hope, reported Ohio.com.
Define hope?
'We're going to be an example of how to fix this,' Tausch told the 650 students enrolled at Northwest. 'We're going to get this right.' 
Teachers and staff at the school about 23 miles south of Akron had trained all year to prevent student suicides.
Tausch described Kaufman as a quiet girl with a big heart. He said Brown had lived in Florida but moved to Ohio this year. The boy was also said to be quiet, with Tausch acknowledging the boy having been in trouble before. 
Kaufman's obituary reads that she is survived by her parents and two brothers.
Tausch posited that teens are increasingly unhappy and often depressed because, 'they spend too much time on social media.'
'It's like gasoline thrown on top of a burning fire,' he said via Ohio.com. 'It's the accelerant.'
On Saturday, more than 100 students came to the school to meet with grief counselors and provide solace to one another during this difficult time.
'It was shock. I didn't think it could happen at our schools. We have a very close-knit school; people get along very well,' Muntean said, adding that it was the first major tragedy that has befallen the school in at least five years.
Kaufman and Brown's deaths come just a few days after police say a 13-year-old boy shot himself at a Jackson Township middle school. He died last Wednesday. That boy's death followed the suicides of five students and a recent graduate from nearby Perry Local Schools in Stark County.
It wasn't immediately clear whether Kaufman and Brown's deaths were influenced/inspired by the recent spate of teen suicides and if so, why?