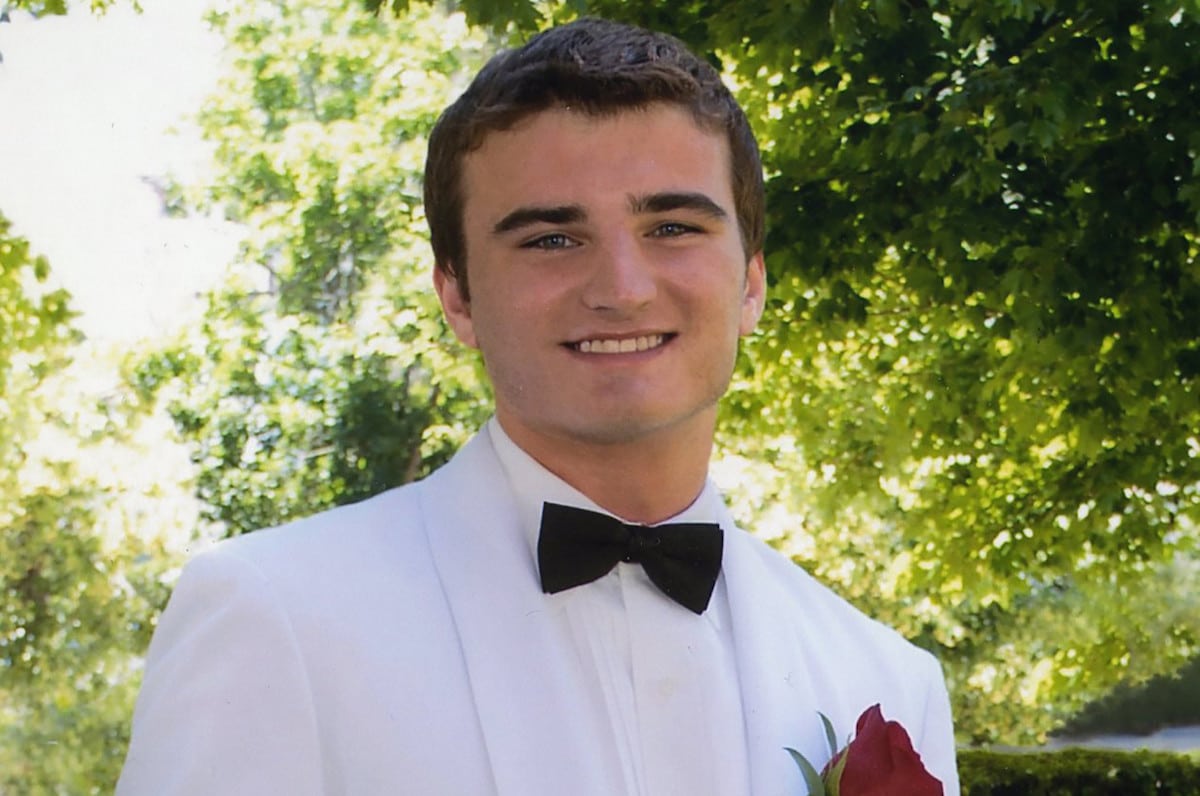 Gage Bellitto Columbia University drug overdose death dissected: What led to one promising Ivy Leaguer's life coming tragically undone? 
Gage Bellitto a 19 year old Ivy League student has died after overdosing on opioids after the teen's addiction escalated to consuming his life.
Gage Bellitto's death, also reportedly spelt as Gage Billetto, follows the teen being found dead of a suspected overdose in his Columbia University dorm room on December 27 reported school newspaper, the Columbia Spectator.  
Gage grew up in a wealthy New York suburb and aspired following in the footsteps of his successful parents, both Harvard graduates working in finance and law.
But few of his loved-ones knew his casual drinking and smoking of marijuana had spiraled into a love of cocaine, painkillers and heroin – while reportedly lying to his psychiatrist to get a higher dose of anti-anxiety medication.
Gage's mother Kyle was supposed to pick him up from Columbia, where he had an academic scholarship, on December 21, but he never showed up. He didn't go home for Christmas, the day he would have celebrated his 20th birthday.
'We figured he was angry with us,' Kyle told via the nypost. 'He was always doing this, ignoring us, so we thought he was making a point.'
On December 27, Kyle filed a missing person's report with the university and stopped by her son's dorm room. She was met by detectives who informed her of his death.
Police estimate he died alone on December 22, five days before his body was found.
'I just couldn't believe he was gone,' Kyle, 57, said.
Adding, 'I still don't believe it.'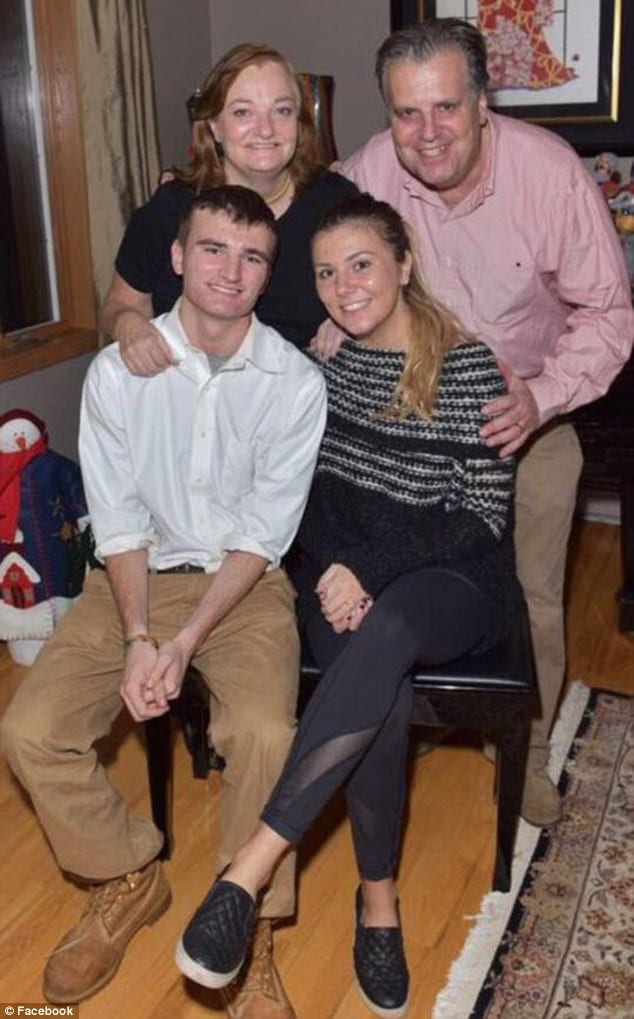 Gage Bellitto: the steady rise of a future master of the Universe and capitulation …. 
The parents had known about his marijuana and alcohol use, and knew that he was prescribed two stimulants for ADHD, Vyvanse and Ritalin, but had no idea that he had begun using opioids ranging from painkillers to heroin.
'It was way worse than we had ever imagined,' Gage's father Glenn, 59, said. 'It often isn't what you see that's deadly. It's what you don't see.'
Gage grew up in Bronxville, New York, a suburb with a median household income of $200,000 per year. His mother is a lawyer and his father is a finance professional.
According to childhood friend, Will Rabsey, 19, Cage began experimenting with drugs and alcohol in high school.
He threw big parties when his parents were out of town and smoked weed during his school lunch period.
'Cocaine was really big for him,' said Rabsey. 'I remember a few times he'd put a line out and I'd say, 'Damn, Gage, that's a lot.' He'd say, 'No, no I've done this before. I can handle it."
Gage, a member of the varsity baseball, was also very academically driven. His mom said, 'When he really set his mind to something, he'd stop at nothing to achieve it.'
After high school, the teen attended Bates College in Maine, where he was named to the Deans List for his high GPA.
At the end of the year he announced that he would be transferring to Columbia on account of the school's prestige.
Told Gage to his father at the time, 'You see, dad? Now all of us in the family went to the Ivy League!'
When his father picked him up from Bates at the end of the school year in May 2017, he noticed the smoke detector in his son's dorm room had been wrapped in plastic because Gage had been smoking pot.
As the summer progressed, Gage's parents noticed a change in their son's behavior.
'Whenever I'd try to talk to him about drugs, he'd get really upset and wouldn't talk to me for days,' Glenn said.
He became increasingly short-tempered, often telling his parents to 'f*** off' and slamming his bedroom door.
He openly smoked weed in the house and left beer cans in the basement.
Rabsey said that Gage was often 'taking something': 'He told me he was so happy he got in that he was just going kind of buck-wild last summer.'
It remained unclear in the face of disconcerting evidence of their son's behavior if Gage's parents had unwittingly fueled their son's addiction by continuing to fund his 'lifestyle'.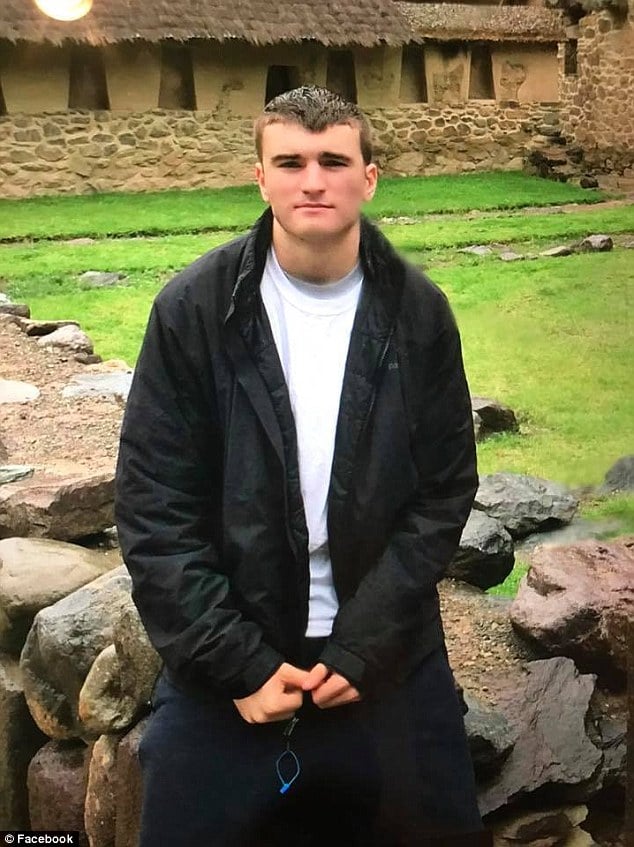 How was Cage Bellitto able to ramp up his prescription use?
By now Gage had exaggerated his symptoms to his psychiatrist to increase his dosage of Klonopin, an anti-anxiety pill.
He had also been prescribed two medications used to treat attention deficit disorder, Vyvanse and Ritalin.
How or why the student was so freely able to acquire consistent access to the prescription drugs remained unclear- and to what extent that reflected the industry's high churn over rate and overall profitability and de facto status as legal drug dealer.
In late August, Gage moved into his dorm at Columbia, where he intended to study economics. A month later he posted a photo to Facebook of him with his dad, holding a scholarship offer. 
The Facebook caption reads: 'Very Thankful for receiving a Scholarship Grant towards my institution Columbia University for Academic Excellence during my first year of college. Couldn't be here without the support and help of my amazing father. Thank you so much Dad. I Am Forever Thankful! You believed in me when others did not.'
However, during his first semester at Columbia, friends began to notice the teen's drug use spiraling out of control.
According to Miguel Moya, one of Gage's 12 suite-mates, the ivy leaguer lost dramatic weight and was basically living on ice cream sandwiches and Coca-Cola.
Told Moya via the nypost, 'He got worse and worse and his health completely deteriorated'.
On October 12, Gage collapsed in the dorm's common room and was taken to the hospital, where doctors told his parents he had taken a dangerous mix of drugs.
Gage refused to sign release papers allowing his parents to see what the drugs were and would not attend an inpatient program.
'That's when I took my blinders off and thought: 'This is a big problem," Cage's father Kyle said.
The parents knew about his prescriptions and his weed and alcohol use, but were not aware that he had been taking opioids. 
Police are investigating where Gage got his opioids — ranging from painkillers to heroin — and believe they were obtained illegally.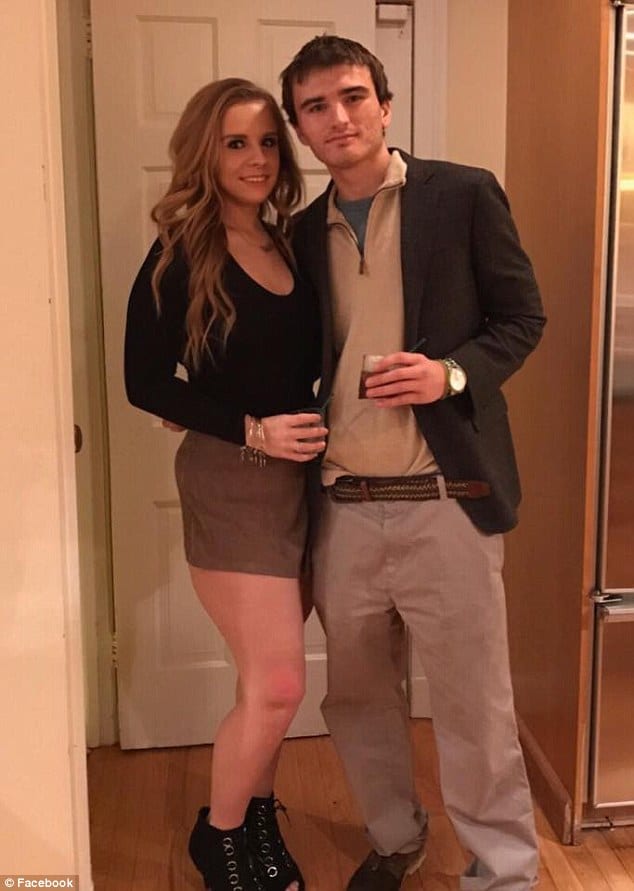 How and why opioid addiction is making its way onto top competitive colleges: 
The opioid epidemic kills 67,000 Americans each year, and it's made its way to university campuses.
About seven percent of US college students have misused non-medical prescription opioids in their lifetimes, with 4 percent reporting misusing the drugs in the previous year, according to a national survey by the University of Michigan.
Students at top colleges like Columbia are at a higher risk of using opioids to cope with the high pressure environment, said Sean Esteban McCabe, a University of Michigan professor and expert on student addiction.
On January 2, the dean of Columbia College James Valentini sent an email out to students regarding Gage's death. 
Wrote Valentini, 'When we lose a member of our community, we are all affected,' 
'I encourage you to rely on your family and friends for support, whether you are on-campus or traveling, as well as to take advantage of local resources as needed.' 
Months before Gage's death, Jonathan Winnefeld, the 19-year-old son of a Navy admiral, died in a University of Denver dorm on September 7 after overdosing on fentanyl and heroin.
The following day, Eric Chase Bolling — 19-year-old son of former Fox News personality Eric Bolling — died from a drug cocktail that also included fentanyl at the University of Colorado.