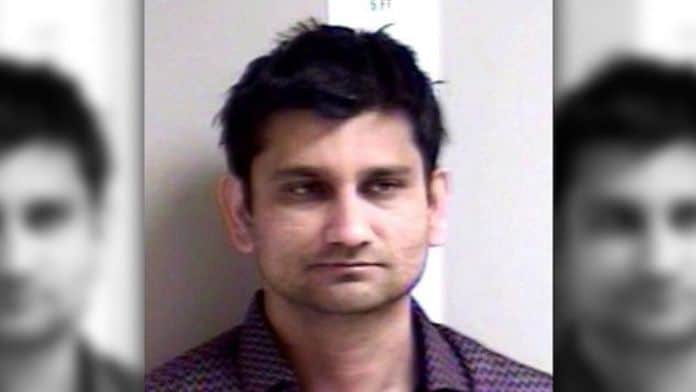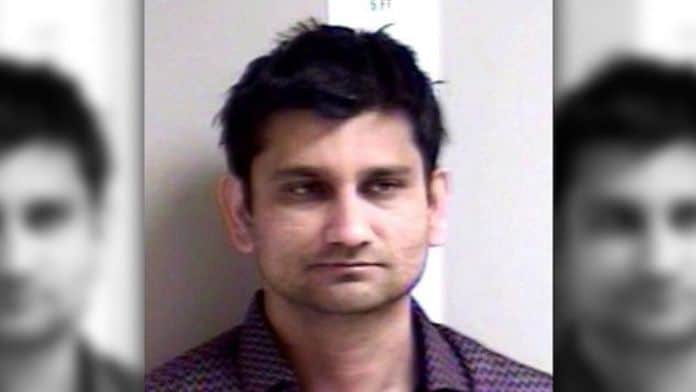 Prabhu Ramamoorthy a Spirit Airlines passenger is accused of having sexually assaulted a female passenger while his wife sat next to him on the other side. 
Prabhu Ramamoorthy a 32 year old Indian national has been accused of sexually assaulting a young woman as she slept on an overnight flight from Las Vegas to Detroit this week.
The attack is alleged to have taken place around 5.30am, about 40 minutes before landing, with the assault only stopping upon the woman waking upon sensing something happening to her body.
The Washington Post reported. 22-year-old victim sitting in a window seat next to the male passenger on the Wednesday Spirit Airlines flight when she woke up to find her pants and shirt unbuttoned, and the man's hand inside her pants.
Ramamoorthy — who prosecutors say is an Indian national living in the US on a temporary visa — was charged with aggravated sexual abuse and ordered held without bail in a Thursday federal court appearance.
The victim claimed Ramamoorthy shoving his fingers in her genitals and 'vigorously' moving them, finally stopping when she woke up, according to a federal complaint obtained by the Detroit Free Press.
But it gets better….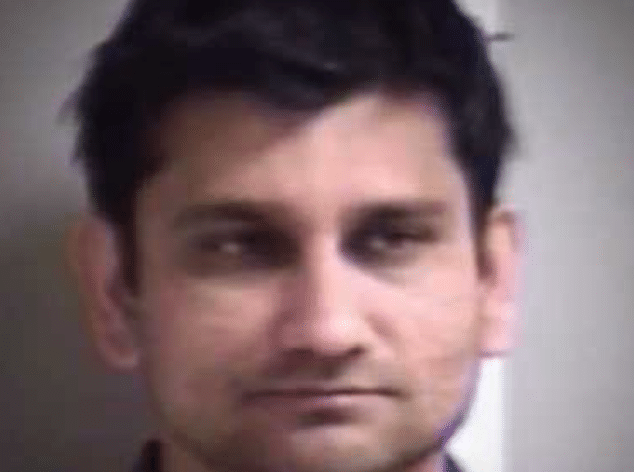 Prabhu Ramamoorthy accused to have sexually assaulted female while wife sat next to him.
All of the above is alleged to have occurred while Ramamoorthy's wife sat to his other side, completely unaware as to what her husband had been purportedly up to. According to the husband, the wife told him that the victim had fallen asleep on his knees.
The husband's arrest came after the victim reported the ordeal to flight attendants, with Ramamoorthy taken into custody after the plane landed. 
The husband later told an FBI agent that he 'might have' undone the victim's bra while playing with it, cupped her clothed breast, partly unzipped her pants, and put his finger in her pants, the complaint said.
He also claimed he had tried to put his finger in the woman's vagina but was unsuccessful, according to the complaint.
Before speaking with the agent, Ramamoorthy made a written statement claiming that he was in a deep sleep and the woman fell asleep on his knees. He claimed he wasn't sure 'where [he] kept [his] hand on her.'
Pursuant to Thursday's hearing, Magistrate Judge R. Steven Whalen ordered Ramamoorthy jailed. The Indian national is permitted to request the government to notify his home country to help with legal representation and contact his relatives, according to Detroit Free Press.
Indian man who molested sleeping woman (while wife watched) on Spirit Airlines sentenced 9 years
Indian man who sexually assaulted sleeping Spirits Airlines female passenger (with wife unaware) convicted.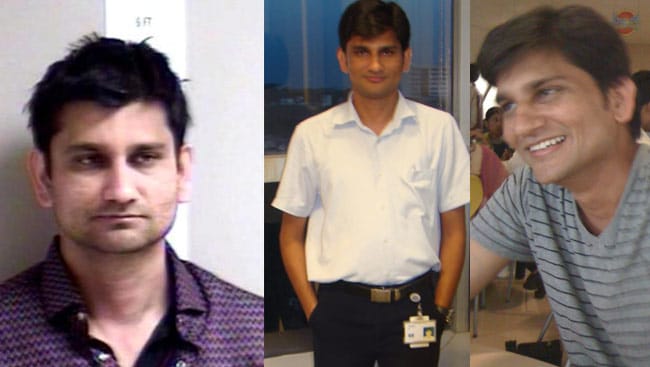 Federal prosecutor questions whether Prabhu Ramamoorthy's wife was 'covering up' for her husband?
Responding to the fact that Ramamoorthy's wife had been siting next to her husband at the time of the assault, federal prosecutor Amanda Jawad told the Washington Post: 
'It seems that she's either colluding with the defendant to cover up his actions or she's completely oblivious to what he did,'
Adding, 'What makes this offense particularly egregious and the defendant even more of a danger to the community is the fact that it took place on an airplane. He was brazen enough to do this basically in public, next to his wife where anyone could have seen him.'
Responding to the accusations against his client, Ramamoorthy's lawyer, Richard O'Neill, said the Indian national had worked as a project manager at a technology group for about 2½ years. The attorney has since offered offered to turn over Ramamoorthy's passport.
'There's been no allegations from anywhere that his behavior has ever been inappropriate prior to this incident,' O'Neill said. 'I have a hard time with some of these allegations, but that's what a trial is for.'
Spirit Airlines spokesman Stephen Schuler has responded saying that it was cooperating with law enforcement on the investigation.
To date it remains unclear why the male passenger sexually assaulted his young victim and what may have informed the Indian national his purported actions were permissible….