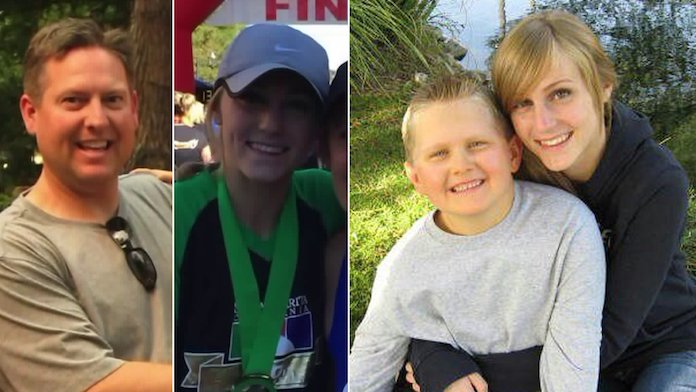 What led to 

Michael Birnkrant a Santa Clarita husband shooting dead his wife, their two children then self in an apparent triple murder suicide?
Michael Birnkrant a 51 year old Santa Clarita, California man has been identified as the individual who shot dead his wife, their two children before mortally wounding himself, Friday morning at the family residence reported authorities.
Friends of the family identified the murder suicide victims as Birnkrant's 47-year-old wife, Amy, and their two children- daughter Drew Birnkrant who is in her early 20s and an 11-year-old son, Sean.
Told Los Angeles County Sheriff's Department Lt. Rodney Moore in a press release, 'the shooting appears to be a murder-suicide in which the husband shot and killed three individuals and then turned the gun on himself'.
All were found shot in the chest in their Pacific Hills home, and a gun was located near Michael's body, according to a report via ktla.
The bodies were not all in one room, but rather across different locations throughout the house the media outlet quoted Moore saying.
Sheriff's deputies responded to the scene of the killings in the 28800 block of Startree Lane at about 7 a.m. after friends of Amy's requested a welfare check at the home on Friday after not seeing her for a few days, officials said.
It is unclear how long the bodies were there or when exactly the killings happened, Moore said.
Moore said investigators are not looking for a suspect and there was no indication of a break-in. Officials are still investigating if a motive could possibly be behind the slayings.
Santa Clarita Valley Signal reported a 'supposed' murder weapon, a handgun, being recovered from the scene, close to where the body of where the father laid dead.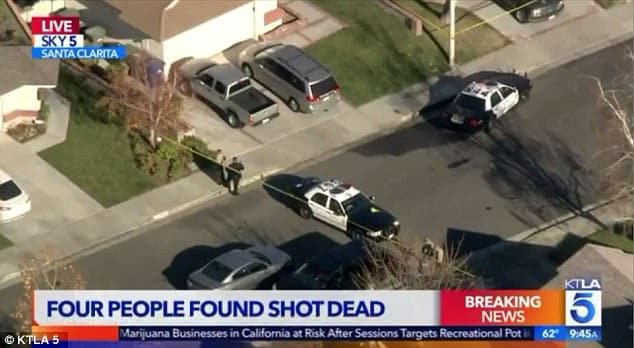 Michael Birnkrant had a mean streak say residents:
Neighbors and friends told KTLA, Amy and the children were involved in the community and well-liked, but Michael not as much.
Amy was described as an avid runner with ABC Eyewitness News reporting the wife operated a day care center, Amy's Corner, from the home. No children were present at the time of the killings, a law enforcement official confirmed. 
Michael drove for movie studios and didn't speak with neighbors much, they said. Neighbors went on to say Birnkrant had a mean streak.
'It's devastating to know of anybody doing this, let alone a neighbor,' said Sandy Barajas, who lives nearby.
Other neighbors also expressed shock and dismay at the killings in the normally 'quiet and pleasant,' well to do community, as they now struggle to understand what led to one man gunning down his family and self.
Welcome to a brave new America….