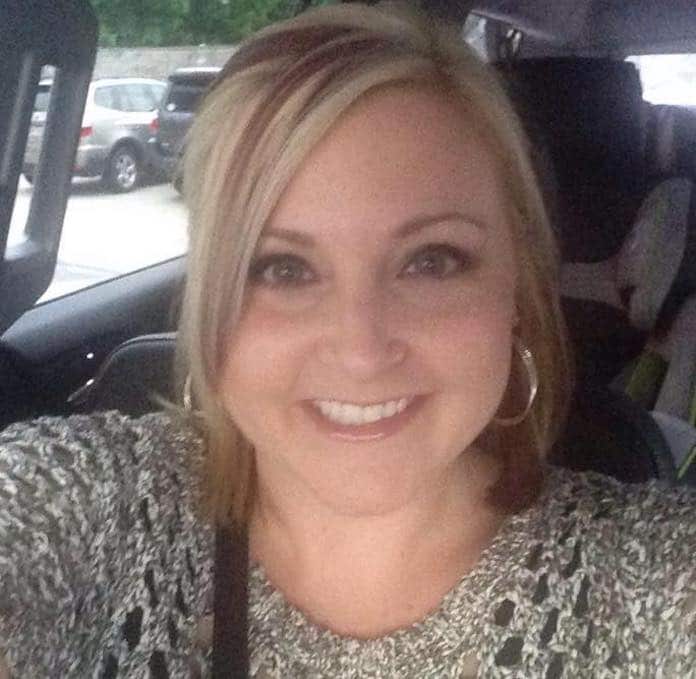 Deyshia Hargrave Louisiana teacher arrested for raising questions during 

Vermilion Parish 

school board meeting that offended board president.
Disconcert has come to the fore with the revelation that Deyshia Hargrave, a 32 year old middle school language arts teacher in Louisiana being forcibly removed (in handcuffs) during a school board meeting.
The woman's removal follows comments she made addressing Vermilion Parish superintendent, Jerome Puyau being awarded a $38K pay rise.
The median household income for Vermilion Parish was $47,083 in 2016, according to census statistics.
It was during a public comments section of the meeting that the Rene Rost Middle Schools, English languages arts teacher raised her concerns, specifically pointing out teacher salaries and pay rises.
At one point the educator tells the board that it was a 'slap in the face' for the school superintendent to be handed a new contract that entitles him to performance-based pay rises, while declining to follow suit with teachers and other school based workers.
Told Hargrave (see first video below), 'For a superintendent or any person in a position of leadership getting any type of raise, I feel like it's a slap in the face for teachers, cafeteria workers and any other support staff we have.'
'We work very hard with very little to maintain the salaries we have. I don't care if the performance targets are met — you're making our jobs even more difficult. We're meeting those goals, while someone in that position is getting a raise? It's a sad, sad day to be a teacher,'
Continuing, 'When I first started teaching there was like 20 kids in a class and now there are 29 kids in a class, and we have not have been given raises. How are you going to take that money? It's basically taking it out of our pockets'.
A video obtained by KATC shows Hargrave calmly addressing the board when she is confronted by an officer, who forces her to leave the room. 
Deyshia Hargrave shown the door: 
Addressing the decision to remove the teacher, a spokesperson for the board said that the meeting had been set up to discuss the superintendent's contract and not the employees' salary.
'Is it against policy to stand?' Hargrave asks as the officer grabs her arm.
'Sir, do not,' she says as he touches her.
He orders Hargrave to leave the premises and she follows him out.
'She wasn't talking to you,' an audience member says.
'It was comments for the superintendent,' Hargrave continues.
In the hallway the officer then forces Hargrave to the ground and handcuffs her.
'What are you doing?' she yells as he restrains her.
He tells her to stop resisting, and she says 'I am not, you just pushed me to the floor.'
'Sir, I am way smaller than you' she cries as he pushes her out the door of the building.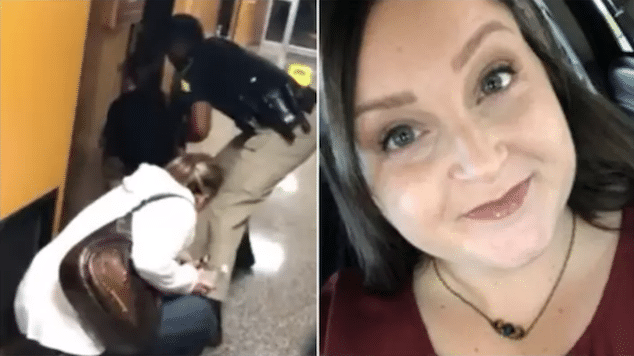 Was Deyshia Hargrave really out of the order or perhaps the school board?
Hargrave had asked several questions at the meeting, with board president Anthony Fontana responding she was out of order, declaring the meeting was not a question and answer session.
When she asked another question, the Abbeville city marshal on duty grabbed her and forced her out, as shown in the video.
In latest developments, the superintendent of Vermilion Parish schools said they won't press charges against Hargrave, despite her since being booked with 'remaining after being forbidden and resisting an officer.' 
Following Hargrave's removal and subsequent overnight booking into jail (fascist America has truly arrived) the Louisiana Association of Educators who is representing the teacher denouncing the way Hargrave was treated.
Told a statement, 'As an organization that advocates for the dedicated school employees of Louisiana, we firmly denounce the mistreatment of Ms. Hargrave, a loving parent and dedicated teacher serving the students of Vermilion Parish. It is every citizen's right to speak up for their beliefs.'
Also responding was the ACLU of Louisiana which also released a statement on the Vermilion Parish teachers arrest. The organization says the actions of the officer as 'unacceptable and raise serious constitutional concerns'.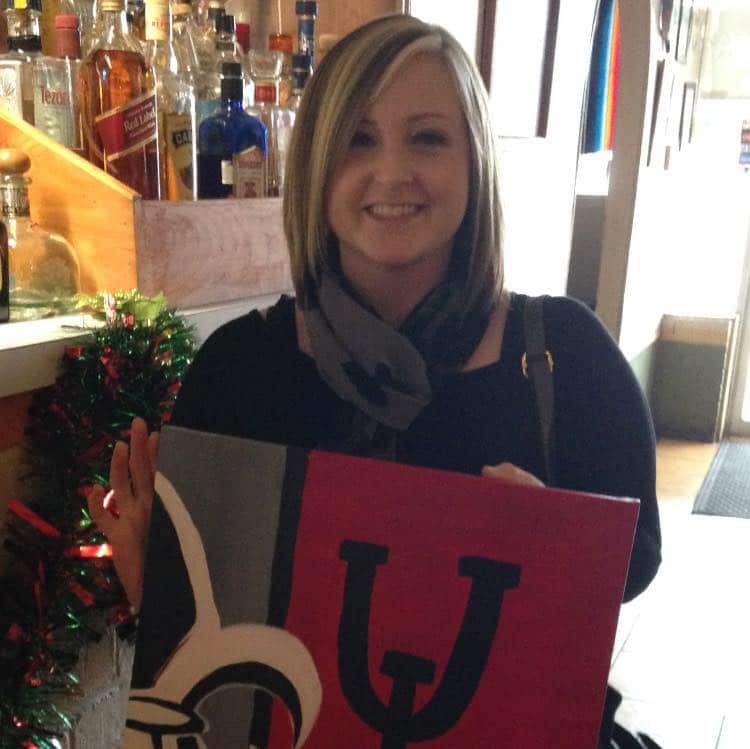 The web reacts to Deyshia Hargrave Vermilion Parish teacher arrest:
And then there were these reactions on the web that made this author wonder, see what you think?
'When authority refuses to be questioned it is a tyranny.'
'School boards are the Devil's playground. They and the super they hire have total control over their pay and benefits. They pretend they want only what's best for the students, but they always make sure to serve their best financial interests first and for the most. They use children as pawns, but never producing the results needed to benefit the children.'
'Free speech in America ? Clearly not.'
'She was not insulting, threatening or assaulting anyone…this is intimidation with the intent to send a message to the rest of the group.'
'Anyone that believes the police are here for their protection is VERY SADLY mistaken. Police are the armed government enforcers, here only to keep the peasants in line.'
'there was no reason to push her to the floor and force her out, it's only to remove her and silence her. She wasn't making a fuss, she was pointing out something he didn't want public, they used arrest tactics to remove her when she was already leaving and that's illegal.'
'She neither ranted nor raved. And even if she had, ranting and raving is not by itself sufficient reason to be handcuffed and taken in for booking.'