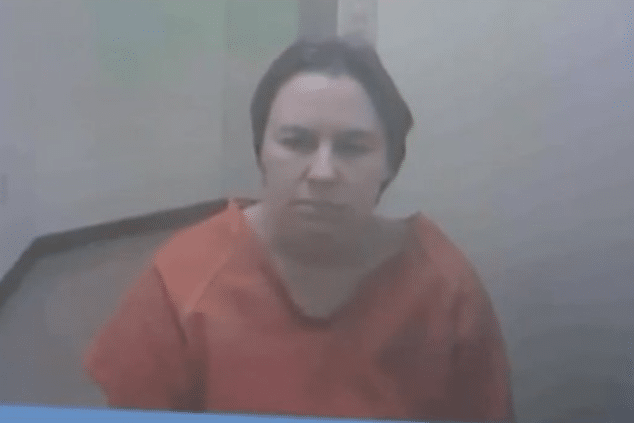 Marcia Eubank an Ohio wife is charged with murder after shooting dead her husband and hiding his dismembered body parts at the family home. 
Marcia Eubank a 49 year old Ohio woman has been accused of murdering her 54 year old husband and living with the man's body parts until their son came across the gruesome discovery some five months after the alleged murder.
Come Saturday evening, the Akron Beacon Journal reported the Coventry Township wife being arrested in the parking lot of a Walmart and charged with murder.
Sheriff's investigators and the Summit County Medical Examiner's Office tentatively identified the decomposed remains as Howard Eubank, 54, officials said.
'Due to the decomposition and condition of the body, this process will take additional time,' said Gary Guenther, chief investigator for the Medical Examiner's Office.
The couple had been married for 23 years investigators said. On the day of the husband's death, Marcia confessed, 'they had been arguing a lot.'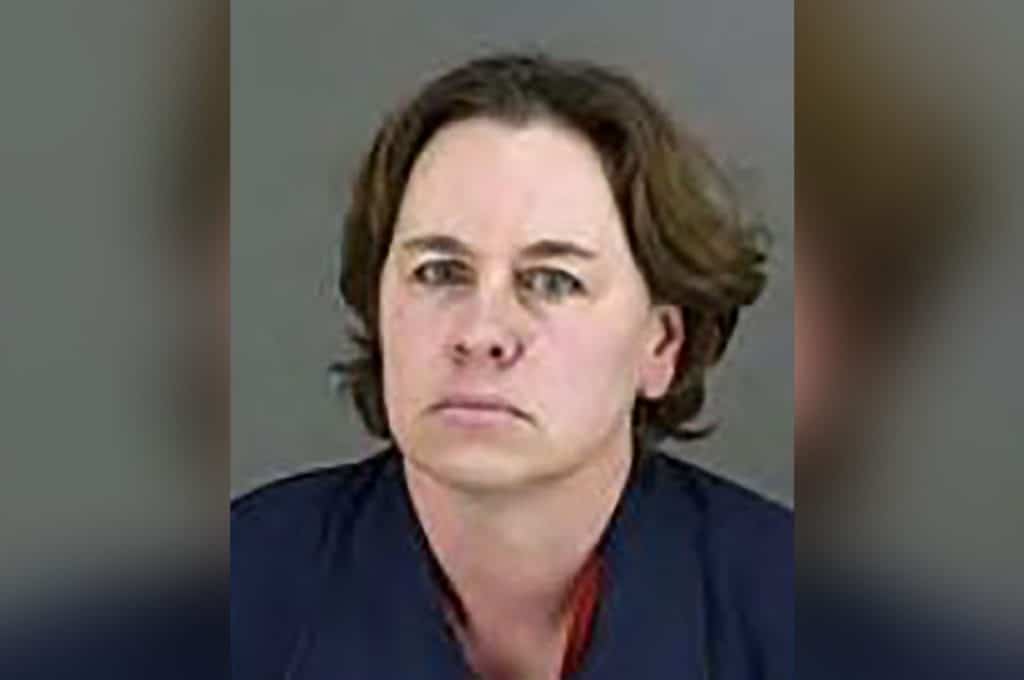 Marcia Eubank texted her son at the time of the man's death that the son's father had moved-traveled to Texas.
News 5 Cleveland reported the couple's son, who had been living on and off with his parents, climbing into their home through a window after being locked out of the house. 
Upon entry, he smelled something foul and saw maggots near three plastic containers, according to Sheriff Steve Barry.
He texted his mom, who was not home, to ask what was inside the three containers. She texted back, saying it was his father's remains, Barry said.
'I just found out my mom killed my dad and I found the pieces of his body in the house,' the son said upon notifying authorities.
Back in June after Marcia allegedly killed her husband, authorities said the son received a text from his father's phone saying he was moving to Texas.
Howard Eubank who drove a truck for local pipe company, Warren Pump and Supply Co.  for 10 years, would sometimes be gone for long periods.
Authorities believe the person texting from Howard's phone was Marcia.
Police received a tip saying Marcia was at a Walmart in Green, where she was arrested without incident at 7 p.m. Saturday.
Investigators determined that Howard was killed in a 'domestic-related incident.'
Eubank admitted shooting her husband in the back of the head with a single bullet on June 13. She then dismembered his body some eight days later using an electric saw and other tools cops told. 
In the intervening months the wife told of having used deodorants to mask the odor of the husband's decomposing body parts.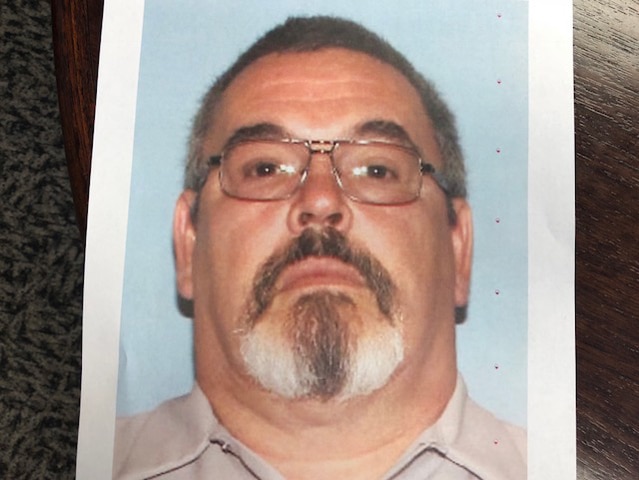 Howard Eubank: People liked him real well tell neighbors.
'It's sick. I've known these people for over 20 years,' neighbor Jackie Kaylor told the Akron Beacon Journal. 'It's absolutely devastating. I just can't believe this is all real.'
Kaylor said officials were on the scene from about 1 p.m. to midnight Saturday 'carrying different bags of things from outside the house and back yard.'
Bill Channel, a neighbor of the couple described the wife as a quiet woman who wasn't very social.
Told the neighbor of the husband, 'He had a good disposition,'
Addin, 'People liked him real well.'
Added Chanel, 'You would never, ever figure anything like that would be going on here.' 
A regard of Marcia Eubank's Facebook page, revealed the woman working at a nursing home in Green, and a 1987 graduate of Green High School. Posts on her Facebook page mainly shows updates on online games she was playing. Of note, Eubank's Facebook page had no recent posts about her family.
The last post was made June 10. Among the games she liked to play was Criminal Case, with a post she made about the game last December saying, 'New murder! Can you catch the killer?'
On Monday, Marcia Eubank had a video hearing in Barberton Municipal Court, where a judge set her bond at $1 million.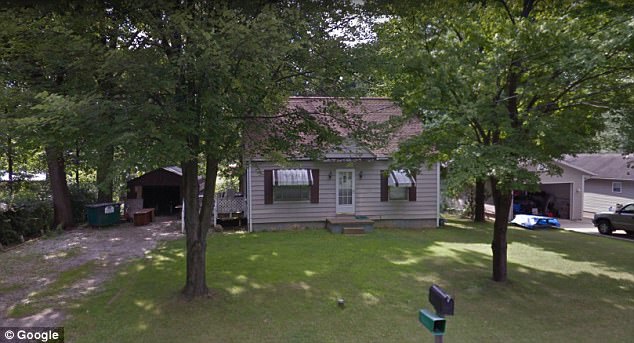 Bond set at $1 million for murder suspect, Marcia Eubank. @WEWS pic.twitter.com/OLEOHYAxTj

— Bob Jones WEWS (@bobjonesTV) December 11, 2017