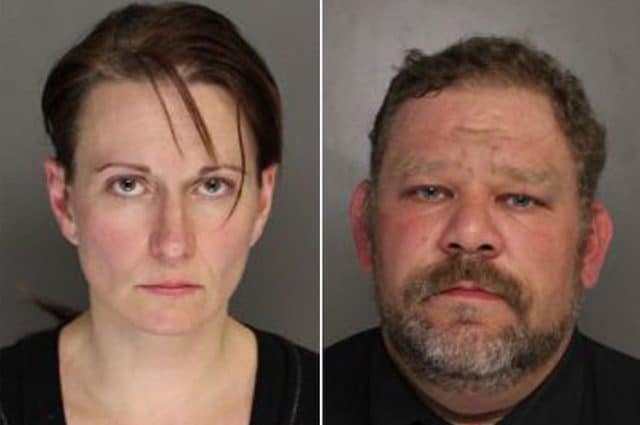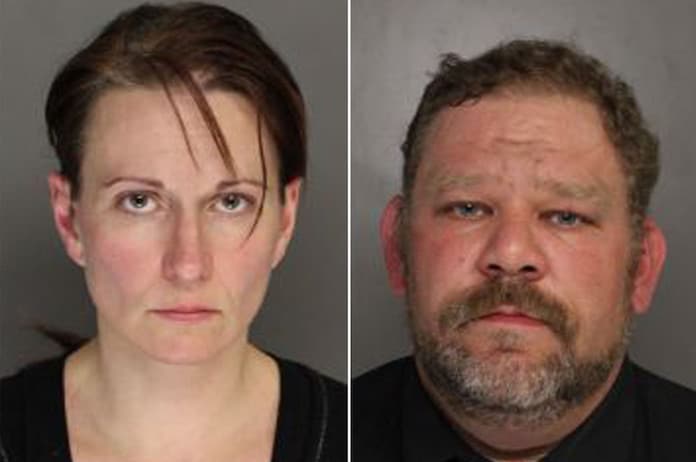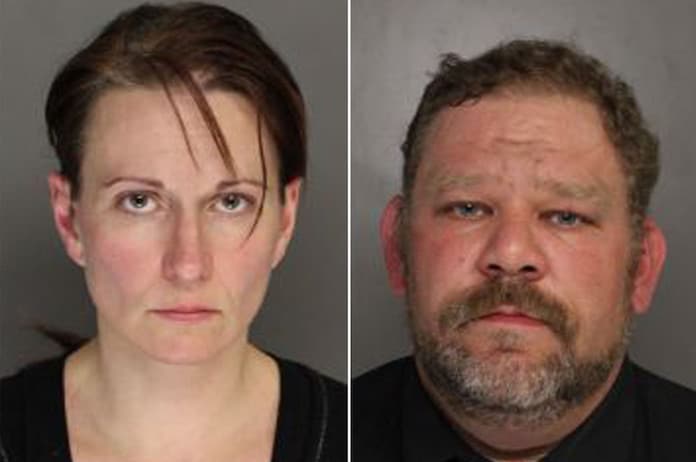 Pennsylvania woman, Robin Transue and her Bushkill Township officer husband, Keith Transue plead guilty to blackmail and murder plots (against each other). 
Keith Transue a Northampton County, Pennsylvania police officer has pled guilty to a plotting to blackmail his wife over having sex with a 14-year-old boy while she pleaded guilty to plotting to kill her husband.
McCall reported the Bushkill Township officer, pleading guilty last week to misdemeanor criminal coercion, with the man's wife, Robin Transue pleading guilty to felony solicitation to commit aggravated assault and statutory sexual assault. 
Authorities said that Robin Transue, 43, told an informant her husband, also 43, threatened to expose her 2010 relationship with the boy if she left him. Prosecutors say she suggested several ways to kill her husband, including a drug overdose or a hunting accident.
'Mrs. Transue freely talked about arranging for her husband's murder,' District Attorney Michael Mancuso said. 'All kinds of potential death scenarios were discussed.'
Other suggested methods of death included tampering with the husband's car and giving the man medication that would prompt a heart attack, prosecutors said.
The wife told the informant the best scenario would be for the couple's house to catch fire with Keith Transue inside, because she'd get a $250,000 insurance payoff that way.
According to court records filed in Monroe County, Robin Transue last year asked a family friend to kill her husband because he was trying to blackmail her. The would-be hit man instead wore a recording device for police and taped conversations with Robin Transue.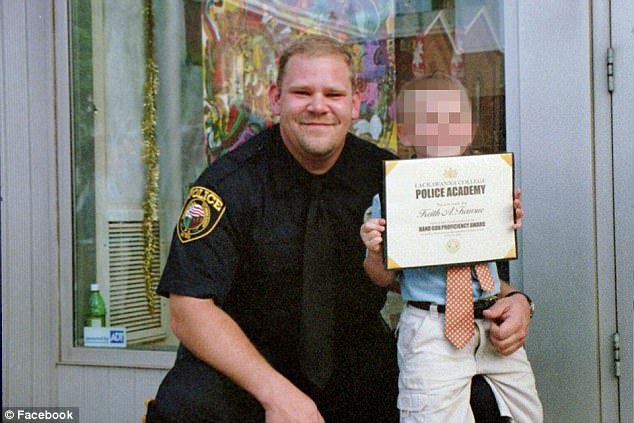 Robin Transue: 'I was in a hellish marriage'.
During questioning, the wife lamented that she was trapped in a 'hellish' marriage, and that her motive for the failed murder-for-hire plot was to get her hands on her text message exchanges with her former underage lover, which Keith had obtained from the teen, reported Pocono Record.
Prosecutors said Keith Transue failed to report the abuse when he learned about it, as he was legally obligated to do as a police officer.
'Transue was using his wife's crime to keep her from leaving or divorcing him. This in turn was essentially the motive for Robin soliciting Keith's murder,' Mancuso said.
Keith Transue was placed on leave after his initial arrest in May, with Police Chief Mike McLouth saying Wednesday the officer had submitted a resignation letter reported the nypost.
Mancuso praised an informant who came forward and cooperated with police, saying he 'likely prevented a homicide and also brought to light a sordid history of sexual assault and criminal coercion.'
Lehighvalleylive reported Robin Transue facing up to 30 years behind bars and a $50,000 fine on the two felony charges. Numerous charges were withdrawn.
Keith Transue faces up to two years behind bars and a $5,000 fine on the misdemeanor charge of criminal coercion. Remaining charges were withdrawn.
The Mount Pocono residents are scheduled for sentencing March 20.