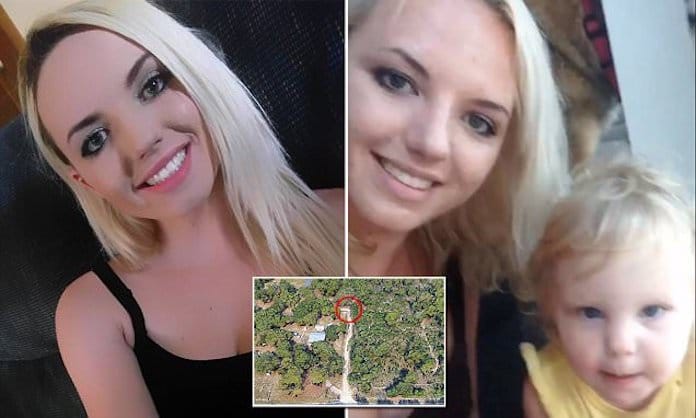 Destiny Lee Aaron a missing Florida woman is found dead after having gone missing days ahead of a final custody battle over her two year old daughter.
Destiny Lee Aaron a 21 year old Pasco County, Florida mother has been found dead after first being reported missing in April. The woman's disappearance came days before an a final custody court hearing with the father of the woman's two year old daughter.
Notice of the missing mom's whereabouts came after deputies responded to a call about human remains on Tuesday in a wooded area near 12800 Jayton Avenue in the town. 
Authorities come Thursday confirmed the remains as those of Destiny Aaron.
WFLA reported Aaron vanishing from a party in Hudson on April 1 and not having been heard of since. The last people who saw her were other partygoers. 
Of note, Aaron was due in court three days after disappearing for a final custody hearing. 
Her boyfriend, who wasn't identified, told her father at the time that the two had a fight at the party and she stormed away. The woman was reported to have left by foot, with police saying Aaron may have been intoxicated when she left the party.
Destiny Lee Aaron parents: 'She lived for Vanessa but she did make 20 year old mistakes'
Of note, wtsp reported it wasn't until April 10 that the mother was reported missing by her parents. It wasn't immediately clear why it took the parents so long before reporting their daughter's disappearance, especially in light of an upcoming custody hearing that she failed to attend April 4.
Aaron's parents went on to say that their daughter lived for her two year old daughter, Vanessa, while acknowledging she'd made '20 year old mistakes.'
While police say the cause of death has yet to have been determined, a Thursday press meeting told of police currently having no reason to assume foul play in her death. 
Told Captain Chris Beaman, 'There's no evidence to suggest that some sort of trauma caused her death,' 
'Obviously we're investigating how and why she ended up where she did but right now we don't have any definitive evidence how and why she got there.' 
Police nevertheless were unsure as to how and why the young mother ended up in the wooded area.
Detectives say that Aaron had a history of drug use, which may have contributed to her disappearance. The investigation remains open.