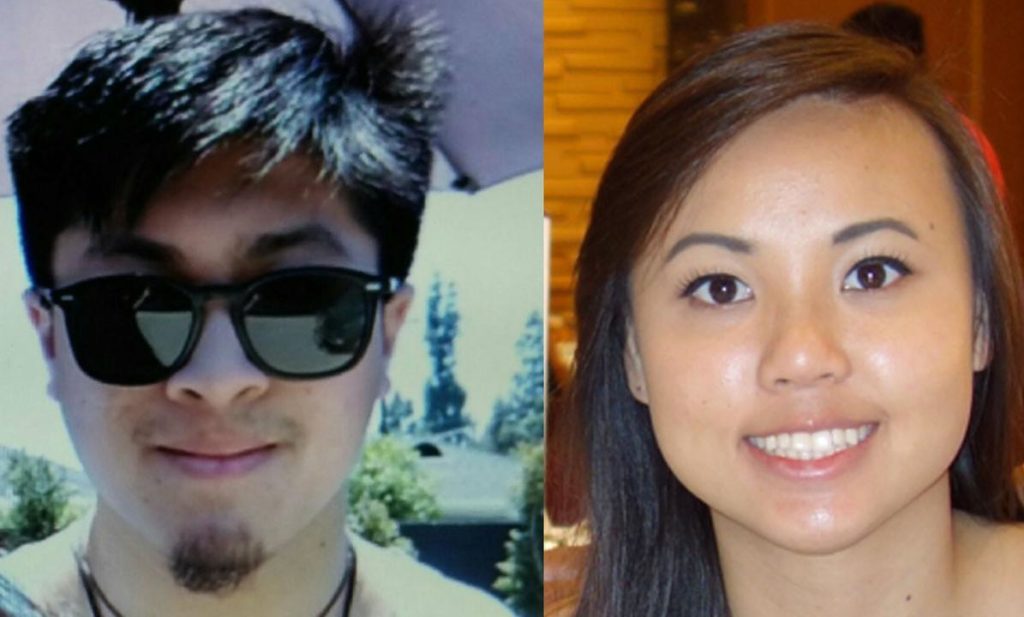 Rachel Nguyen and Joseph Orbeso dead: Two missing hikers who disappeared three months ago are found embraced in Joshua Tree National Park.
Two bodies found at Joshua Tree National Park are thought to be those of missing California hikers, Rachel Nguyen, 20 and Joseph Orbeso, 21 who were first reported missing three months ago.
At the time of their disappearance, July 28, the pair had failed to check out of their Airbnb accommodations near the park.
The park issued a brief news release saying that hikers found the bodies in a remote region of the park.
The San Bernardino County Sheriff's Department said the bodies of Nguyen and Orbeso were found Sunday, locked in an embrace. Pending an autopsy, police declined to positively identify the discovered bodies.
Told Orbeso's father Gilbert via KABC, 'I believed I was going to find them. I didn't know when, but I had my answer today,'
The father, who had taken part in Sunday's search, said that clothing was found near a wash, along with a trail of water bottles and food wrappers, which had led searchers to the missing hiker's bodies.
Added the father, 'I hope that they can rest in peace now,'
Why? Rachel Nguyen Joseph Orbeso hiker murder suicide
Joshua Tree – due to loss of daylight yesterday, the recovery of 2 missing hikers will occur this morning. ID's will be pending autopsies.

— SB County Sheriff (@sbcountysheriff) October 16, 2017
Rachel Nguyen and Joseph Orbeso: they weren't experienced hikers
Authorities said a ping from Orbeso's cellphone was recorded in the park a day before the couple was reported missing. 
The couple's car was later found in the northwestern area of the park. 
Orbeso and Nguyen's car was discovered near the Maze Loop, in the northwest area of the park, and footprints were seen leading away from it.
'The way the tracks were picked up indicate these people could be walking in circles, which is not uncommon when people are lost,' George Land, a spokesman for Joshua Tree National Park, told the Orange County Register.
Complicating matters, temperatures in the park had topped 100 degrees and it was unclear whether the couple had water and supplies with them.
Land said the couple did not appear to be experienced hikers.
'They weren't desert rats,' Land said. 'This is a whole different world out here.'
It wasn't immediately clear how the inexperienced hikers came to be lost or what safeguards were in place to ensure visibility and safety protocol.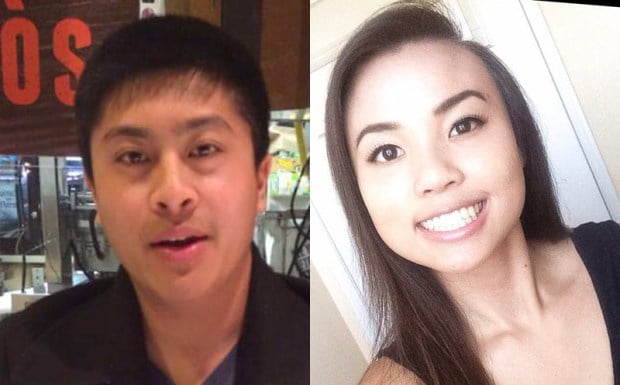 Rachel Nguyen and Joseph Orbeso: Had gone on a hiking trek to celebrate birthday
Orbeso and Nguyen visited Joshua Tree National Park to celebrate her Nguyen's birthday, according to their friend Austin Young, 23.
Young said Orbeso, a security guard at a Long Beach golf course, was 'in very good shape', always carries knives when hiking and is a survivalist.
'He is also the most respectful, honest, and straight-forward person you will ever meet,' he said.
Nevertheless commentators on the web believe the unseasoned hikers may have underestimated the challenge of hiking in the dessert and likely had not brought enough water and failed to keep to trusted trails.
The grim discovery, comes after Nguyen and Orbeso's families, offered a $10,000 reward in August for information leading to their safe return. At the time there were hopes the pair had gone voluntarily missing and were alive somewhere outside the park.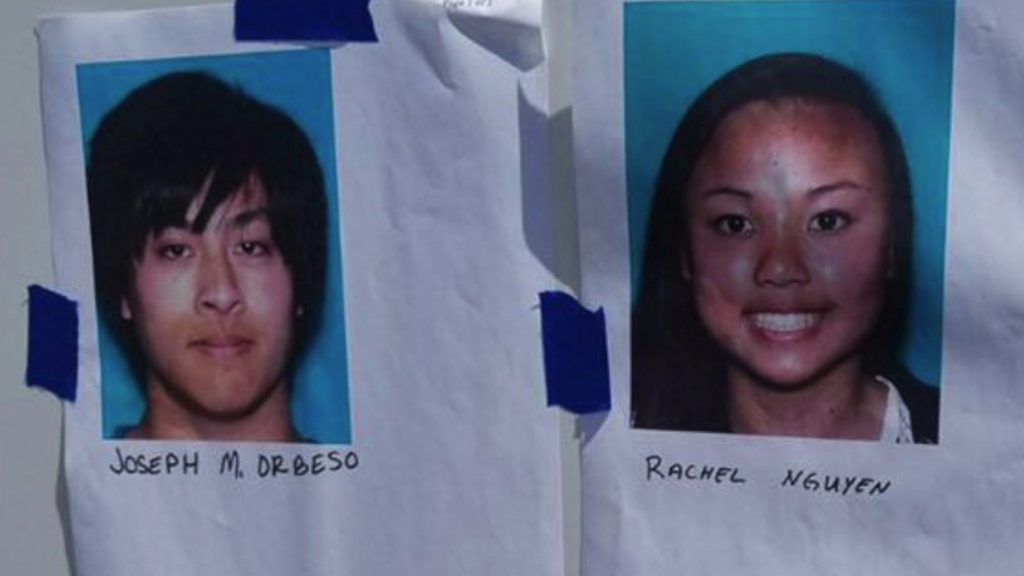 Two bodies – locked in an embrace – are found in Joshua Tree National Park nearly three… https://t.co/cRyt8m3wPg pic.twitter.com/2bsH1l3cjG

— viralgaf (@viralgaf) October 16, 2017