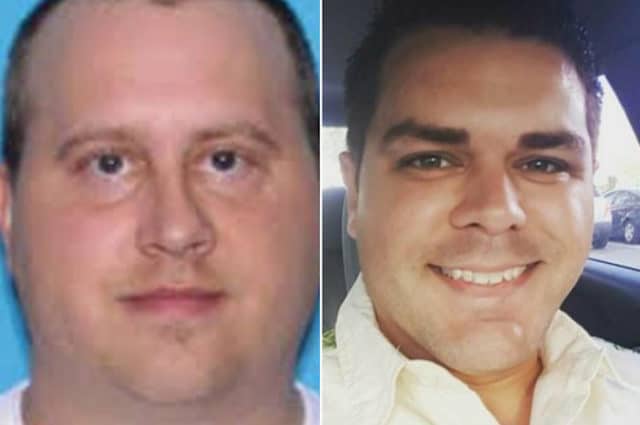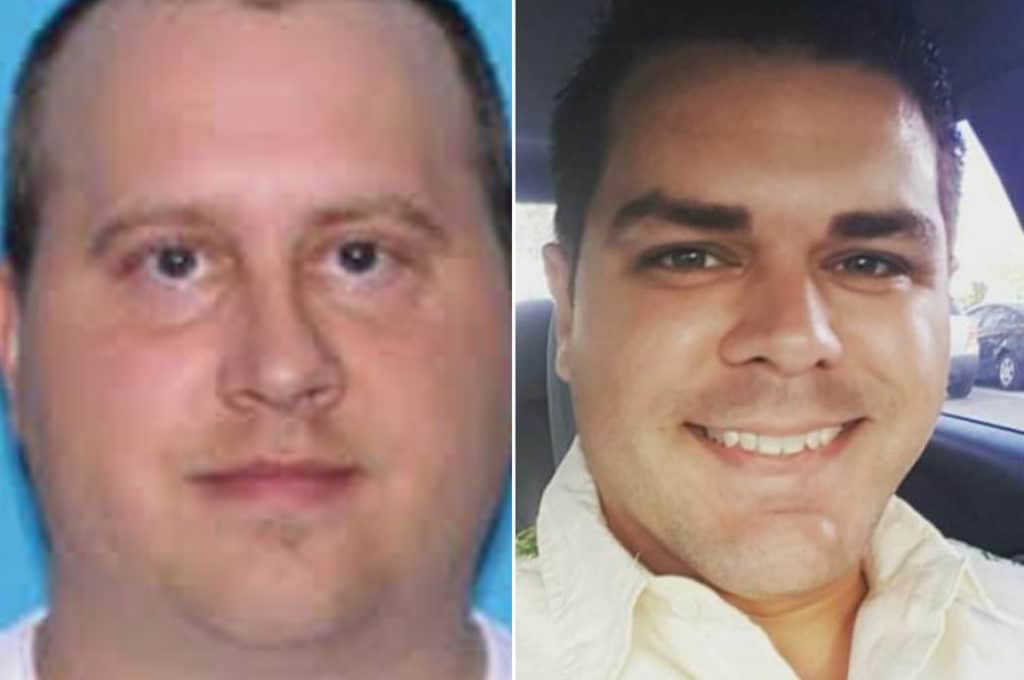 What led to Nicholas Corvino a former GOP staffer being murdered by his roommate Scott Waddell while he slept? Roommate said he was on medication for mental illness.
Nicholas Anthony Corvino a former GOP staffer who'd interned for Marco Rubio and campaigned for President Trump has been killed after being shot up to 13 times by his roommate while he slept at their Kissimmee, Florida home.
An arrest affidavit cited by the Orlando Sentinel told of Nicholas Corvino, 30, incurring gunshot wounds to his back, head and legs.
Arrested was the Nick Corvino's roommate, Scott Waddell, 45, who has since been charged with first-degree murder. During questioning, the roommate had entertained thoughts about killing you men.
Notice of the shooting death came after Osceola County Sheriff's deputies responded to a burglar alarm at the home around 11 a.m. Tuesday. Upon arriving, officers were greeted at the door by Waddell, who had blood on his hands and feet.
Waddell, who said he was 'mentally disabled' kept asking if Corvino was dead.
Investigators say the body of Nicholas Anthony Corvino was found inside their apartment at Villas at Island Club in Kissimmee. @WESH pic.twitter.com/u8HwatDT3R

— Gail Paschall-Brown (@gpbwesh) October 11, 2017
Scott Wadell said he was on medication for mental illness:
The suspect told cops he and Corvino spent the night drinking beer and watching TV before he took medication and going to bed.
Waddell alleges waking up in Corvinos room, saying he was scared to see his roommate covered in blood with a gun next to him.
The roommate, who said he kept a shotgun on the wall and a 9mm handgun in his bed stand, was seen getting out of bed that morning and reaching for the nightstand, according to footage from several cameras inside the apartment.
While the shooting was not captured on video, deputies believe the gunfire set off the alarms and triggered the cameras reported News4Jax.
Footage also showed Waddell moving Corvino's body to the side of the bed, deputies said.
Waddell also told deputies he didn't remember shooting Corvino, who he considered his best friend since ten years. And while he had homicidal thoughts, he said he never acted on them, according to the affidavit.
It remains unclear what medication Waddell was on, although he said he had been taking the drugs for a year and believed them to be working. It wasn't clear what condition the medication had been prescribed for and what ongoing support (if any) Waddell had been afforded.
No mention was made by authorities how Waddell supported himself or if the suspect had any political affiliations. It wasn't immediately clear how the suspect came to attain a gun.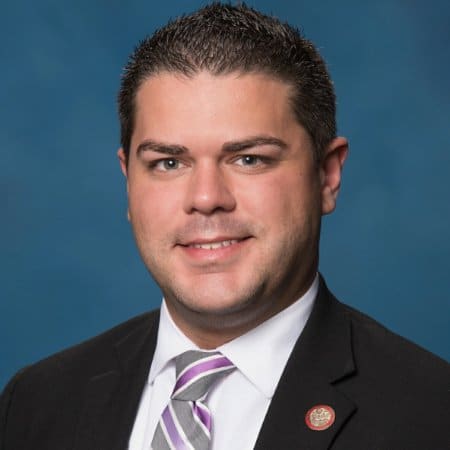 Nick Corvino a highly revered aspiring politico remembered:
Corvino had most recently worked at Disney's Polynesian Resort.
He previously interned for Marco Rubio in 2011, worked under Florida's Chief Financial Officer Jeff Atwater and was a political director in central Florida during Trump's campaign, according to his LinkedIn page.
Corvino also worked on the re-election campaign for Florida Attorney General Pam Bondi, who responded to the tragedy saying she was 'heartbroken.'
'Nick Corvino was a great young man who had his entire life ahead of him,' Bondi added. 'He was charismatic and kind.'
According to LinkedIn, Corvino graduated from the University of Central Florida with a bachelor's degree in Political Science and Government in 2013. He listed his activities and honors as, "Summer 2011, Fall 2011, Spring 2012 Dean's List, Burnett Honors Congress, Legislative Scholars Program, Honors in the Major Program."
It is not at present thought that Corvino's murder was politically or ideologically motivated…
Nick Corvino and Jeff Atwater pic.twitter.com/t1QOdacUla

— Venture Capital (@kelly2277) October 13, 2017
@realDonaldTrump my friend, Nick Corvino, was murdered this week in FL. Anything you can do or say for him, a Trump campaigner, is welcome. pic.twitter.com/OWJ9T3pKIS

— runner, Becky (@beckylampman) October 12, 2017