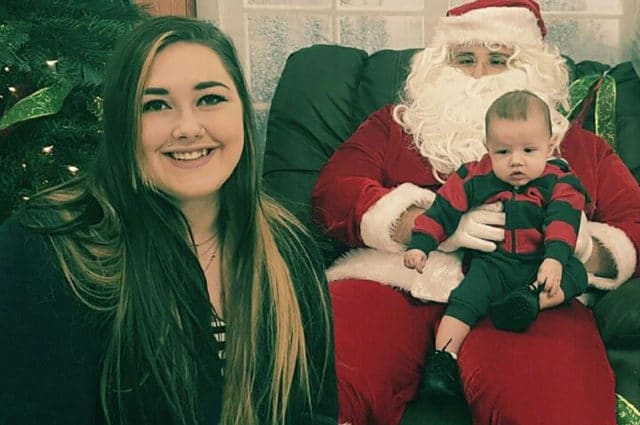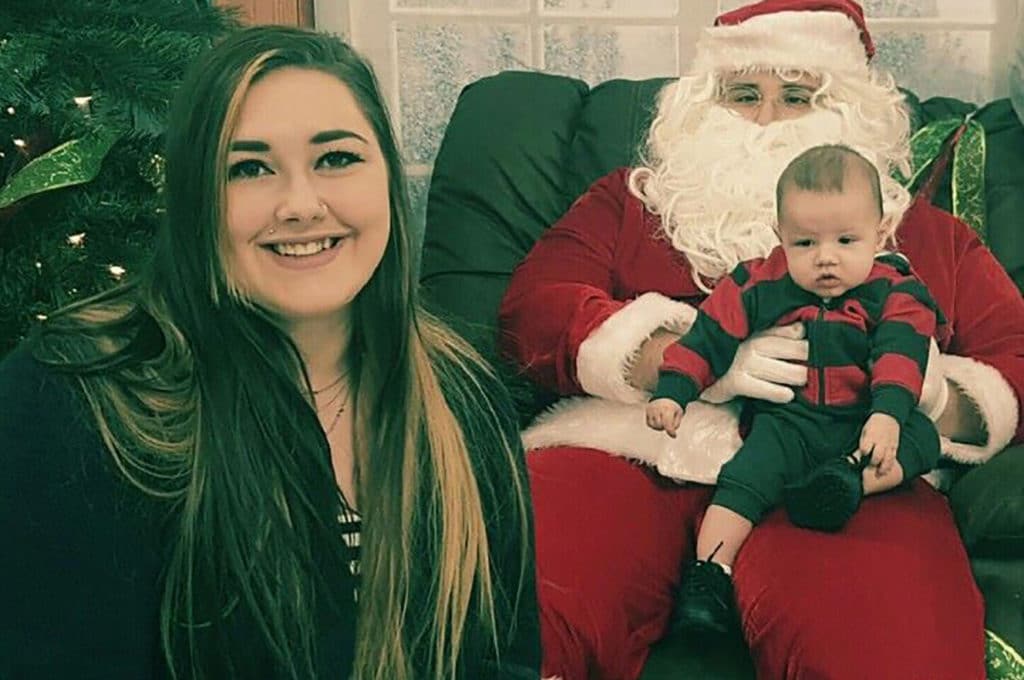 Mackenzy Trievel, the NJ mother of a two year old boy killed at the reckless hands of the child's father and estranged boyfriend speaks out.
Mackenzy Trievel, the mother of a two year old boy left to die by her estranged boyfriend following a car crash has called the boy's father a 'disgusting human being.'
Trievel who was involved with Qadan's father, Christopher Kuhn for a number of years told of her estranged boyfriend abusing her for years.
Told the mother who had been on her way to pick up her toddler son before Tuesday's tragedy, 'He was only worried about himself.'
Instead of getting to pick up her son, police notified Trievel, telling her how earlier in the day her boyfriend had fled with speaker merchandize from a Walmart in Levittown, Pa.,  only to clip a car and flip after running red lights. At the time, the couple's son had been traveling with his father.
Rather than staying with his son, police told of the shameless father abandoning his severely injured son and fleeing. Kuhn would be caught by pursuing officers.
Witnesses described Kuhn taking one look at his son sprawled on the asphalt after being ejected from the car, before running off, leaving him to die alone.
By the time the Qadan was taken to hospital, the two year old was pronounced dead. Investigators now say the boy hadn't been strapped in his seat as the father sought to make a 'quick getaway.'
Christopher Kuhn NJ dad: How I abandoned my two year old son to die in car crash
Mackenzy Trievel failed by the courts: there had been warnings.
Despite Kuhn having been previously arrested for abusing Trievel, the mother failed in her bid to petition to get sole custody of their son.
Posted the mom on Facebook, who also goes by the name of Kenzy Trievel, 'The system is so messed up [I've] told everyone I could what a terrible person [Kuhn] was and how he didn't deserve to have my son because he was using drugs.'
She wrote the courts never mandated that Kuhn 'get help' and gave him custody of the child three days a week.
Wrote the mother, 'The judges never listened to me and now look what happened, my sweet handsome baby boy is gone!'
Trievel has since demanded justice for her son and wants 'the system to change.'
'He saved my life and I wish I could have saved his I would give anything to hold him again. He was the light to my life and [I'll] never forget all the laughs and smiles we shared,' the heartbroken mom wrote on Facebook.
'I just can't believe this happened to you. I love you with all my heart I hope [you're] laughing and having the best time. [All] I ever wanted was for you to be happy. Mommy misses you so much and loves you with all my heart.'
Prior to Tuesday's crash, Kuhn had been arrested for credit card fraud, which led to the father losing his job as a substitute teacher in New Jersey.
Kuhn has been charged with third-degree murder, homicide by vehicle and a slew of other related crimes. He's being held on $5 million bail.
Viewer video of Walmart theft suspect accused of stepping over 2-year-old boy's body while fleeing a crash scene: https://t.co/5O6GJJvfqZ pic.twitter.com/iipO1D02f0

— NBC10 Philadelphia (@NBCPhiladelphia) October 4, 2017