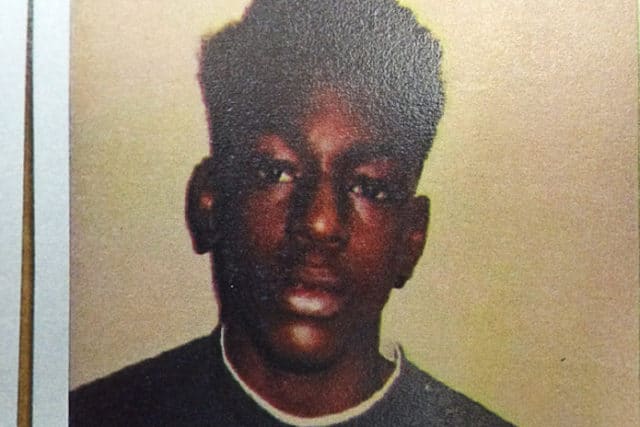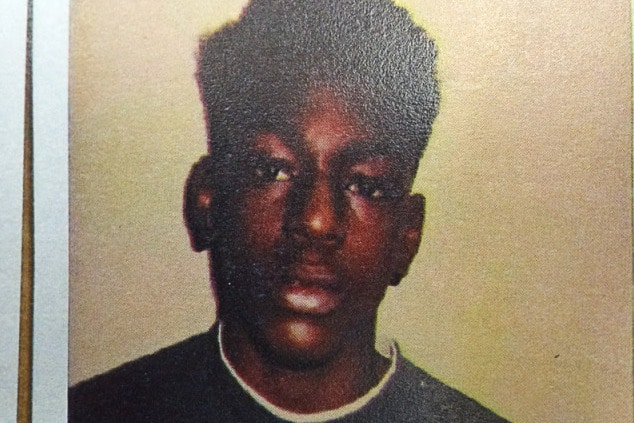 Lamonte McIntyre a Kansas man wrongly convicted 23 years jail is exonerated for crimes he never committed but state law says he is due no compensation. 
Lamonte McIntyre a 41 years old Kansas man who was wrongly convicted of a crime he never committed and recently exonerated after serving 23 years in jail has been told he will receive zero compensation for his 'lost time'.
McIntyre was only 17 when he was arrested for the April 15, 1994 murders of Doniel Quinn and Donald Ewing. His defense team insisted the arrest was the result of sloppy police work and a crooked cop. 
The court disagreed convicting the then teen to two life sentences for the crimes, KSHB reported.
During his captivity, McIntyre continued to maintain he was innocent, until he was finally released from jail Oct. 13. After spending only two days reviewing the forensic evidence officials dropped the case against him.
Told the newly released man, 'I wasn't expecting that,'
'I figured it was coming soon because the truth is what the truth is.'
While the DA stopped short of declaring McIntyre innocent, the newly free man said he didn't take his incarceration personally, but believes previous prosecutors, police and the judge should bear accountability for falsely locking him away.
'I'm not the only one who has been in this situation ' the man said, 'There are many more who have been wrongly convicted and no one is being held accountable for the things they do'.
"I'm sorry you took the fall."
Murder victim's family testifies-shoddy police work
people pressured to lie.
APOLOGIZES to Lamonte McIntyre pic.twitter.com/jh7fJcU3ym

— Angie Ricono (@angiericono) October 12, 2017
Bills to offer compensation continue to be killed in Kansas: Why?
Even though he spent 23 years wrongfully incarcerated, Kansas maintains that McIntyre isn't owed any compensation.
If he had been convicted in Texas, the state would have been legally required to pay him $80,000 per year he spent in jail — that's a payout of $1.8 million. In Colorado the state would have paid the 41 year-old $70,000 a year while he would have received annual payments in Alabama of $50,000.
In New York, the court of claims determines a fair payout amount.
Kansas, however, is one of 18 states that offer no compensation for those who have been wrongfully convicted and later exonerated, the Kansas City Star reported.
If he were released on parole, the state would have been required to offer him assistance in searching for housing, education and getting his ID — but because he was exonerated they're required to offer no such aid.
In both 2016 and 2017 two separate bills were introduced that would call for the state to compensate those exonerated over wrongful conviction. Both motions were killed. Reasons offered for turning down the motions weren't readily available. 
In a bid to assist the newly free man, who trained as a barber while inside, a fund-raising site has been created. The newly released man says he is now looking to get certified while he figures out exactly what he wants to do in the future.
31 years jail: Lawrence McKinney wrongly convicted gets $75
Lamonte McIntyre, exonerated Friday for murders he didn't commit, wrote he was called a 'nigger killer' after arresthttps://t.co/aW2RPgG3ev

— Max Londberg (@MaxLondberg) October 17, 2017
Lamonte McIntyre: An uphill battle getting the justice he now deserves.
One possible option open to McIntyre includes to the sue individuals as well as the police department or the Wyandotte County District Attorney's office — though they would all come with their own challenges. 
'You can do that,' said Michelle Feldman, legislative strategist for the New York-based Project Innocence. 'It is just a very tough process. Police officers have conditional immunity. They have a lot of coverage under doing their job. It is really hard to get over that.'
Adding, 'Prosecutors have pretty much absolute immunity. You have to show they intentionally engaged in misconduct. It just can't be that they screwed up.'
And then there were this comment on the web that caught this author's attention, see what you think?
'As much as you all hate for black people to use the race card we all know that racism is very much alive in Wyandotte County. Example of white privilege is shown here and they wanna sweep their wrong doings under the rug, pacifying us with the release of Lamonte in hope, exchange to keep their wrongdoings a secret.'