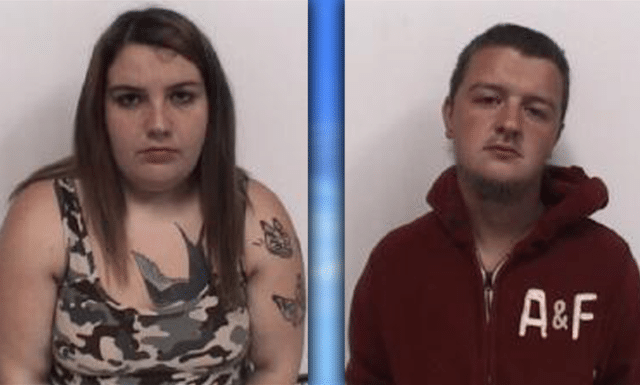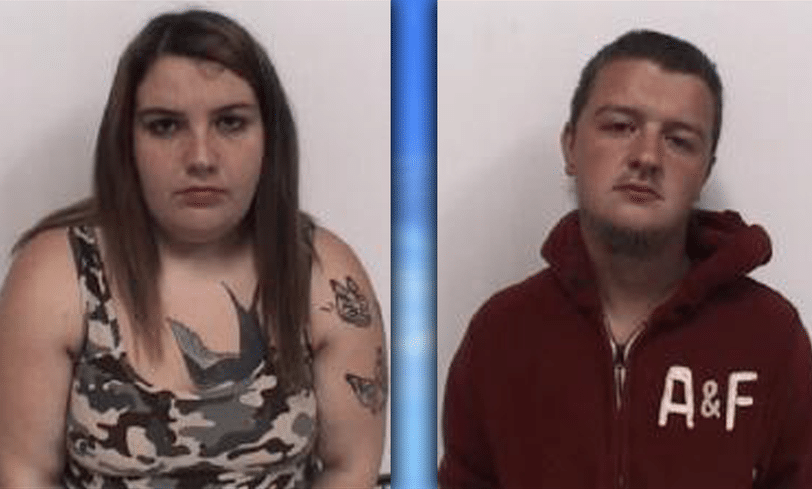 What led to Jamie Leigh Hiatt and Michael Patrick McKnight a Lexington, North Carolina couple raising their seven children in complete disregard including one baby found with maggots in its diaper. 
A Lexington, North Carolina couple have been charged with child abuse after authorities performed a welfare check only to find seven children living in deplorable conditions. The couple's youngest child, an 18 month old baby boy was found to have maggots living in its diaper.
Upon their arrest, Jamie Leigh Hiatt, 25, and Michael Patrick McKnight, 26, were charged with six counts of misdemeanor child abuse and one count of felony child abuse, following Friday night's welfare check at the family home.
Of the seven children found in the home, McKnight is said to be the father of three of the children, while Hiatt is the mother of the other four children.
During the welfare check, Lexington police officers said that they found seven children under the age of six malnourished and living in 'very filthy and unhealthy living conditions,' reported THV11. 
Lexington Police Department Cpt. Michael Hunt told The Dispatch that upon walking inside the house, the officers 'reported an overwhelming smell of feces and urine.' Hunt added that the 'overall condition of the home was nasty' and that it was clear that the malnutrition was an ongoing issue. 
Both animal and human urine and excrement were found throughout the home.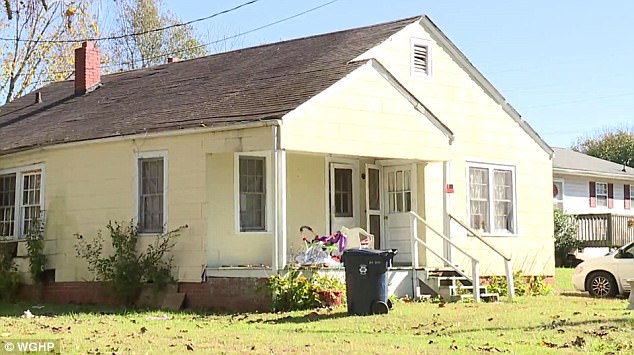 Neighbors of the couple said they kept the children hidden inside. 
EMS were called to the home due to the children's state. A one-year-old and twin 18-month-old babies were taken from the home to Lexington Medical Center, where it was discovered that one of the twins had maggots inside his diaper. 
The three children were then sent to Brenner Children's Hospital for additional treatment and listed as being in fair condition noted WGN9. 
The one-year-old has since been released to Davidson County Social Services.
The other four children in the home were taken away and placed in the care of their other relatives or in foster care. 
Offered neighbor, Sherry Crouse, 'We really didn't see much. They kept the kids in the house all the time,'
Adding, 'But if I had known all that was going on, I would have made some calls myself.'
Authorities said that additional charges may be added and that the couple's court date is set for November 20. The parents occupation, if any was not listed. 
To date it remains unclear as to what led to the parents disregarding their children and whether any efforts had been made to attain community or state services on behalf of the children.
Hiatt and McKnight remained jailed, each with a $100,000 bond.