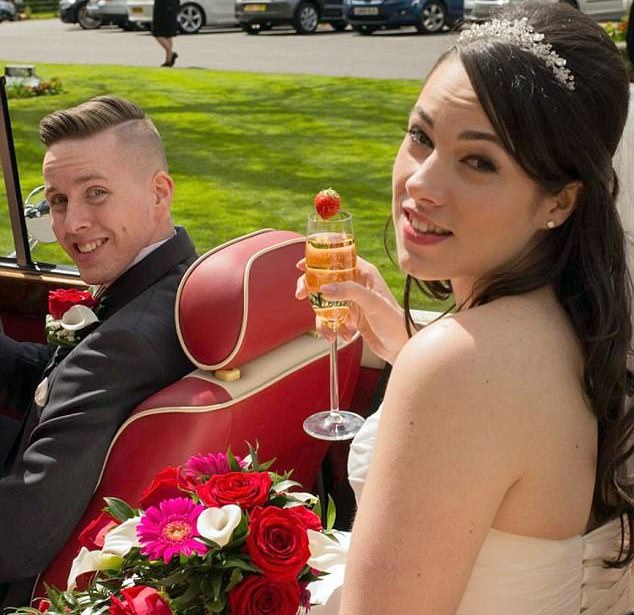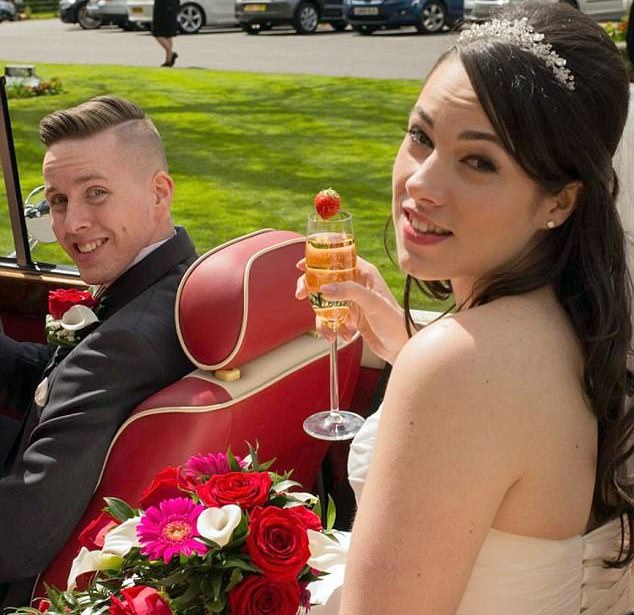 Amy and James Barnes murder suicide: What led to a West Midlands husband murdering his wife and then self? Had posted wedding day photo on Facebook hours before.
Amy and James Barnes a West Midlands, UK couple were found dead in an apparent murder suicide just hours after the husband changed his Facebook profile picture to an image of them on their wedding day.
The BBC, reported the couple being found 20 miles apart in the early hours of Tuesday morning. James Bucky Barnes, 30, was found just after midnight in the garden of his parents' home in England's West Midlands, about two hours south of Manchester.
Amy Barnes, a 32 year old nurse was found slain nearly 40 minutes later at what is thought to be the couple's home address in the Rednal area of Birmingham.
The pair lived in a $224,000 home reported the Daily Mail.
Barnes studied graphic design at Sutton Coldfield College and animation at the University of Derby, according to the tabloid.
'At this early stage it's understood the woman was murdered before the man took his own life in the garden of the Streetly address,' according to a statement from the West Midlands Police.
Of disconcert, the couple's murder suicide came just three hours before when Barnes updated his Facebook profile to that of him and his wife on their 2014 wedding day.
Amy and James Barnes murder suicide: They seemed the perfect couple told friends.
The murder suicide led to friends and family expressing shock, telling the Telegraph that they appeared to be 'the perfect couple.'
A neighbor, who did not wish to be identified, said they felt 'numb' after learning the news.
Told the neighbor, 'I wasn't aware they had any problems because they just seem like the perfect pair who were just really starting their lives as a married couple together.'
Offered mother-of-two, Samantha Ellard, 'From what she said about how much she loved him, it sounded as though they were a match made in heaven, which is why what's happened it so hard to believe,'
Adding, 'She loved her job, and was very excited about settling down and tying the knot, as I think they'd been together for a long time before that.'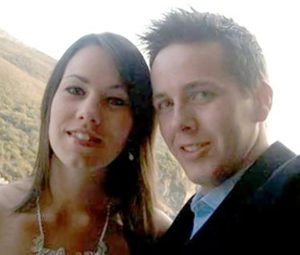 Amy and James Barnes murder suicide: But there were warning signs too….
A regard of James Barnes Facebook wall showed the man playing a number of violent video games including Call of Duty, Battlefield and Grand Theft Auto.
He had also been in contact with friends just a day before his apparent suicide.
A friend said the couple had been dating for around six years but had been battling through marital problems.
Told the friend: 'Every marriage has its problems.'
Officials have told they are not looking for anyone else in connection with they believe was a murder suicide at the hands of the husband.
Both areas where the bodies were discovered have been taped off as authorities seek to understand what led to a seemingly well adjusted couple's relationship devolving. 
Post-mortem examinations are scheduled to take place in due course, a police statement said.